Donald Trump Blasts Ann Coulter as 'Wacky Nut Job,' Claims He Is 'Winning on the Border'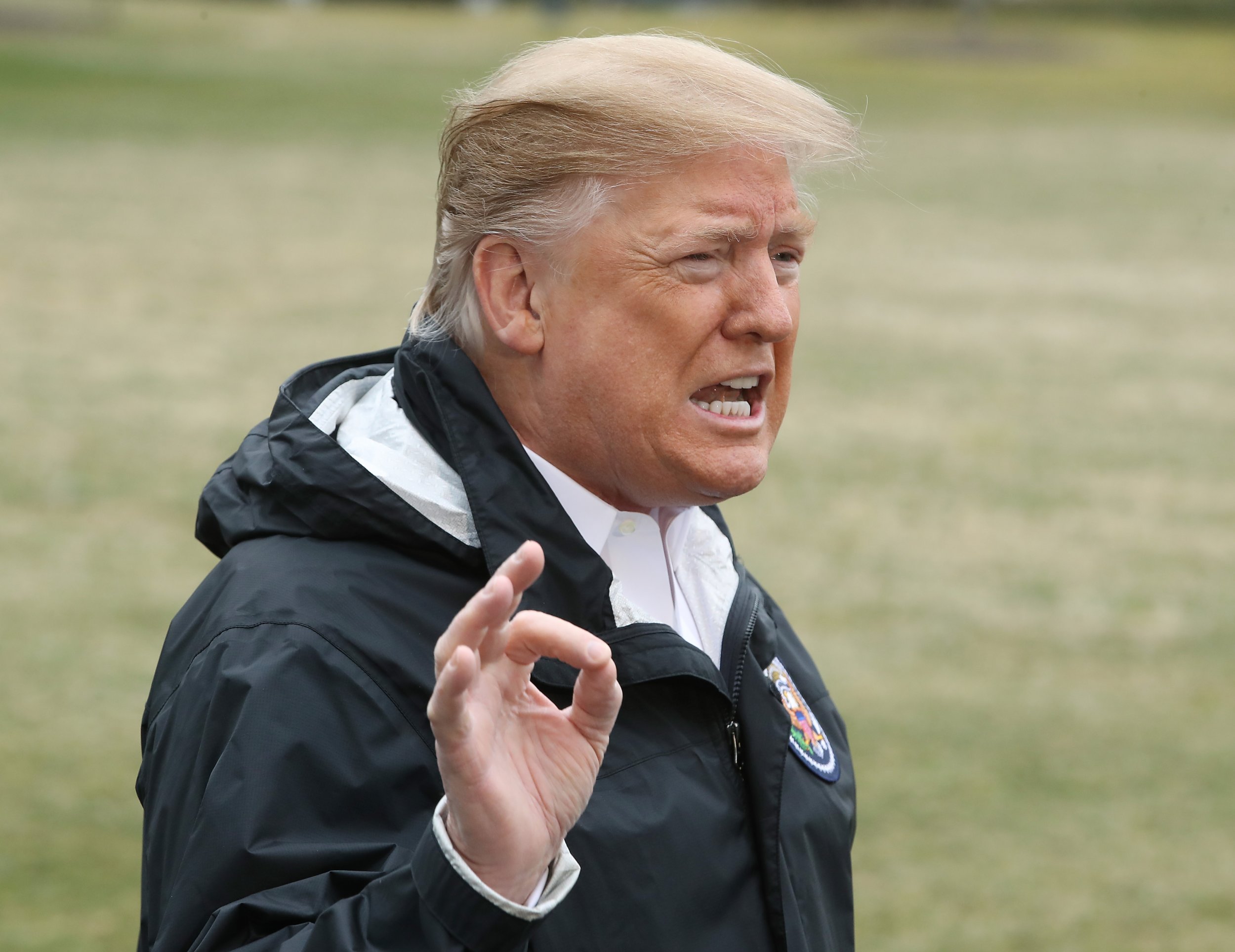 President Donald Trump called his former longtime ally Ann Coulter a "wacky nut job" on Saturday after the conservative pundit criticized him for failing to deliver the U.S.-Mexico border wall he promised his base during the 2016 presidential campaign.
"Wacky Nut Job @AnnCoulter, who still hasn't figured out that, despite all odds and an entire Democrat Party of Far Left Radicals against me (not to mention certain Republicans who are sadly unwilling to fight), I am winning on the Border," Trump wrote. "Major sections of Wall are being built…"
"..and renovated, with MUCH MORE to follow shortly," he continued in another tweet. "Tens of thousands of illegals are being apprehended (captured) at the Border and NOT allowed into our Country. With another President, millions would be pouring in. I am stopping an invasion as the Wall gets built."
Coulter, who was an early supporter of Trump over his hardline stance on immigration, has become a vocal opponent to the president in recent months over his failure to deliver the wall he promised during his campaign.
In December, Coulter lashed out at Trump for falsely telling his supporters that sections of the proposed barrier had already been built. "Even a Washington Post reporter knows that not 1 inch of Trump's wall has been built. Does Trump think his supporters are dumber than a WaPo reporter?" Coulter tweeted, alongside a link to a Washington Post fact-checker article titled 'President Trump says his 'beautiful wall' is being built. Nope.'
A month later, Coulter slammed the president's proposal to trade extended DACA protections for wall funding amid the partial government shutdown. "There are a million things to trade for a wall: A higher federal minimum wage, an infrastructure bill, a solar panel bill," Coulter wrote, in a series of tweets. "Trade a wall for AMNESTY, and there's no purpose to having a wall."
"100 miles of border wall in exchange for amnestying millions of illegals," she added. "So if we grant citizenship to a BILLION foreigners, maybe we can finally get a full border wall."
Last month, Coulter suggested that Democrats looking to impeach Trump should go after him for failing to build the border wall. The conservative commentator penned a column that defended the alleged hush money payments the president's former lawyer and "personal fixer" Michael Cohen made to adult film star Stormy Daniels as "nothing criminal," before attacking Trump over the wall again.
"Trump won the presidency not because he touted himself as a man of character, but because he said he was someone who could get things done," she wrote on her website. "Like build the wall. If you're going to impeach him, impeach him for that."