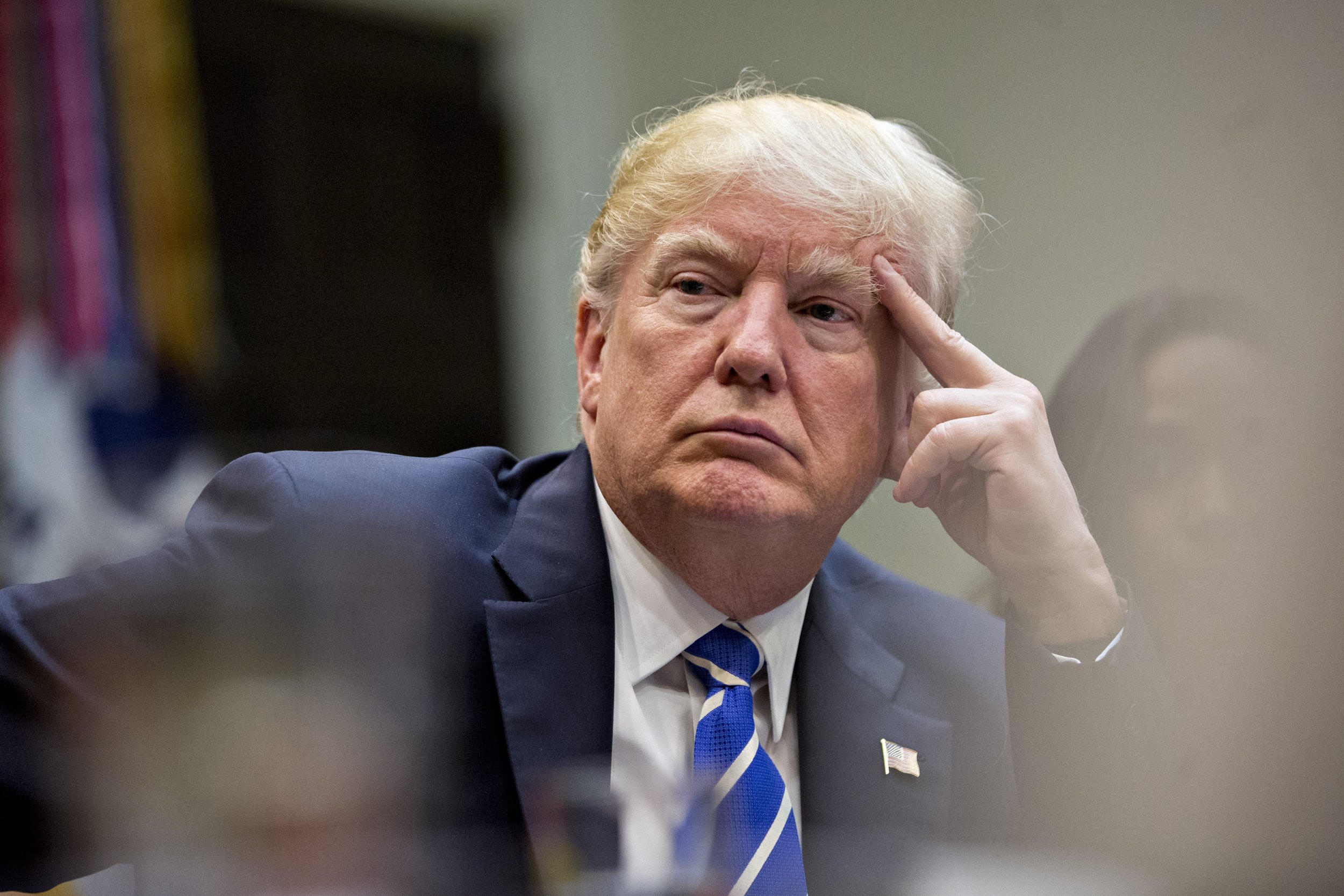 The Trump administration illegally ignored federal and state environmental laws—plus basic separation of powers enshrined in the Constitution—in its rush to build a proposed wall on the U.S.-Mexico border, a new lawsuit charges.
Acting Secretary of Homeland Security Elaine Duke did not have the authority to waive 30 federal and local laws to expedite the wall's creation, the California suit says, pointing to several Trump administration members that have overstepped their authority under the executive order of President Donald Trump.
"I don't think Donald Trump has made the transition from candidate Trump to leader Trump," California Attorney General Xavier Becerra said as he announced the suit at the Mexican border. "He doesn't understand yet that he has to follow the law to be president of the United States."
The argument hinges on a belief that Trump is not allowed to violate the separation-of-powers doctrine of the U.S. Constitution "by vesting in the Executive Branch the power to waive state and local laws, including state criminal law."
The current barriers along the Mexican border were authorized by Congress, not a presidential order. Becerra said California wants the president to follow a similar process to authorize his "campaign" wall.
The litigation claims the wall would cause flooding, pollution and beach closures, and the California Coastal Commission is included as a plaintiff to enforce strict local environmental protections the state has along the border.
"If you're going to be in California and you're going to talk about the rule of law, you better damn well better make sure you protect some of our most precious assets in following that law," said Steve Padilla, a representative of the commission.
Trump continues to assure supporters that the wall will happen. He tweeted last week that the wall "is already under construction in the form of new renovation of old and existing fences and walls." On Facebook, the president allegedly has taken out advertisements that combat "rumors" that the wall may not be built, reported The Hill.
​
California is the first state to sue Trump over the wall, but there is at least one other suit from an environmental group making a similar argument.
The lawsuit is the latest move from the Golden State to directly oppose Trump. California Governor Jerry Brown is poised to bar law enforcement officers in the state from cooperating with federal immigration officials to arrest undocumented immigrants under a proposed law, Newsweek reported.
Lorena Gonzalez Fletcher, a Democrat representative for the coastal region, said the wall is merely a way for Trump to prove a point that "seems to most of us who live in this border region, a little silly."
"Perhaps, to people who live maybe in Iowa, it sounds like a good idea," Fletcher said. "But those of us who interact with the other side of the border...know that we don't need more structure. What we need is a good relationship."
Watch the full announcement of the lawsuit: