If Trump Gives in on Border Wall, His Presidency Will End, Lindsey Graham Tells Sean Hannity on Fox News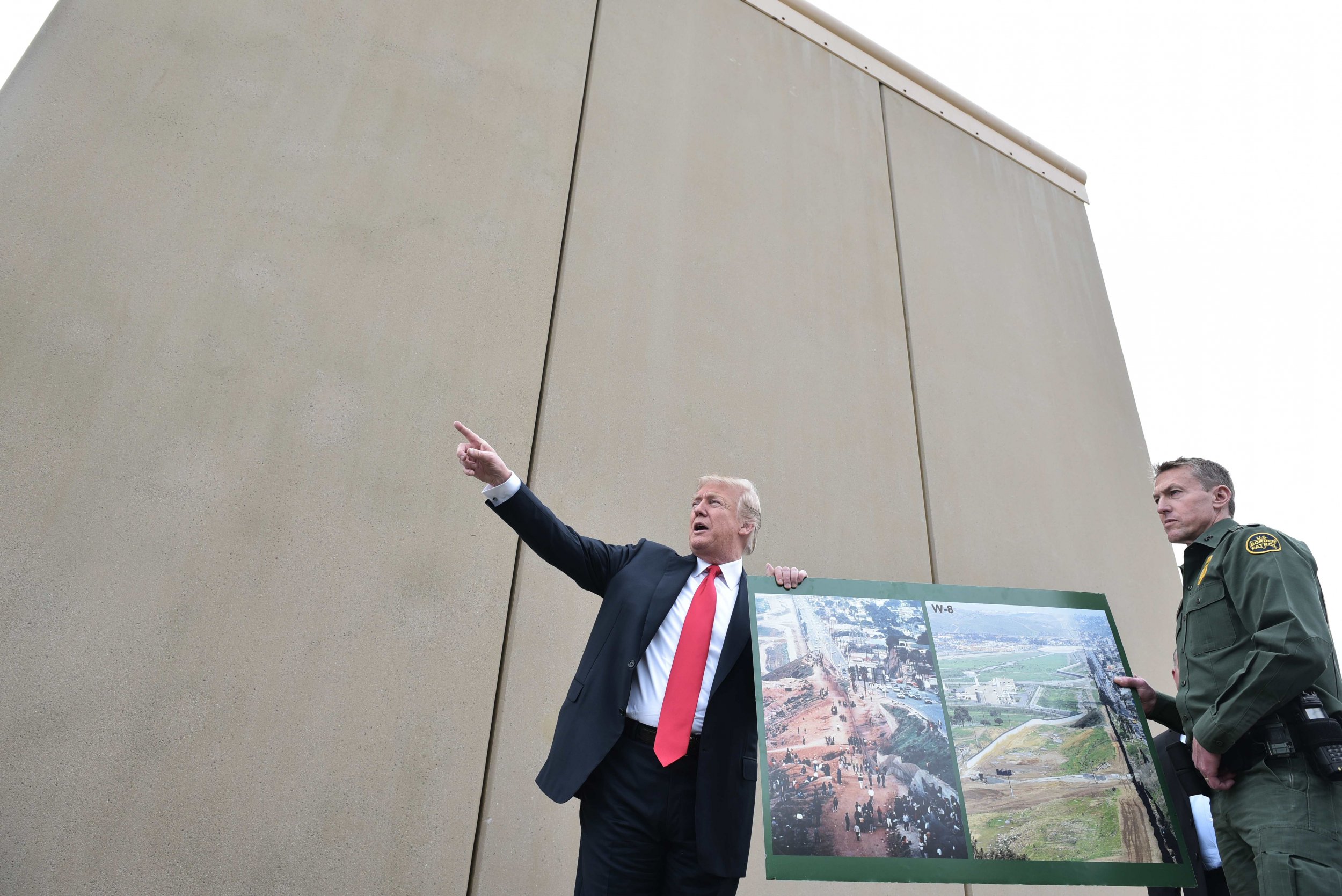 South Carolina Senator Lindsey Graham has warned that President Donald Trump's time in office could effectively end if he fails to deliver on his promise of a wall along the U.S.-Mexican border.
Speaking to Sean Hannity on Fox News Wednesday, Graham said Trump must fight back against the Democrats who are denying him the money required for his contentious frontier fortification, or face greatly diminished presidential influence.
Read More: Pelosi says Trump will get "nothing for the wall" as president declares shutdown will last "as long as it takes"
"He's not going to sign a bill that doesn't have money for the wall," Graham told Hannity. "I can tell you exactly how this is going to end. The president is going to challenge Democrats to compromise and if they continue to say no, they're going to pay the price with the American people.
"If he gives in now, that's the end of 2019 in terms of him being an effective president," Graham continued. "That's probably the end of his presidency. Donald Trump has made a promise to the American people. He's going to secure our border."
The federal government is still in partial shutdown over a funding dispute centered on funding for Trump's wall, which became a major campaign pledge in his bid for the White House. The president has demanded $5 billion for his "big, beautiful wall," but Democrats have capped their border security offer at $1.6 billion, which would not include money for the wall.
The new House members take their seats Thursday. With a Democratic majority, House Speaker-designate Nancy Pelosi has vowed to resolve the shutdown, which has left some 800,000 federal employees either furloughed or working without pay.
Though Trump signaled Tuesday that he was willing to make a deal with Pelosi, he did not elaborate on whether he would offer concessions on his wall, which has become a cause célèbre for his supporters and a symbol of misplaced priorities—or worse—for his critics.
On Wednesday, Pelosi said that the Democrats would give the president "nothing" for a border wall, suggesting the only acceptable discussion was over alternative border security measures.
Graham, a veteran Republican lawmaker, has become one of Trump's most vocal supporters. But not all establishment party members are behind the 45th president.
On Tuesday, former presidential nominee Mitt Romney—now a Utah senator—wrote an op-ed for The Washington Post in which he said Trump had not "risen to the mantle" of the presidency, although he said on Wednesday that he would vote for the border wall.
Speaking with Hannity, Graham said he hoped that Romney and his Republican colleagues still considered the border wall "a fight worth having."
"That's the end of us if we give in on this issue as Republicans," he warned.