Donald Trump Cites Japanese 'Bowling Ball Test' for Cars in Fundraising Speech, Nobody Seems to Know What He's Talking About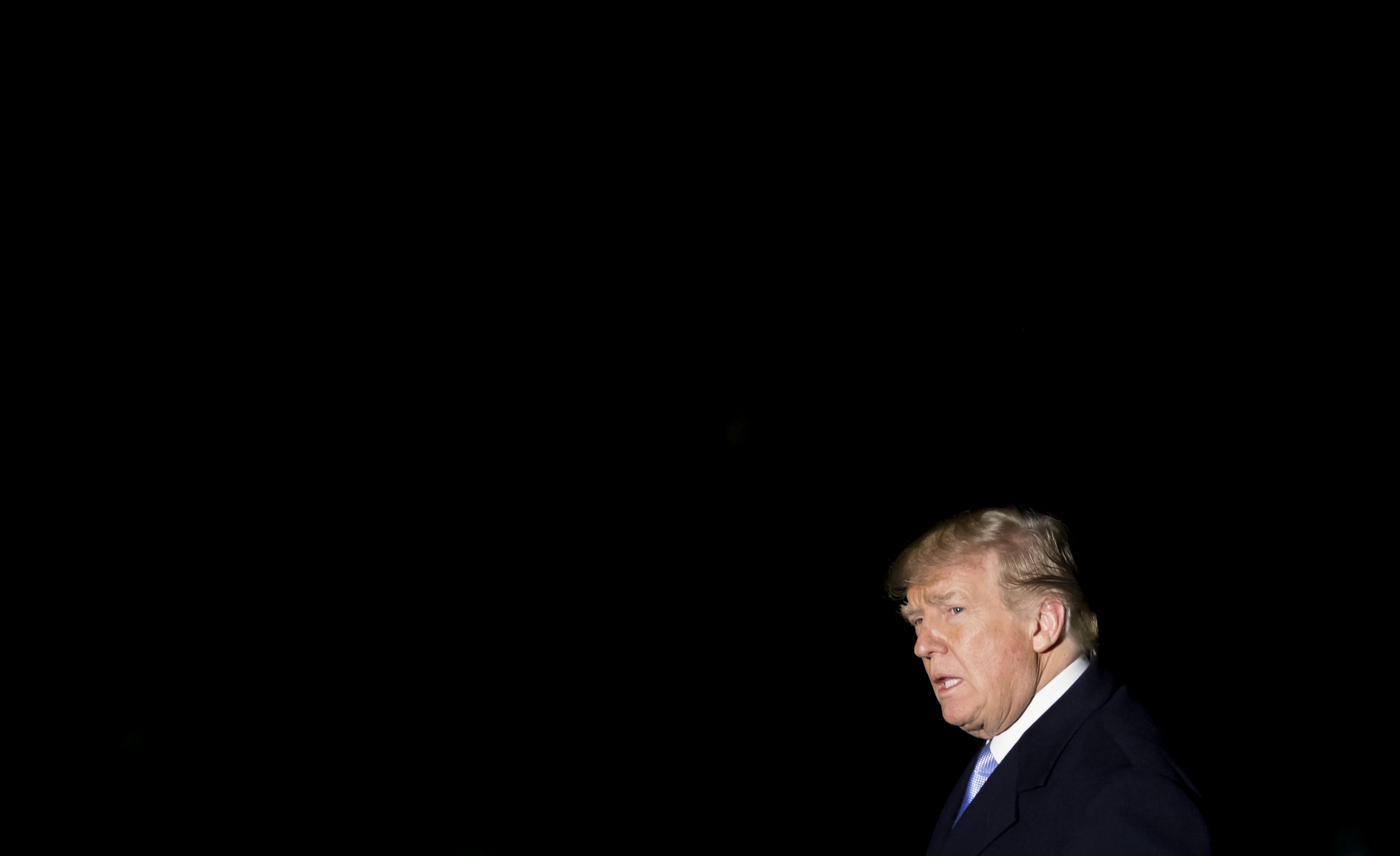 In a private fundraising speech delivered in Missouri on Wednesday, President Donald Trump referenced an apparent quality-control test employed in Japan that sounded more like a late-night-TV stunt than a laboratory experiment. And it didn't take long for the so-called "bowling ball test" to quickly become a thing online.
In a loose, wandering speech the president rambled about being tough on trade, eventually accusing Japan of manufacturing ways to deny U.S. automobiles. "It's the bowling ball test. They take a bowling ball from 20 feet up in the air and drop it on the hood of the car," Trump said, according to a report from The Washington Post, which obtained audio of the private event. "If the hood dents, the car doesn't qualify. It's horrible."
"It was unclear what he was talking about," wrote Post reporters Josh Dawsey, Damian Paletta and Erica Werner.
Folks online weren't quite sure either. "Here is my theory about the bowling ball," tweeted Post reporter Philip Bump. "Someone told Trump that Japan screens import cars using an unpassable test involving having the hood remain undented after a bowling ball is dropped on it. Whether or not this is based on reality isn't clear, but it stuck with him."
And then there were, of course, the requisite jokes about a test that folks seemed to have never heard of:
The same Post report also noted that Trump claimed to have made up facts—chiefly that the U.S. has a trade deficit with Canada—while in a meeting with Canadian Prime Minister Justin Trudeau. "I didn't even know.... I had no idea. I just said, 'You're wrong,'" he said in the speech, according to the Post.
Despite the disapproval of many Republicans, Trump has turned his focus in recent weeks toward seeking new tariffs. He has proposed import tariffs on steel and aluminum as well as tariffs on some $60 billion worth of Chinese imports.