Why The 'Poorly Educated' Love Donald Trump Back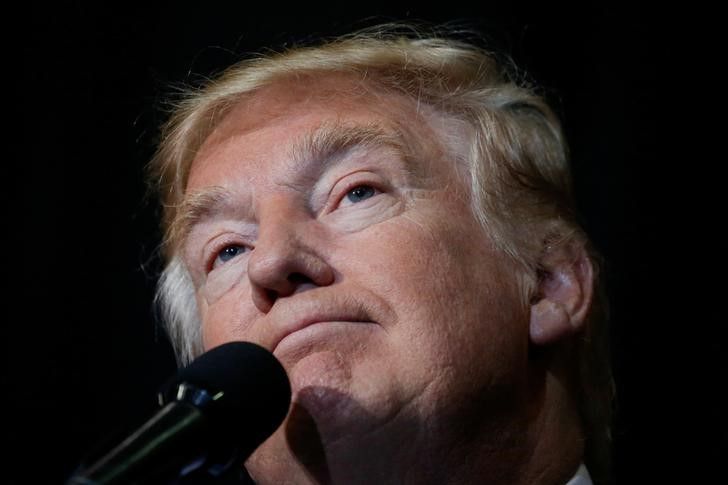 Donald Trump spent much of his election campaign raging against groups he doesn't like; Muslims, the media, Mexicans and the rest. But there's at least one group he's a fan of. "I love the poorly educated!" the president-elect to be declared after pulling off a victory in the Nevada caucus of the Republican primary.
Now, an analysis of his shock election victory shows the feeling was mutual.
It was "education, not income," that was the strongest predictor of a vote for Trump, according to the polling analyst Nate Silver.
In a detailed post on the fivethirtyeight website Silver outlines how Clinton improved on President Obama's 2012 performance in 48 of the country's 50 most well-educated counties and, by the same token, lost ground relative to Obama in 47 of the 50 counties where the smallest share of the population has bachelor's degrees.
In this, the Trump campaign was not unique. This week's Newsweek cover story runs through parallels between the policy platforms of the president-elect and the hard-right populist movements sweeping Europe—but there are parallels in the voter bases, too, including education level.
In Britain's Brexit vote, support for the "leave" campaign was 30 percent higher among those with GCSE-level education or lower, a Joseph Rowntree Foundation survey found.
In Austria's presidential election in May (set to be re-run in December), university-educated voters chose the green-backed candidate Alexander Van der Bellen by a 91 percent to 19 percent margin, while the lower-skilled chose far-right Norbert Hofer by 86 percent to 14 percent.
Related: How Donald Trump's nationalism won over white voters
Supporters of hard-right parties in France (National Front), the Netherlands (Freedom Party) and Germany (Alternative for Germany) are all more likely to be of a lower educational level.
It's not about these voters being less intelligent or well-informed. Matthew Goodwin, a researcher on the hard-right and senior fellow at the Chatham House think tank, says education levels can be a good guide to value system a voter subscribes to.
"That isn't simply about objective qualifications but is also linked intimately with a divide over values and culture," Goodwin tells Newsweek . "You often find…that people who have lower levels of education and fewer qualifications also tend to subscribe to more socially conservative and more authoritarian positions."
It isn't clear what the causal relationship between education and conservative values is, says Goodwin; while there is some research in France, for example, that suggests going to university exposes you to new ideas and networks and therefore changes your value system, it isn't conclusive.
But while around 61 percent of EU citizens are without university education, the divide between the educated and uneducated will keep causing problems for moderate politicians if they don't find a way to reach these voters.