Donald Trump Puts U.S. National Security at Risk With Threats to Cut Off Central American Aid, Democrat Says
Democratic lawmakers slammed President Donald Trump's threat to cut aid to the Central American countries of El Salvador, Guatemala and Nicaragua, noting that the move could hurt U.S. national security.
"If carried out, President Trump's irresponsible decision to cut off our assistance to El Salvador, Guatemala and Honduras would undermine American interests and put our national security at risk. U.S. foreign assistance is not charity; it advances our strategic interests and funds initiatives that protect American citizens. This latest reported move shows the Administration still does not understand that the United States cuts foreign aid to Central America at our own peril," Senator Robert Menendez, a New Jersey Democrat, said in a statement on Sunday.
"From combating drug trafficking and transnational criminal groups to helping establish safe communities with economic opportunities, U.S. foreign assistance addresses the factors driving migration from Central America. But instead of doing our part to help stabilize the situation in the Northern Triangle and stem the flow of children and refugees to our borders, President Trump reportedly wants to make matters worse by blocking resources for programs that get to the root causes of this humanitarian crisis," Menendez continued.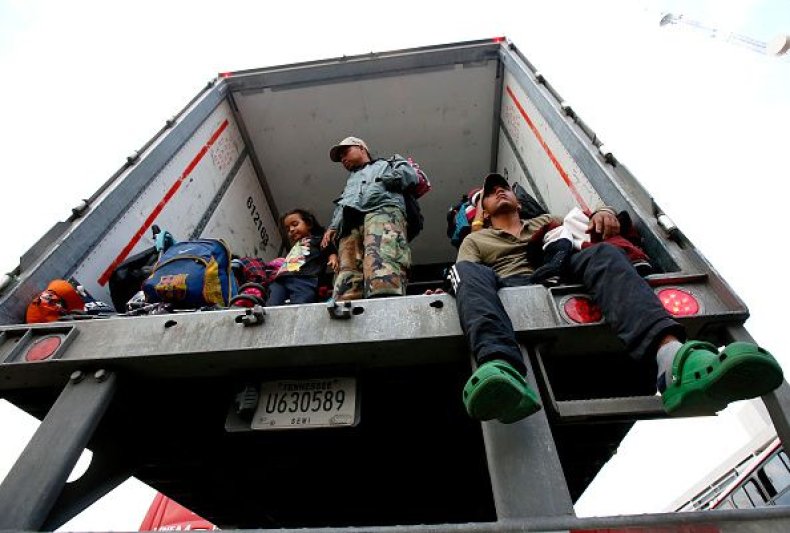 The president shot off a number of tweets over the weekend, arguing that Central American countries and Mexico are doing too little to stem the flow of migration.
Democratic lawmakers from the House were visiting El Salvador when Trump announced on Friday his intention to cut aid to the three Central American countries because they weren't doing enough to address the migrant crisis. Experts quickly pointed out that people were fleeing Central America because of gang violence, drug wars and poverty, and that cutting aid to these countries would only exacerbate these problems and likely cause more people to flee for their safety.
The money that Trump has threatened to cut is part of an initiative started under former President Barack Obama that sends aid to Central America for development and security initiatives. The funding does not go to the governments of El Salvador, Guatemala or Nicaragua.
Representative Norma Torres, a California Democrat, noted that Trump's decision to suspend aid would "undermine the many years of hard work by diplomats and aid workers, and would allow hundreds of millions of tax dollars in taxpayer funds already spent in the region to go to waste.
"Congress, not the executive branch, is responsible for deciding how and where we spend our foreign assistance dollars. As a member of the Appropriations Committee, I will do everything in my power to stop this reckless and foolish plan from moving forward," Torres added.
The Trump administration has also threatened to close the southern border with Mexico, despite the economic consequences of such a move.