Donald Trump's Threat to Shut Down Border Could 'Cost American Businesses...Millions of Dollars,' Kamala Harris Warns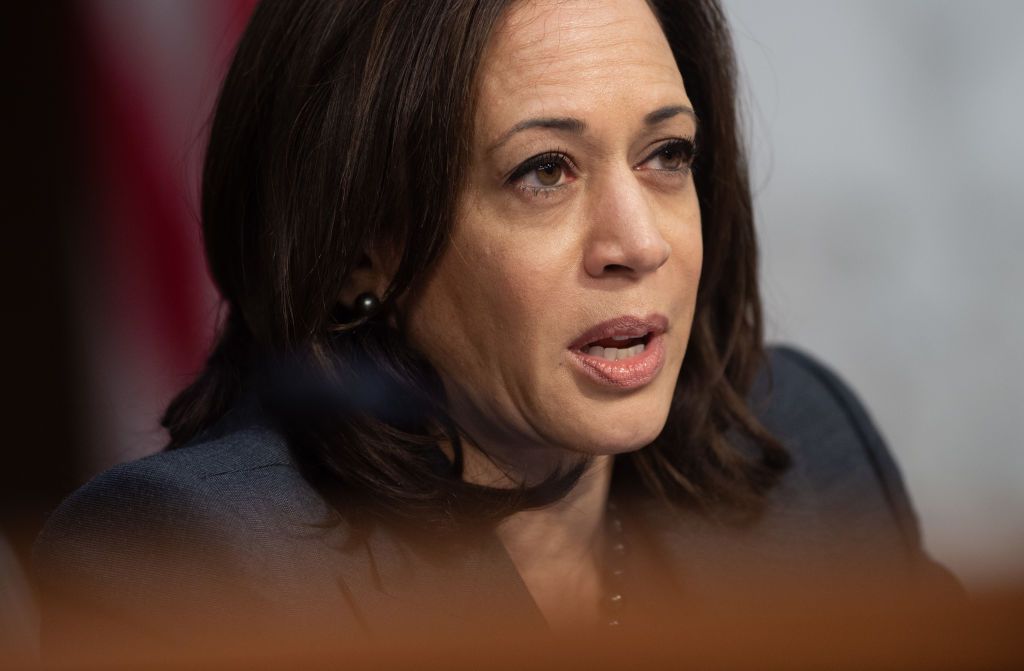 Senator Kamala Harris, a Democratic presidential candidate, condemned President Donald Trump's threat to shut down the U.S.-Mexico border over the weekend, warning that such a "reckless" move could cost businesses millions.
"Closing the border to score political points is reckless and would cost American businesses along the border millions of dollars," Harris tweeted Saturday.
"We know because it happened last year, and that five-hour closure cost California's San Ysidro more than $5 million," Harris said, referring to November's temporary shutdown under the Trump administration. "This isn't a game."
Harris's warning came after Trump said that he "may" shut down the southern border in response to a surge in asylum seekers, including many families from Central America, arriving at U.S. ports of entry.
In addition to threatening to close the border, Trump also ordered the suspension of aid payments to Honduras, Guatemala and El Salvador, which he accused of failing to do enough to curb migration to the U.S.
The U.S. leader's threat to shut down U.S. ports of entry has prompted fears among businesses based along the border, with one restaurant owner telling Fox 5 he believes such a shutdown would force some businesses to close.
"We're talking about millions and millions of dollars completely lost if the border closes. And people won't be able to get to work," Edgar Alaniz, a member of the San Ysidro Chamber of Commerce, whose family owns the El Rincon restaurant in San Ysidro, told Fox 5. "Some businesses will close."
Reflecting on how November's closure of the San Ysidro port of entry saw a $5.3 million hit to the economy, Alaniz said that there were more than 600 businesses in the area within two miles north of the border that could see their operations affected once again.
The restaurant owner also noted that a large share of its employees also live in Tijuana, meaning that many workers would not be able to get to their jobs if the U.S.-Mexico border was shut down.
In addition to disrupting local businesses and communities, a border shutdown would also have a significant impact on trade, with bilateral commerce with Mexico exceeding $1.5 billion a day, according to a February report by The Washington Post.
On Friday, Trump claimed that closing the border would be a "profit-making operation," in an apparent reference to the U.S.'s trade deficit with Mexico.
The president has repeatedly appeared to liken trade deficits to budget deficits, despite the fact that the U.S.'s trade deficit with Mexico means only that the U.S. is bringing in more goods from Mexico than Mexico is importing from the U.S. Economists have said that is to be expected, however, given that the U.S. economy is stronger, while the cost of labor and production in Mexico is much lower.
In an interview with BuzzFeed News, Christopher Wilson, deputy director of the Wilson Center's Mexico Institute, warned that closing the border "would be an economic disaster for the United States," rather than a boon.
"Shutting this down from one day to the next would force many factories across the United States to stop their assembly lines within days, cause produce to rot, and generally throw the economies of both the United States and Mexico into turmoil," Wilson said.