Donald Trump Claims he Hasn't Read Full Mueller Investigation Report 'Though I Have Every Right to Do So'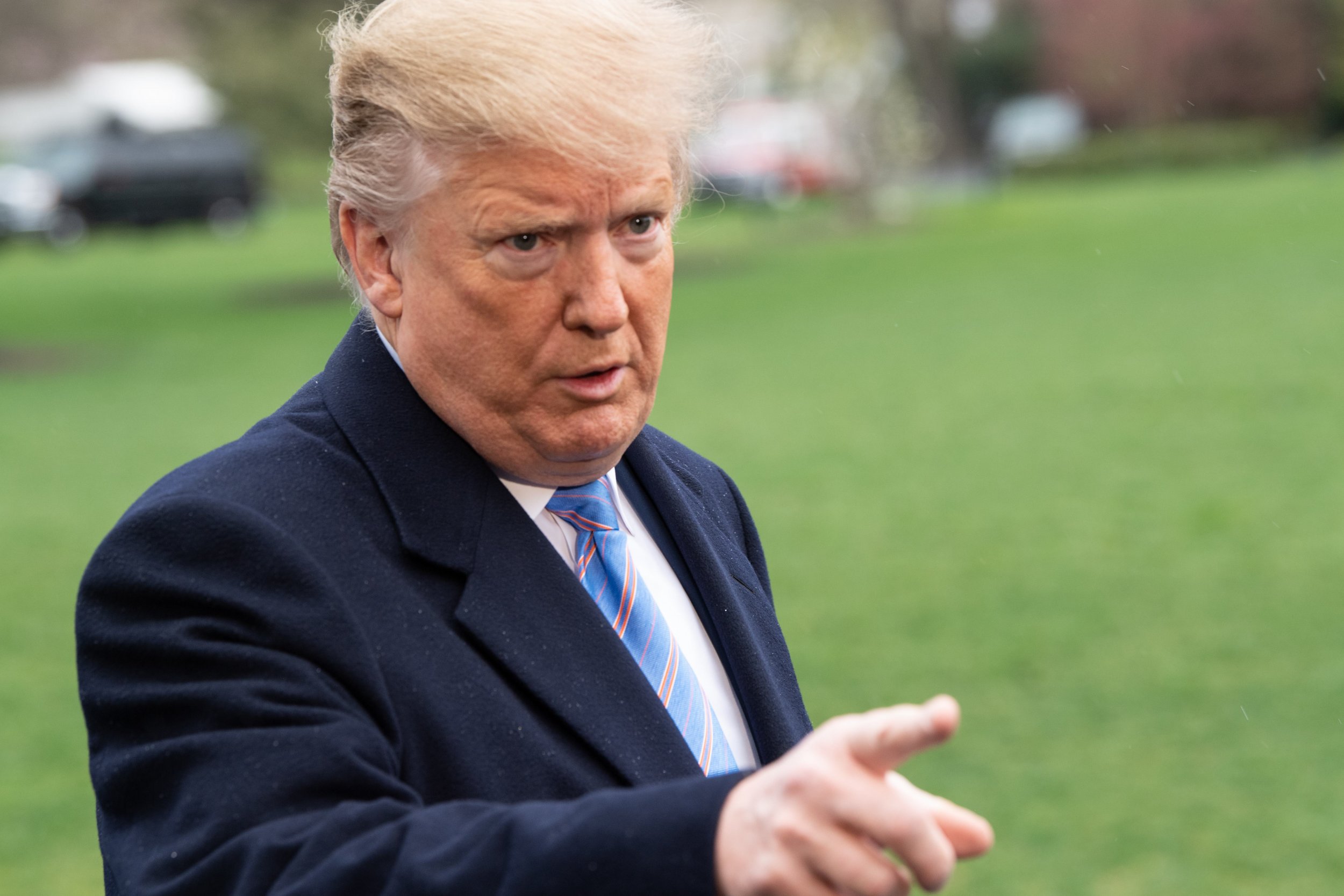 While Attorney General William Barr reviews and redacts sensitive information from the nearly 400 pages of Special Counsel Robert Mueller's full report on the two-year investigation into Russian election interference, President Donald Trump claimed Saturday that he has not yet seen the document.
"I have not read the Mueller Report yet, even though I have every right to do so," tweeted Trump. "Only know the conclusions, and on the big one, No Collusion. Likewise, recommendations made to our great A.G. who found No Obstruction."
Mueller submitted his report to Barr on March 22, and two days later Barr provided Congress a four-page summary of the investigation. According to that summary, Mueller found no evidence of collusion between the Trump campaign and Russia, but made no conclusion regarding concerns the president may have illegally obstructed justice. Rather, Barr said he and Deputy Attorney General Rod Rosenstein subsequently determined to not pursue the obstruction matter any further.
Trump's tweet continued, "13 Angry Trump hating Dems (later brought to 18) given two years and $30 million, and they found No Collusion, No Obstruction. But the Democrats, no matter what we give them, will NEVER be satisfied. A total waste of time."
While the president and his supporters have repeatedly claimed the Mueller findings exonerated Trump, recent reports have raised questions about the possibility that Barr provided an overly favorable version of the investigation.
Earlier this week, the New York Times cited a number of Mueller team members who said Barr did not "adequately portray the findings of their inquiry and that they were more troubling for President Trump than Mr. Barr indicated."
Similarly, the Washington Post reported this week that some special counsel investigators had complained about the Barr summary, claiming that it omitted potentially "alarming and significant" evidence of obstruction.
"The two reports raise incredibly serious questions about the legitimacy of the process of handling this report. That's my view. It's a game changer," Gene Rossi, a former Department of Justice prosecutor, told Newsweek about these claims that Barr may not be sharing important evidence.
Trump's attorney Rudy Giuliani slammed these reports, calling the anonymous sources, "unscrupulous prosecutors" who he claims "conducted an investigation that was a disgraceful overzealous exercise of government coercion... Now they are leaking what they couldn't prove. They are cowards and liars."
Likewise, Republican Senator John Kennedy claimed this week that releasing an unredacted Mueller report could put lives in danger. "I don't want to get anybody killed by violating national security concerns," Kennedy, of Louisiana, told CNN's Manu Raju Friday morning.
House Democratics have repeatedly called on Barr to provide the full, unredacted version of the Mueller report. This week, the House Judiciary Committee granted Chairman Jerrold Nadler authority to subpoena the full report.
"We must make it harder for future presidents to behave this way," said Nadler. "We need a full accounting of the president's actions to do that work."