Donald Trump seemingly took a swipe at climate activists during his speech at the World Economic Forum 2020 in Davos, Switzerland.
The president noted that he was optimistic about the future, saying that now was a time for "tremendous hope and joy."
However he cautioned that to "embrace the possibilities of tomorrow, we must reject the perennial prophets of doom and their predictions of the apocalypse. They are the heirs of yesterday's foolish fortune tellers... and they want to see us do badly."
"These alarmists always demand the same thing: absolute power to dominate, transform and control every aspect of our lives," Trump said.
He then went on to attack what he described as "radical" socialism while defending free market values.
"We will never let radical socialists destroy our economy, wreck our country, or eradicate our liberty. America will always be the proud, strong and unyielding bastion of freedom," he said.
"In America we understand what the pessimists refuse to see, that a growing and vibrant market economy, focused on the future, lifts the human spirit and excites creativity strong enough to overcome any challenge," he said.
In the speech, Trump also announced that the United States would be joining the one trillion trees initiative. This project involves connecting funders with forest conservation ventures in order to protect and restore one trillion trees around the world by 2050.
"In doing so we will continue to show strong leadership in restoring, growing and better managing our trees and our forests," Trump said. "This is not a time for pessimism, this is a time for optimism."
Last year, a study published in the journal Science suggested that planting billions of tress around the world could help to mitigate climate change by capturing carbon dioxide from the atmosphere.
However, some scientists who were not involved in the research have criticized the findings of the study.
"Restoration of trees may be 'among the most effective strategies,' but it is very far indeed from 'the best climate change solution available,' and a long way behind reducing fossil fuel emissions to net zero," Myles Allen, a geosystem science professor at Oxford University in the U.K., told AFP. "Yes, heroic reforestation can help, but it is time to stop suggesting there is a 'nature-based solution' to ongoing fossil fuel use. There isn't. Sorry."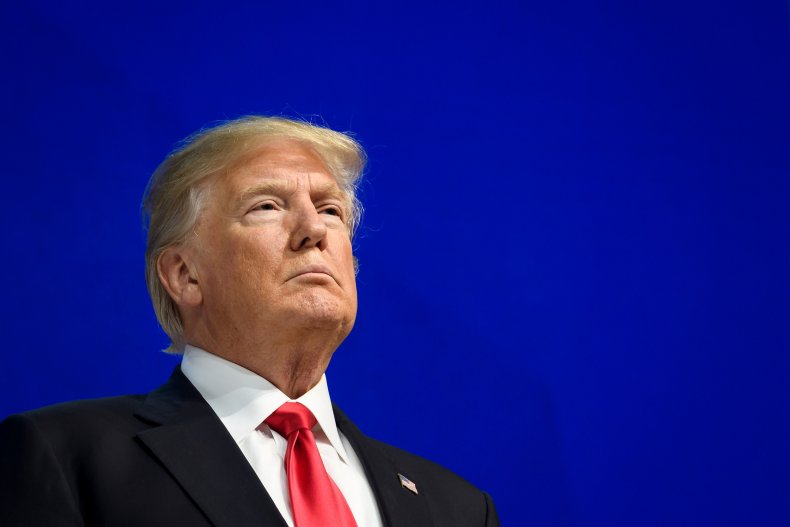 Following the speech, a reporter asked Trump if he had a message for Swedish teen climate activist Greta Thunberg, who the president has previously criticized.
In response he said: "Well, we're doing the one trillion trees together with lots of other people and lots of other countries. I'm a very big believer in the environment. We right now are doing extremely well in the United States but what I want is the cleanest water, the cleanest air and that's what we're going to have."
Some at Davos praised Trump's moves to join the initiative. American billionaire and head of cloud computing company Salesforce told The Guardian: "I'm very excited by the trillion trees, and that the U.S. is joining 1t.org. It's very important for the future that we sequester 200 gigatons as fast as possible."
However, others were unimpressed. Executive director of Greenpeace, Jennifer Morgan, said that joining the initiative does not make up for the Trump administration's environmental policies.
"To assume that you can have a great, profitable America, and happy Americans without understanding the risk to Americans from climate change is astounding," she told The Guardian. "It just demonstrates the level of denial, and the capture of this government by the coal, oil and gas industries."
"He should be putting in place a comprehensive, socially just, climate plan that would drive emissions down to zero by 2040, and would leave fossil fuels in the ground," she said.
Thunberg herself—who was also speaking at Davos—also said that planting trees alone is not sufficient to properly address the climate emergency.
"Planting trees is good, of course, but it's nowhere near enough, and it cannot replace real mitigation and rewilding nature," Thunberg said. "We don't need to lower emissions....emissions need to stop."