Donald Trump's EPA Chief Insists 'We Take Climate Change Seriously' Despite President's Climate Change Denials
Environmental Protection Agency (EPA) Administrator Andrew Wheeler has insisted that Donald Trump's administration is taking the threat of climate change "seriously," despite the president's routine denial of the well-established science pointing to a warming planet.
Wheeler, who previously lobbied against Obama-era environmental regulations and worked for a law firm representing a leading American coal mining company, spoke at the National Press Club on Monday. During the event, a moderator read the EPA chief a question pointing to the Trump administration's rejection of climate change issues and asked if Wheeler believes "climate issues should play a larger role" in his agency's actions.
"We are addressing climate change," Wheeler responded. Listing a few steps the EPA has taken to reduce CO2 levels, the EPA administrator said: "We are moving forward to address climate change."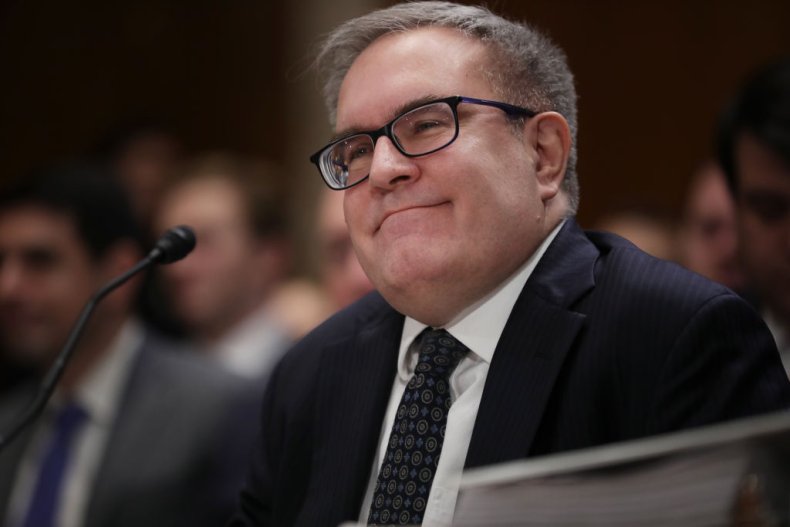 "We take climate change seriously and we are implementing the laws that Congress has given us," he asserted.
Trump is an infamous climate change denier, previously even claiming that global warming was a Chinese hoax. He has on more than one occasion confused weather with climate, suggesting inaccurately that exceptionally cold weather this past winter showed that the planet wasn't warming.
The president also withdrew the U.S. from the landmark 2015 Paris climate accords. At the time of his announcement, only two other nations were not privy to the international treaty: Nicaragua and war-torn Syria. Although Nicaragua initially chose not to join the accord, arguing it did not go far enough to address global climate concerns, the Central American nation and Syria both signed the international agreement in 2017 after Trump had announced the U.S. withdrawal. This means that the U.S. is now the only country in the world that is not officially supportive of the landmark accord's goals.
Late last year, the Trump administration released a dire report warning of the serious economic costs that climate change will cause in the coming years throughout the U.S. due to an increase in natural disasters. When asked by reporters about the report in November, the president responded: "No, no, I don't believe it."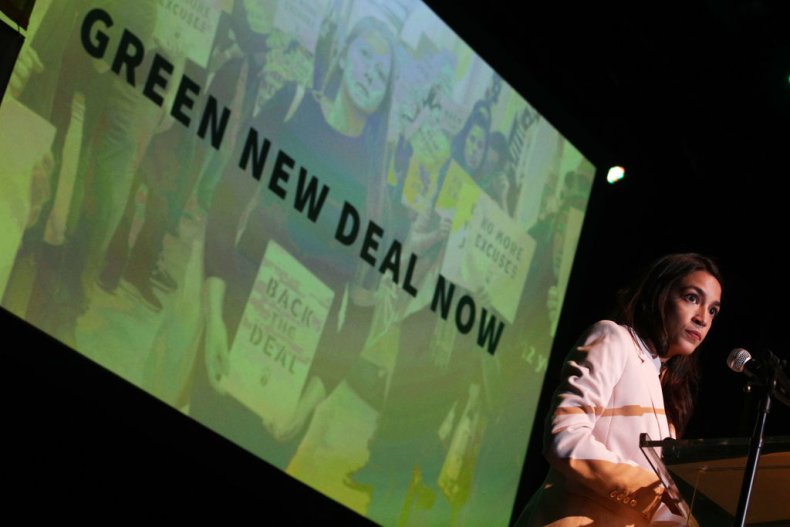 Meanwhile, as Trump and his EPA have worked to roll back environmental regulations, scientists around the world have increasingly raised alarms about the catastrophic impact climate change will bring. A report from the United Nations Intergovernmental Panel on Climate Change released in October warned that there were only about 12 years left for humanity to ensure that global temperature increases remained at 1.5C or below. Even just half a degree more would drastically increase the risk of severe droughts, heat and flooding.
Progressive lawmakers, led by Democratic Representative Alexandria Ocasio-Cortez of New York, have called for a Green New Deal. Although the plan currently lacks many specific details, it lays out ambitious proposals to transition the U.S. from dependency on oil and coal to renewable energy sources such as wind and solar. It also calls for the plan to be implemented while creating millions of jobs and improving the nation's infrastructure.
Critics have slammed the Green New Deal for being too costly and unrealistic, but Ocasio-Cortez has shot back, pointing out that Congress has had decades to make changes and now drastic action is required. Many of the 2020 Democratic presidential candidates have already voiced their support for the progressive policy proposal.