U.S. and Syria Will Soon Be the Only Countries Not in the Paris Agreement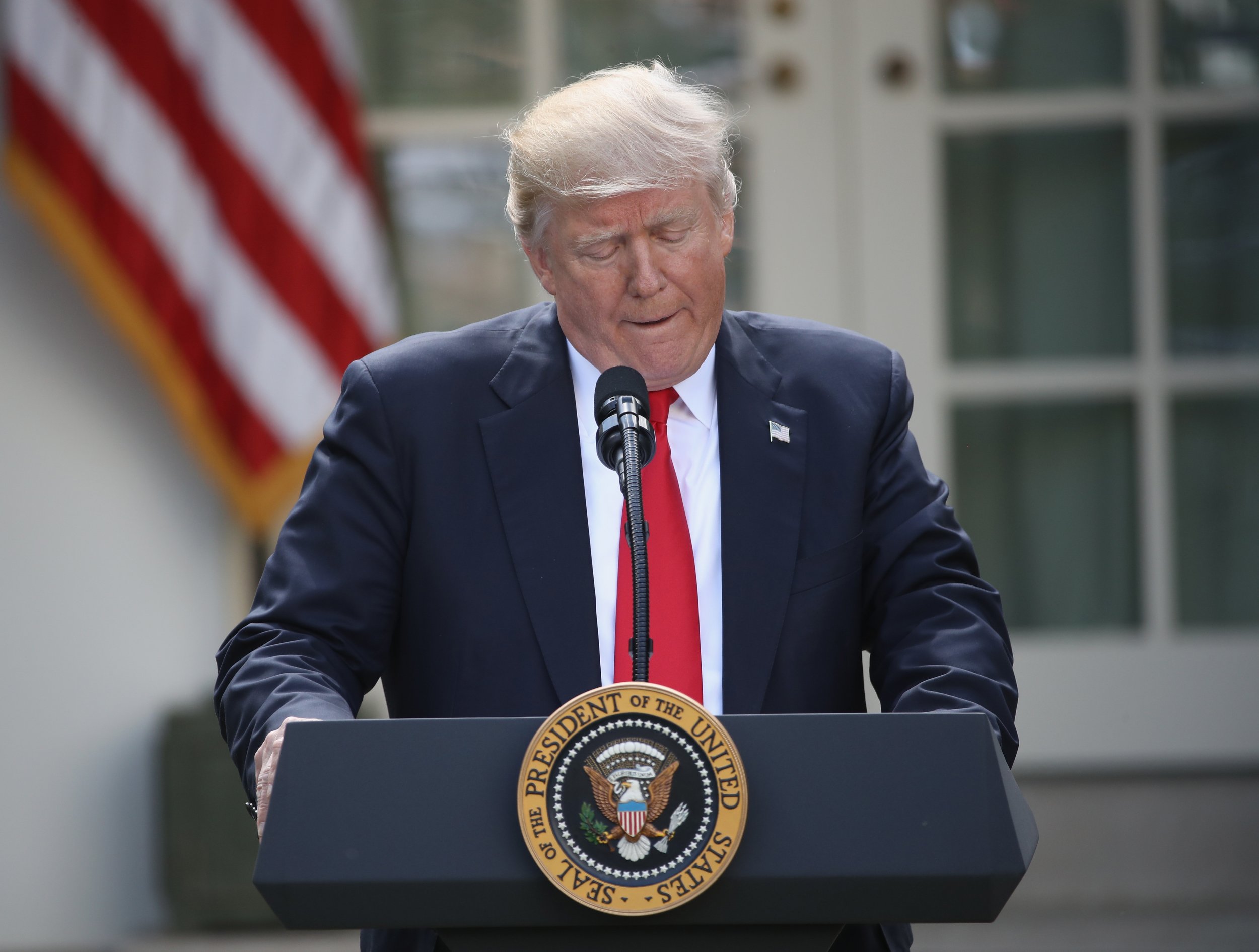 President Donald Trump dubbed Syrian President Bashar al-Assad's regime a "dictatorship" and a "criminal regime" in his U.N. General Assembly speech. But the two leaders will soon be strange bedfellows.
The United States and Syria will be the only countries outside the Paris climate agreement after Nicaragua—one of only two countries that did not accept the agreement struck in 2015, along with Syria—indicated Monday it would sign up to the accord.
President Trump announced in June that he intended to withdraw the United States from the Paris climate deal, which aims to prevent global temperatures from rising more than 2 degrees celsius above pre-industrial levels.
No nation can officially announce its intention to withdraw until November 2019 and the withdrawal process would then take a year, meaning that Washington cannot actually leave the agreement until November 2020 at the earliest, just after the next U.S. presidential election. Any future U.S. president could opt back into the deal.
But the Trump administration has made its path clear, issuing a written notification in August that stated it would be withdrawing "as soon as it is eligible to do so."
When that time comes, it looks as though only the United States and Syria will be outside the deal. Nicaragua President Daniel Ortega said on Monday that he intended to sign up to the Paris agreement to express the country's solidarity with other nations suffering the impacts of climate change in Africa, Asia, Latin America and the Caribbean.
"We will soon adhere, we will sign the Paris Agreement. We have already had meetings addressing the issue and we have already programmed the accession of Nicaragua," said President Ortega, according to a report in Nicaraguan newspaper El Nuevo Diario.
Read more: Earth will warm two degrees this century, scientists predict
Nicaragua had originally declined to sign up to the Paris Agreement because it felt that the deal did not go far enough in tackling man-made climate change. Nicaragua's negotiator, Paul Oquist, criticized the voluntary commitments made by countries and said that the deal would result in global temperatures rising by 3 degrees celsius, Democracy Now reported in 2015.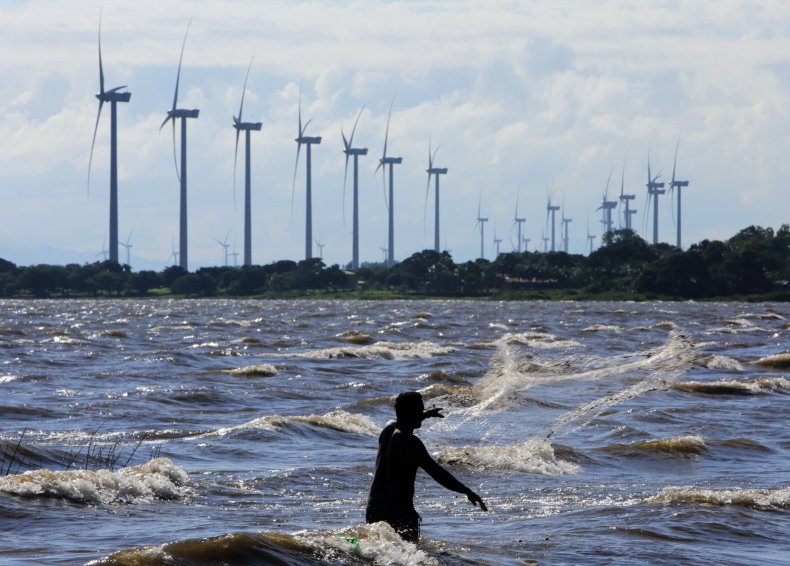 The Central American country currently gets 58 percent of its energy from renewable resources, a figure that is expected to rise to 90 percent by 2020, according to a 2013 World Bank report. Nicaragua is a "paradise of renewable energies," according to the report, partially due to its volcanic landscape and exposure to wind, sun and water sources.
Syria did not participate in the 2015 negotiations; the country has been mired in a civil war since 2011, which has killed at least 300,000 people.
The Trump administration has recently fended off speculation that the president was reconsidering his decision to withdraw from the climate accord. Trump was non-committal during a visit to Paris in July, saying at a press conference with French President Emmanuel Macron: "Something could happen with respect to the Paris accord, we'll see what happens."
After a meeting on Saturday, the EU climate commissioner Miguel Arias Canete said that U.S. officials were willing to re-engage in the deal, according to the Wall Street Journal. But White House Press Secretary Sarah Sanders later issued a statement denying that there had been any change in the U.S. position.