Trump vs. the Paris Deal: Poll Shows Climate Change Decision May Impact 2018 Midterms as President Reconsiders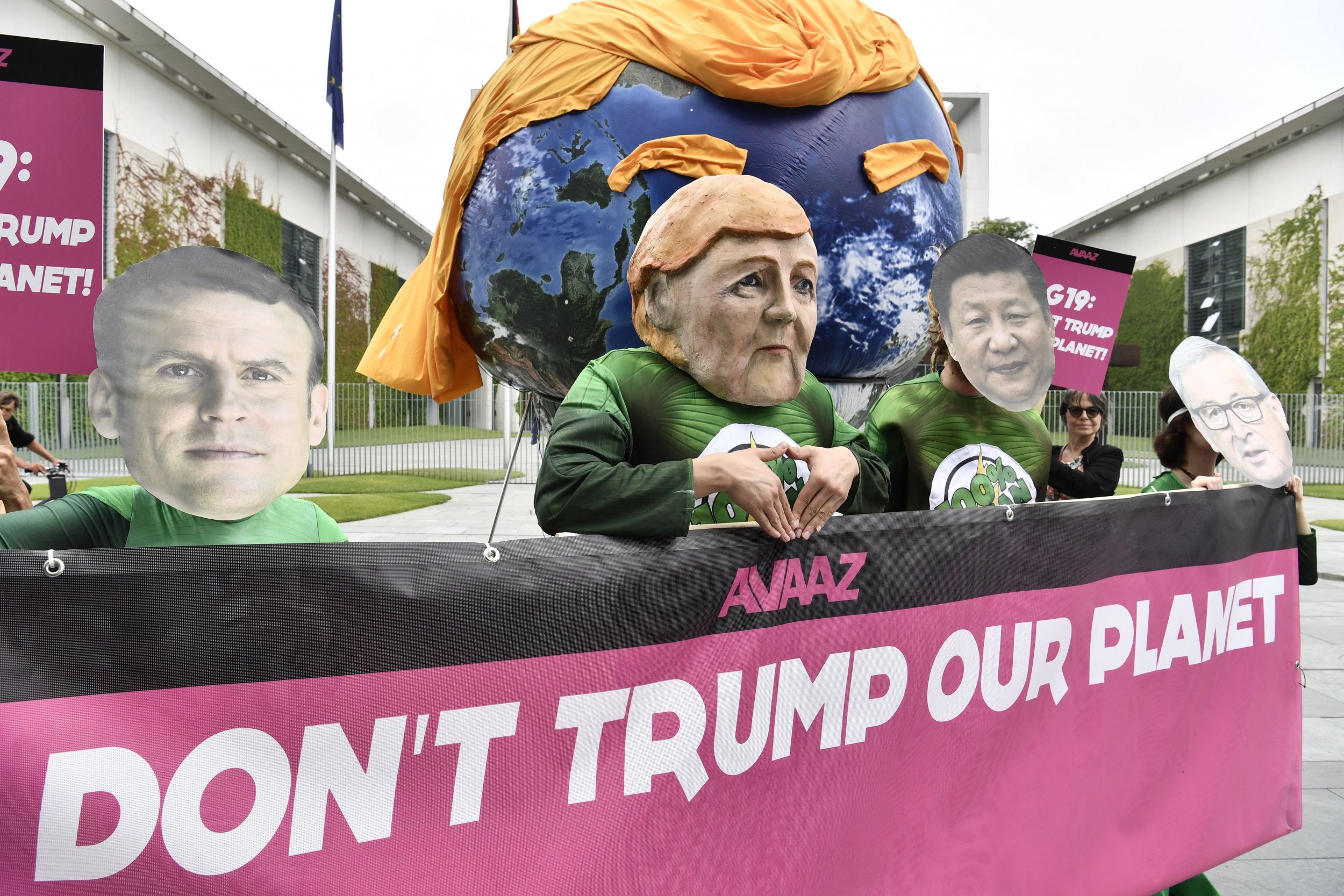 A lot has happened in the roughly six weeks that have passed since President Donald Trump announced his intent to withdraw the U.S. from the Paris climate agreement. Fired FBI Director James Comey testified before Congress about his investigation into whether Russia interfered in the election (and whether the Trump campaign has anything to do with it), the Republican Party tried multiple times to replace the Affordable Care Act, Trump had a Twitter fight with Mika Brzezinski and much, much more.
But according to a new poll, Americans haven't forgotten about Trump's Paris decision. And they're not likely to any time soon.
Results of a recently released Politico/Harvard T.H. Chan School of Public Health survey show that nearly half of voters who intend to support Democrats in the 2018 midterms say Trump's plan to pull out of the climate change agreement is "extremely important" in their choice, Axios reported Saturday.
That's the same number of people who cite the White House-Russia scandal as their top issue going into the congressional elections.
For people intending to cast ballots for the GOP in 2018, the Paris accords was much less of a hot topic. But it's still pretty divisive, given that a majority of Americans—53 percent—said they disapproved of Trump's decision.
Trump may be taking note of people's stances on the 2015 agreement signed by about 190 countries in 2015 aimed at taking concrete steps to fight climate change. A noted fan of polls, the president revealed this week that he could be open to changing his mind on the deal, which he's argued could hurt job growth stateside.
"Something could happen with respect to the Paris accord, we'll see what happens," Trump said at a Thursday news conference alongside French President Emmanuel Macron in Paris. "We will talk about that over the coming period of time, and if it happens that'll be wonderful and if it doesn't that'll be OK too. But we'll see what happens."
It's anyone's guess as to what happens and when, especially as midterms approach. Trump can't technically fully pull the U.S. out of the deal until Nov. 4, 2020, and by then he'll probably have another political race on his mind: his own.
The next presidential election is set for Nov. 3, 2020.