Trump Boasted He Would Use Colin Kaepernick to Rile Up His Base: Book
Donald Trump planned to use the political stance made by Colin Kaepernick, back in 2016, when he took the knee during the national anthem before NFL games, a new book has claimed.
Maggie Haberman's highly anticipated Confidence Man: The Making of Donald Trump and the Breaking of America follows the rise of Trump from a New York businessman and reality TV star to the White House and the presidency.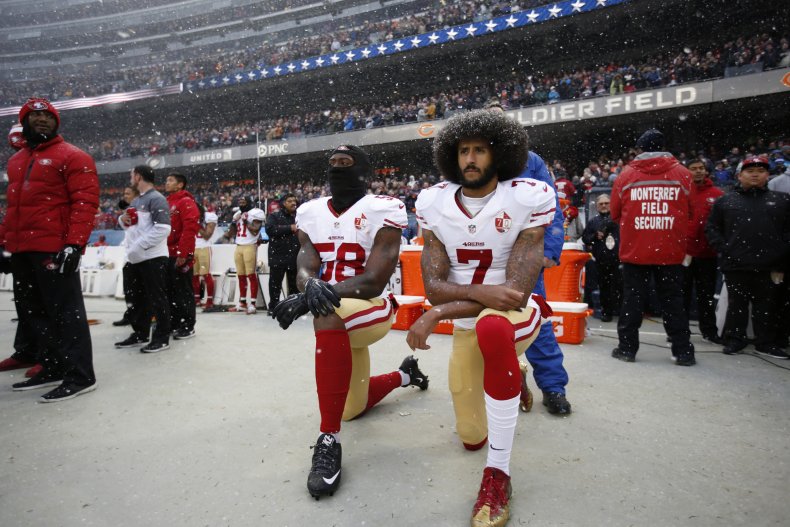 The Pulitzer Prize award-winning journalist has drawn from more than 200 sources including former aides of Trump and the man himself.
The book contains a number of revelations, but the former president criticized Haberman on his social-media channels to discredit the claims and wrote that the book contains "many made up stories with zero fact checking."
Haberman has written that Trump was planning to capitalize on Kaepernick's stance against police brutality and use it to mobilize his supporters.
The former president, who was running for office at the time, felt that the actions of the San Francisco 49ers quarterback, 34, would be a way of riling up his fan base, creating further divisions across the United States.
In the book, Haberman wrote: "Trump took Majority Leader Mitch McConnell's recommendation and endorsed the establishment favorite, Luther Strange, over his rival Roy Moore, a favorite of the Republican activist base that supported Trump, who became the nominee and was accused of sexual misconduct with teenage girls."
This was an error that Trump conceded he had made, admitting when he went to Alabama to vouch for Strange: "I might have made a mistake. I'll be honest, I might have made a mistake."
Haberman wrote in her book about what happened next: "Strange lost, which further soured Trump on McConnell.
"But such campaign stops nevertheless served a purpose for Trump, who that night added a riff to his speech criticizing football players, led by the biracial Colin Kaepernick, who had taken to kneeling during the national anthem as a protest against police brutality."
Haberman wrote that Trump said in Alabama after Kaepernick's protest: "Wouldn't you love to see one of these NFL owners, when somebody disrespects our flag, to say, 'Get that son of a bitch off the field right now, out, he's fired.'"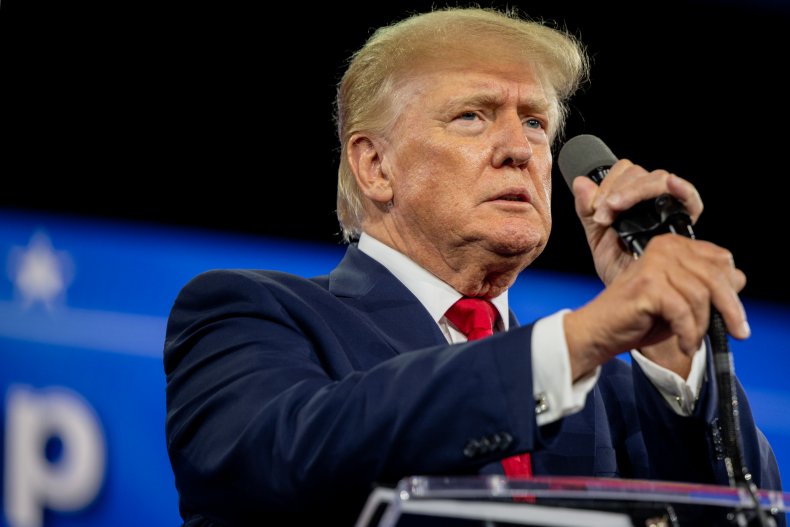 Haberman then wrote that Trump thought he could make something to his advantage from this.
She wrote in Confidence Man: The Making of Donald Trump and the Breaking of America that Trump admitted to a group of conservatives: "You know, I tried to use monuments— that didn't work.
"But the flag thing, this kneeling flag thing, we're going to test that and I think it's gonna work."
The stance taken by Kaepernick was discussed Friday on the latest episode of The Joe Rogan Experience podcast.
Rogan and his guest, comedian Greg Fitzsimmons, said that if the former NFL quarterback, who is still a free agent after two years, had been "the best," then the furor surrounding him taking the knee wouldn't have been so great.
Rogan said to his guest: "Most people don't give a f*** about most of these issues that everyone is freaking out about."
The suggestion was that because Tom Brady was the most successful quarterback in NFL history, no one minded that he was a Trump supporter because he was so good.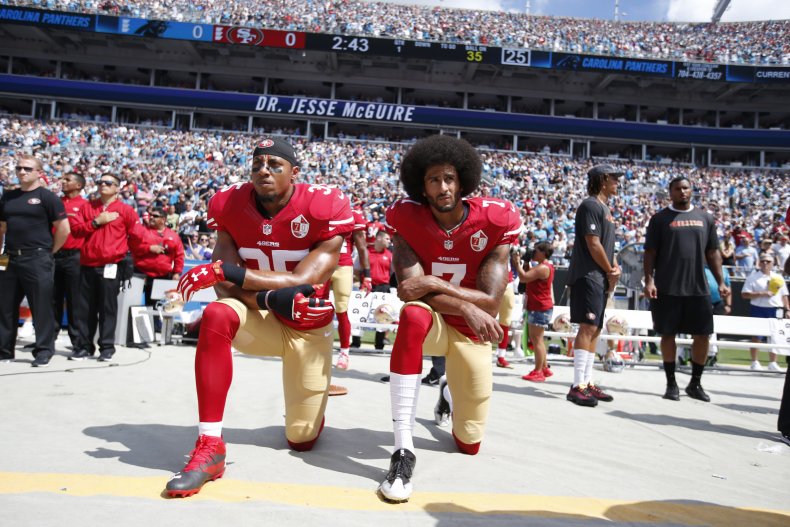 Rogan said: "Even lefties who are football fans, if he was throwing for Tampa Bay you'd be [...] pumped. Who cares who he's friends with? Because he's that good."
Fitzsimmons argued: "Not for Colin Kaepernick. There's an argument that he got driven out for his politics."
Rogan said: "So they stopped using him because of his protests?"
To which Fitzsimmons replied: "It's quantifiable to some degree."
While Rogan admitted he wasn't aware of how good a player Kaepernick was, Fitzsimmons said he was a "first-rate quarterback."
He added: "But if he was the best. If he was the LeBron James of quarterbacks... I bet he would have got away with it."