World Leaders React to Trump Getting COVID-19: 'Wishing My Friend a Quick Recovery'
The positive coronavirus tests of President Donald Trump and the first lady, Melania Trump, have prompted messages of support from a number of world leaders.
Indian Prime Minister, Narendra Modi, whom Trump visited earlier this year in a much-heralded trip, was quick to tweet his support. "Wishing my friend @POTUS @realDonaldTrump and @FLOTUS a quick recovery and good health," he wrote.
In neighboring Pakistan, Prime Minister Imran Khan also sent his good wishes, tweeting: "Wishing President Trump and First Lady Melania Trump speedy recovery from COVID-19."
In Europe, Poland's PM Andrzej Duda also tweeted his support for the first couple, with the message: "Our good wishes for speedy recovery to our Friends @realDonaldTrump and @FLOTUS. #Poland and #USA will get through the hardships and succeed in fighting #COVID19."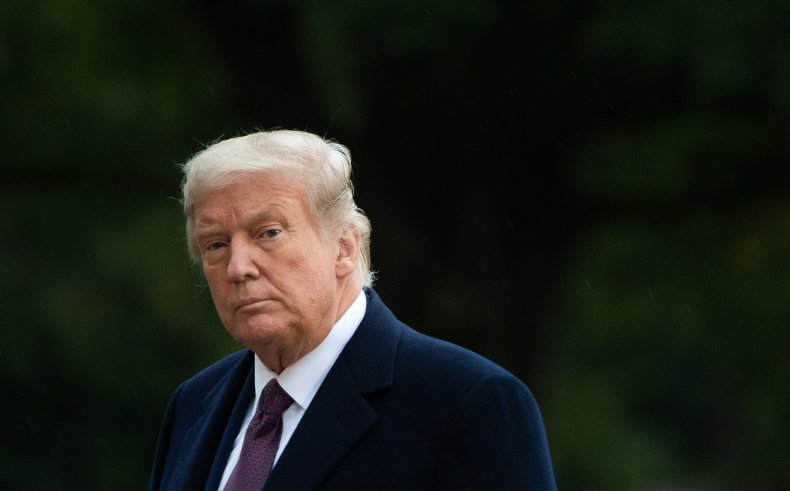 The president of the European Council, Charles Michel, shared Trump's tweet, adding the message: "Wishing @realDonaldTrump and @FLOTUS a speedy recovery. #COVIDー19 is a battle we all continue to fight. Everyday. No matter where we live."
South Korean President Moon Jae-in also sent his best wishes, according to KBS News, while Israeli Prime Minister Benjamin Netanyahu tweeted: "Like millions of Israelis, Sara and I are thinking of President Donald Trump and First Lady Melania Trump and wish our friends a full and speedy recovery."
British Prime Minister Boris Johnson, who himself went into intensive care earlier in the year when he contracted the coronavirus, tweeted: "My best wishes to President Trump and the First Lady. Hope they both have a speedy recovery from coronavirus."
German Chancellor Angela Merkel said in a statement via government spokesman Steffan Siebert: "I send all my best wishes to Donald and Melania Trump," calling on them to "get over the infection well and soon be completely healthy again."
Meanwhile, Russian President Vladimir Putin, whose relationship with Trump has been criticized and scrutinized by Democrats, issued a statement in which he said: "I am sure that your innate stamina, high spirits, and optimism will help you cope with this deadly virus."
The president of Egypt, Abdel Fattah el-Sisi, said according to Mobtada: "My sincere wishes for a speedy recovery for US President Donald Trump and the First Lady, and for them to quickly pass this stage to return in full health and wellness to continue leading the efforts of the United States that are able to work on combating this virus worldwide for the benefit of all humanity."
Taiwanese President Tsai Ing-wen, whose administration Trump has vociferously backed during increasing tensions with mainland China, also showed her support, sending her best wishes to the first couple via the island's foreign affairs ministry, according to presidential office spokesperson Zhang Dunhan.
In response to the tweet by Trump announcing the first couple's illness, the Taiwanese Kuomintang political party tweeted: "May good health envelop you and @Flotus, spurring a quick recovery. Let's make every effort TOGETHER to help mitigate the spread of #COVID-19 in the world. God bless everyone affected by this pandemic."
The editor-in-chief of China's government-backed newspaper, the Global Times, took a less sympathetic line, suggesting that Trump only had himself to blame for contracting the disease.
"President Trump and the first lady have paid the price for his gamble to play down the Covid-19," tweeted Hu Xijin.
"The news shows the severity of the US' pandemic situation. It will impose a negative impact on the image of Trump and the US, and may also negatively affect his re-election."
Meanwhile, the Welsh First Minister Mike Drakeford told Sky News he sends "all personal best wishes" to the president, but said Trump "always downplayed the virus" and "this is bound to make people in the United States wonder about the quality of the leadership they have been offered."
This story has been updated, and a new video added.