Trump's Divorce Lawyer Writing Book That Will Reflect Trump's 'True Character'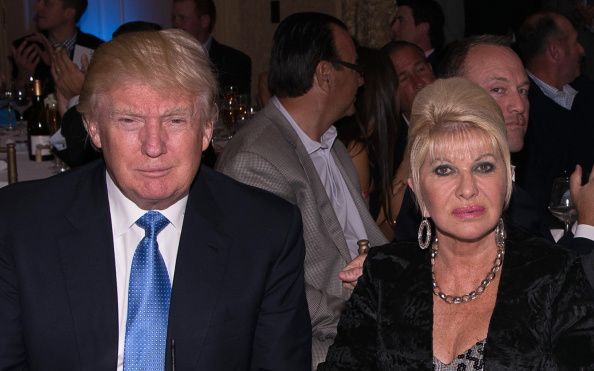 President Donald Trump's divorce lawyer announced he's penned a tell-all book that will include details from the commander in chief's two high-profile divorces.
Jay Goldberg, who's represented celebrities ranging from Robert F. Kennedy to the Rolling Stones, told Page Six the memoir will divulge "all the inside stories" of his most notable trials, making Trump's divorces to Ivana Trump and Marla Maples fair game.
"Trump gets a very bad rap," he said. "The book is going to reflect his true character."
Robin Davis, Goldberg's representative, told The Hill that the lawyer and Trump "were very close" and also worked together on many of Trump's real estate deals. Nothing in the book, she said, "would be contrary to a client's attorney privilege."
Goldberg is putting the publishing rights up for auction next week, Page Six reported.
Trump's first marriage to Ivana Trump collapsed in 1992 with a drawn-out legal battle following his highly publicized affair with Marla Maples. Ivana reportedly got $25 million and a $14 million Connecticut estate from the divorce settlement. His marriage to Maples ended in 1999—Maples said their relationship was "built on an illusion"—and she obtained $2 million from the settlement.
Trump's life and character was a focal point of Michael Wolff's book Fire and Fury: Inside the Trump White House, published earlier this month, which drew on more than 200 interviews to unveil the administration's inner workings. The book claimed, among other things, that Trump exhibited symptoms of deteriorating mental health, was "horrified" to win the presidency and has been a "chronically unfaithful husband" to his wife, Melania Trump.
The president quickly decried the book as "phony" and tweeted that he'd never spoken to Wolff. Trump attorney Charles Harder also unsuccessfully attempted to halt publication by issuing a cease and desist letter to Wolff and his publisher.