Donald Trump Forces Some Colleges to Cancel Diversity Programs, Others Stand Firm
Two U.S. colleges have suspended diversity training in the wake of an executive order signed by President Donald Trump banning federally-funded staff from providing classes that promote stereotyping based on gender or race.
The directive called for an end to "blame-focused" diversity training centered on the concept that some individuals are "oppressors" simply because of their race or sex.
The executive order, issued on September 22, also called for an end to the "pernicious and false belief that America is an irredeemably racist and sexist country; that some people, simply on account of their race or sex, are oppressors; and that racial and sexual identities are more important than our common status as human beings and Americans."
"Instructors and materials teaching that men and members of certain races, as well as our most venerable institutions, are inherently sexist and racist are appearing in workplace diversity trainings across the country," the order stated.
"Such ideas may be fashionable in the academy, but they have no place in programs and activities supported by federal taxpayer dollars."
It prompted the University of Iowa to announce that it was temporarily pausing training programs for a two-week period to determine whether the language or materials it used could be deemed in violation of the order.
The suspension affects harassment and discrimination training for university employees.
"Let us state unequivocally that diversity, equity, and inclusion remain as core values within our institution," Liz Tovar, the interim associate vice president for diversity, equity and inclusion, said in an open letter to staff and students.
John A. Logan College in Carterville, Illinois also announced it was suspending diversity training.
However, other colleges have vowed to challenge the order in an effort to continue with their diversity programs.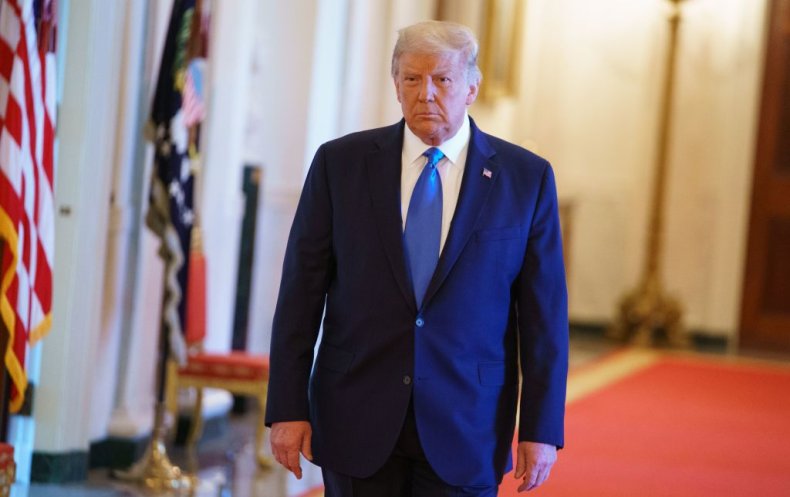 The University of Michigan's president, Mark S. Schlissel, said the school was "dismayed by an executive order that is a direct violation of our right to free speech and has the potential to undermine serious efforts to acknowledge and address long-standing racist practices that fail to account for disparate treatment of our citizens throughout our society.
"The university will continue to examine the implications of this order and speak out against it."
Commenting on the new order last month, Trump tweeted: "Americans should be taught to take PRIDE in our Great Country, and if you don't, there's nothing in it for you!"
He said the move was aimed at ending efforts to "indoctrinate government employees with divisive and harmful sex and race-based ideologies."
ReNika Moore, director of the ACLU's Racial Justice Program, spoke out against actions by the White House, which she said showed Trump was "trying to stop necessary, overdue trainings about race and gender in government."
She said: "To say racial and gender equity trainings cause racism and sexism, is like saying diagnosing and developing a treatment plan causes cancer."