Donald Trump Faces New Grand Jury as Manhattan DA Ramps Up Criminal Probe
As Manhattan District Attorney Cyrus Vance Jr. ramps up his probe into alleged criminal activities committed on behalf of Republican former President Donald Trump, New York prosecutors have convened a special grand jury that will consider the probe's evidence.
The grand jury will decide whether to issue an indictment of criminal charges against Trump on different matters. The matters include hush-money payments made on his behalf, as well as whether the Trump Organization misreported the value of its New York properties for financial gain. The organization may also have illegally compensated employees in ways meant to avoid taxes.
In February, the Supreme Court rejected Trump's attempt to block Vance from viewing eight years of his tax returns. Trump had previously made multiple legal attempts to keep his tax records hidden. It's unclear what, if anything, Vance has discovered from the tax returns.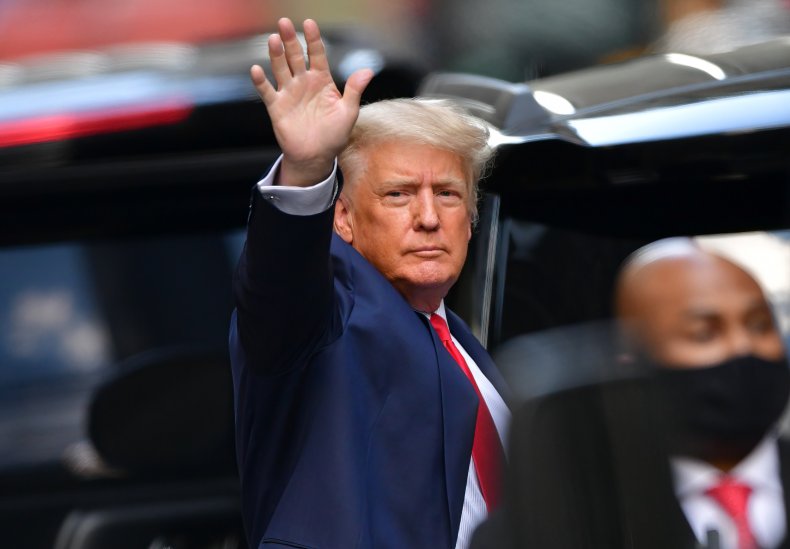 At the time, Trump called the Supreme Court's decision a "continuation of the greatest political Witch Hunt in the history of our country."
"The Supreme Court never should have let this 'fishing expedition' happen, but they did," Trump said in a statement at the time. "This is something which has never happened to a President before, it is all Democrat-inspired in a totally Democrat location, New York City and State, completely controlled and dominated by a heavily reported enemy of mine, Governor Andrew Cuomo."
Vance's criminal probe has been underway for over two years now. New York Attorney General Letitia James announced the existence of Vance's probe on May 18. James began conducting a civil investigation into Trump's business dealings in early 2019.
James' 2019 investigation, which is ongoing, began after Trump's former lawyer Michael Cohen testified to Congress that he had inflated the value of Trump's properties. Cohen said he did this in order to secure better bank loans for Trump. Cohen also said he undervalued Trump's properties to reduce Trump's tax bills.
Trump's sons Eric Trump and Donald Trump Jr. are involved in James' investigation since they run the Trump Organization. James deposed both Eric Trump and Trump Organization Chief Financial Officer Allen Weisselberg during her civil investigation.
Information collected in James' civil probe could be used in Vance's criminal investigation. The two probes may also issue separate charges based on similar allegations of wrongdoing.
Civil charges could require the Trumps to pay fines or make payments to affected parties. Criminal charges could result in fines or other judicial sentences, like prison time.
The former president is also facing a criminal investigation in Fulton County, Georgia, over his alleged attempts to overturn the state's 2020 election results.
Newsweek contacted Trump's office for comment.