Ted Cruz Rises to Second Place in New National Public Opinion Poll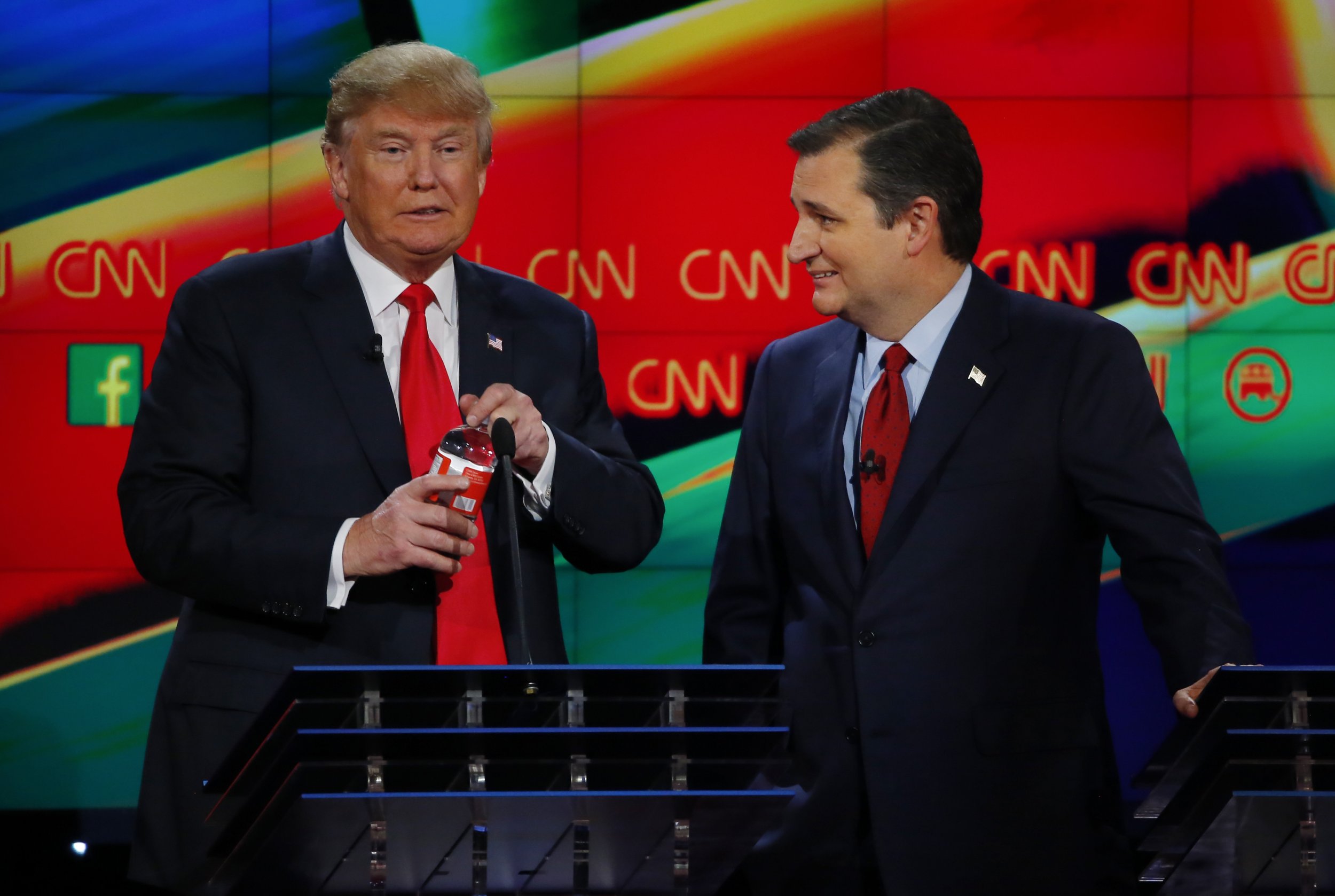 There's yet another Republican debate scheduled before February's Iowa caucuses, and the long run-up to the GOP presidential primaries is far from over. But if polls are any indication, Texas Senator Ted Cruz may have a real shot at winning the party's nomination once the dust from these debates has settled and actual voting begins.
In a Quinnipiac poll released Tuesday morning, Cruz is just 4 percentage points behind Donald Trump for the lead, sitting at 24 percent support nationwide. Both candidates are comfortably ahead of third-place Marco Rubio, at 12 percent.
It's about the closest anyone has gotten to unseating "the Donald" since retired pediatric neurosurgeon Ben Carson briefly rose to the top of the polls before collapsing under the weight of bad publicity stemming from his controversial statements—including a memorable, erroneous claim that the Egyptian pyramids were used to store grain. Carson, who has been in second place in several recent polls, fell to fourth in Tuesday's.
Democratic strategists are split over whether Cruz—who is unpopular among his fellow senators and viewed as a gadfly by the party's establishment—would be an ideal matchup for Hillary Clinton, the likely Democratic nominee. Cruz shares many of Trump's polarizing positions on issues like immigration and refugee resettlement, but he's more adept as an orator and may be able to pivot to the center in the general election.
About 50 percent of respondents in the new poll said they would be "embarrassed" by a Trump presidency. This statistic, soon to be widely discussed on cable news, captures Trump's polarizing effect: He consistently dominates public opinion surveys while simultaneously garnering high disapproval ratings.