'Just a Matter of Time' Before Donald Trump Fires FBI Director, Ex-Justice Department Official Warns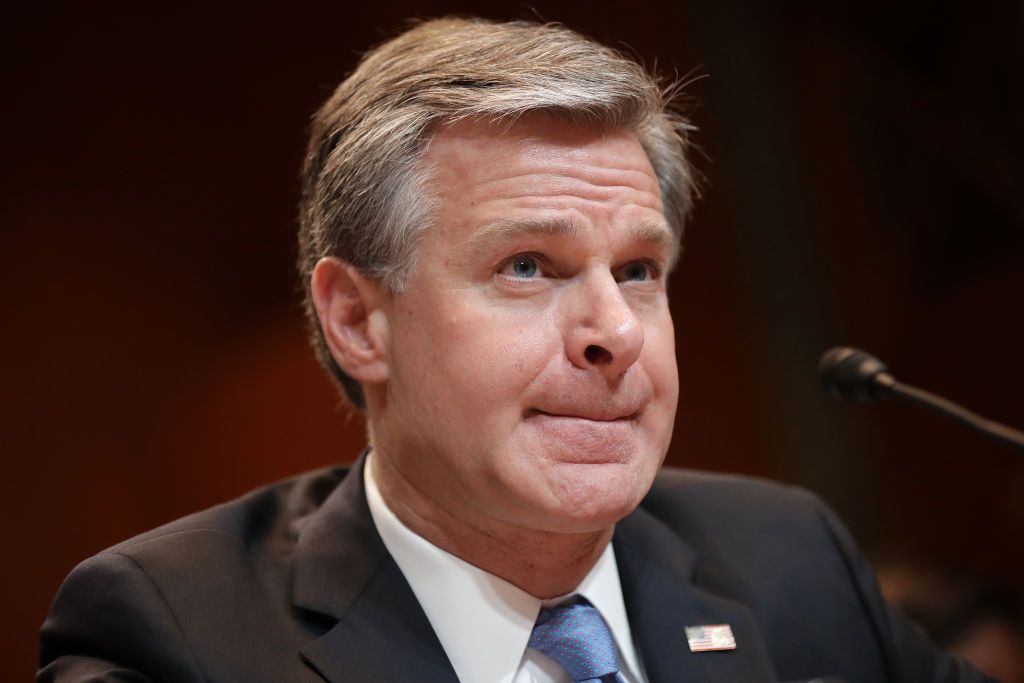 Former federal prosecutor Elliot Williams warned on Tuesday that President Donald Trump may soon choose to fire FBI Director Christopher Wray.
Williams, who served as a deputy assistant attorney general in President Barack Obama's administration, appeared on CNN on Tuesday to respond to Wray's comments in which he distanced himself from Attorney General William Barr's use of the term "spying" to characterize the investigation into Trump's 2016 presidential campaign.
"Well, that's not the term I would use," Wray said during a Senate Appropriations Subcommittee hearing on Tuesday, when he was questioned about Barr's use of the word "spying." He then said that he believed the FBI "is engaged in investigative activity and part of investigative activity includes surveillance activity of different shapes and sizes."
Pointing to previous officials removed by Trump, Williams said Wray would be next on the chopping block because of his remarks. "It's just a matter of time before he's out, too," the legal expert warned. "It seems that individuals in the Justice Department at the highest levels who seem to state the facts and the law as they exist seem to not do well, as we saw with Jeff Sessions and on down, the White House counsel as well," he pointed out.
The former deputy attorney general then took aim at Barr, arguing that he "ought to have known what he was saying when he used the word 'spying.'"
Barr first used the word "spying" to describe the FBI's surveillance of the Trump campaign during a congressional hearing last month. The remark drew strong criticism from Democrats, who argued he chose the term to bolster the image Trump has painted of himself, as the victim of a hostile investigation. But Barr defended the comment before the Senate Judiciary Committee last week.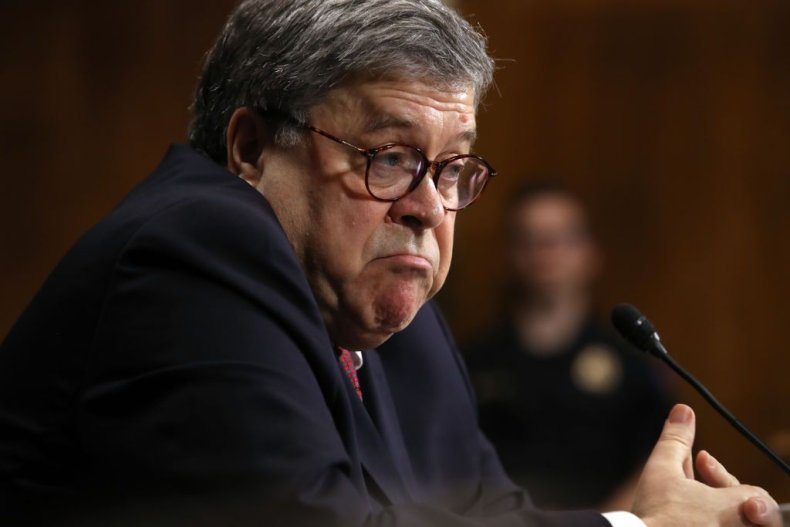 "I don't think the word spying has any pejorative connotation at all," he said at the hearing. "I think 'spying' is a good English word that in fact doesn't have synonyms because it is the broadest word incorporating really all forms of covert intelligence collection."
As Williams pointed out, numerous officials who have disagreed with Trump or publicly appeared at odds with the president have been pushed out by his administration. Trump's original attorney general, Jeff Sessions, drew the president's ire when he chose to recuse himself from the special counsel's investigation into Trump's campaign and Russian efforts to influence the U.S. election. He was forced out in November and eventually replaced by Barr. Former White House counsel Don McGahn also left the administration last year, having threatened to resign in the summer of 2017 after Trump ordered him to fire special counsel Robert Mueller, and then lie to the media about it.
Trump already has experience dispensing with the head of the FBI. Former FBI Director James Comey was fired in May 2017, with Trump later citing "the Russia thing" as one of his reasons behind his decision.