Donald Trump Flack Says Email Reveals Who Took Passports From Mar-a-Lago
A Donald Trump spokesman is doubling down on the former president's assertion that federal law enforcement seized his passports after an earlier report stated the Department of Justice (DOJ) said it did not have the sensitive documents.
Taylor Budowich, Trump's director of communications, on Monday posted to Twitter an email apparently from a top DOJ national security official saying that the passports had been seized by "filter agents" and would be returned. The tweet, which targeted CBS News reporting, followed a series of contentious exchanges over the FBI's search of Trump's Mar-a-Lago resort home in Florida.
Budowich's tweet was in response to CBS News' Norah O'Donnell tweeting that a DOJ official told the news outlet that "the FBI is NOT in possession of former President Trump's passports." The reporting contradicted a post Trump made earlier to his Truth Social network in which he said FBI agents had taken three of his passports, one of which had expired.
"We are also learning tonight that if any items not contained in the warrant were retrieved during the FBI search at Mar-a-Lago, they will be returned," O'Donnell said in a followup tweet.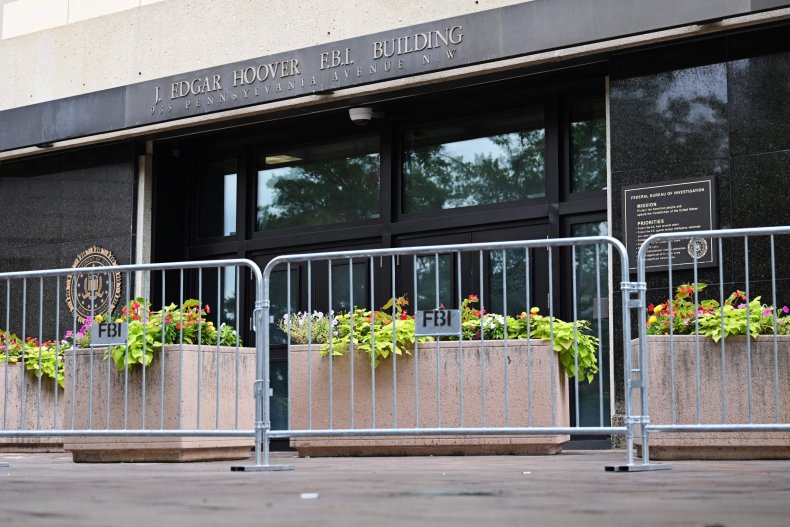 Budowich responded Monday with a redacted email from Jay Bratt, head of counterintelligence in the DOJ's national security division, saying that he learned the passports, two expired, had been seized by "filter agents" and would be ready for pickup later that day.
Filter agents or a "taint team" are prosecutors or law enforcement agents who review documents taken during a search to determine if any are protected by attorney-client privilege, according to an explainer by the Arnall Golden Gregory LLP law firm. These agents are responsible for ensuring evidence isn't excluded or prosecutors aren't disqualified because they were exposed to privileged information recovered in the search.
"This is how Fake News works, folks. Biden admin actively feeds half truths & lies that the media willingly amplifies—advancing a partisan narrative to attack Trump," Budowich wrote in his tweet.
It's not clear if the passports are back in Trump's possession.
The FBI took about 20 boxes of items when they carried out a search warrant on Trump's residence in Florida, which reportedly included highly confidential information.
The fallout from the search, which was approved by Attorney General Merrick Garland, has included Trump and his allies denouncing the probe as politically motivated, insisting that the former president had committed no wrongdoing.
CBS News declined to comment to Newsweek.
Newsweek has reached out to the DOJ for comment.