Two Biggest Takeaways From Trump Grand Jury Report
A special grand jury in Georgia released portions of its findings from a monthslong investigation into alleged efforts by former President Donald Trump and his allies to overturn the result of the 2020 election.
While an incomplete summary of the case, the nine-page document released Thursday offers a partial look at the evidence and circumstances jurors weighed in determining whether Fulton County District Attorney Fani Willis—who has led the investigation—has grounds to charge Trump and his campaign for attempting to coerce state election officials into "finding" a sufficient number of votes to deliver him a win in the crucial battleground state.
However, what they concluded is potentially devastating to Trump's defense.
The 24-member special grand jury unanimously voted that, after interviewing 75 witnesses and after reviewing reams of documents, the group could find no evidence existed to support Trump's claims of widespread irregularities in the race that could have impacted the result.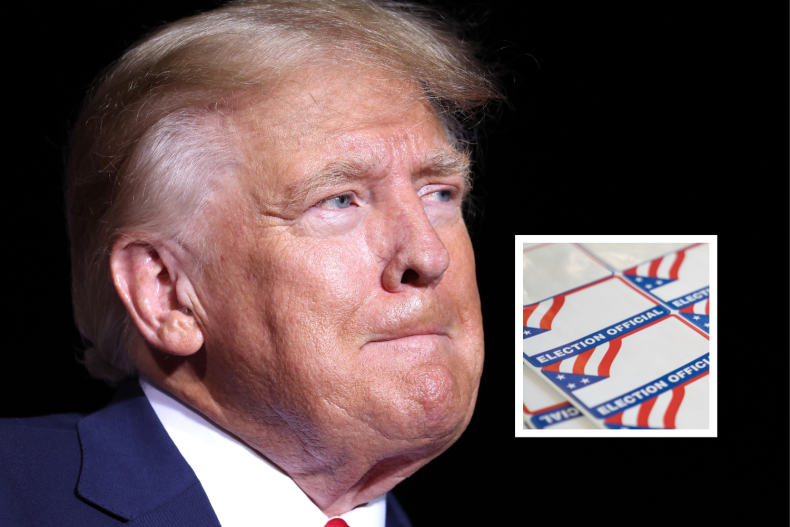 It also reported that a majority of its members believed that "one or more" witnesses who testified on Trump's behalf may have potentially committed perjury during the course of their investigation—a charge that carries a maximum 10-year prison term but could be used to leverage testimony for more serious charges—and recommended the district attorney's office seek to indict those people "where the evidence is compelling."
Thursday's report does not mean Trump or any of his allies will face charges. By definition, a special grand jury exists simply in an advisory role for the district attorney, after which the prosecutor's office decides for itself whether it has a case.
In this case, Willis has already indicated she fully intends to pursue any potential crimes the evidence supported. She has already hired an expert for her legal team specializing in conspiracy cases against Racketeering Influenced and Corrupt Organizations (RICO)—suggesting she could be contemplating charges extending beyond the perjury charges recommended by the special grand jury in its report.
At this point, however, it's still unclear against whom.
While Trump himself has a reputation as a habitual liar dating back to his heyday as a real estate developer, the report does not name names, with any potential crimes committed likely to remain under wraps unless Willis takes steps to pursue charges.
"With one exception, we know zip about the special grand jury's recommended charges and against whom," Lisa Rubin, a legal analyst for MSNBC's Rachel Maddow Show, tweeted in response to the report.
Trump's team is already downplaying the findings, reprising previous claims his call with Georgia Secretary of State Brad Raffensperger and the state's governor, Brian Kemp, were "perfect."
"The long-awaited important sections of the Georgia report, which do not even mention President Trump's name, have nothing to do with the President because President Trump did absolutely nothing wrong," his campaign told Newsweek in a statement. "The President participated in two perfect phone calls regarding election integrity in Georgia, which he is entitled to do."
"In fact, as President, it was President Trump's Constitutional duty to ensure election safety, security, and integrity," the campaign added. "Between the two calls, there were many officials and attorneys on the line, including the Secretary of State of Georgia, and no one objected, even slightly protested, or hung up. President Trump will always keep fighting for true and honest elections in America!"