Germany Hits Back at Donald Trump Over BMW Threat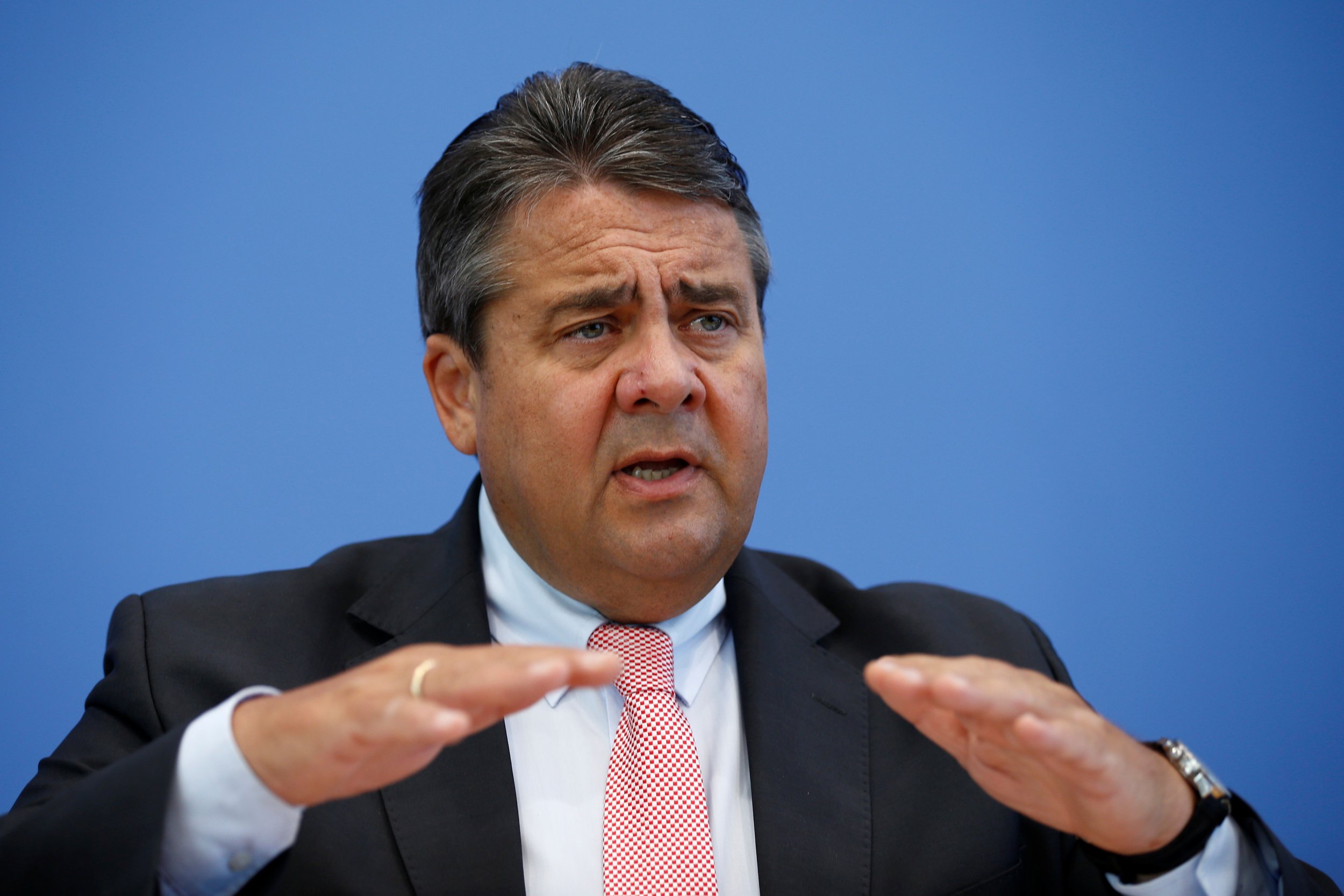 The German government has hit back at U.S. President-elect Donald Trump after he criticized its refugee policy and threatened its car industry.
In a joint interview with British newspaper The Times and German tabloid Bild published Sunday night, Trump said that if BMW, the German carmaker, wanted to build a plant in Mexico, it could expect a tax of 35 percent on the cars it sold to the U.S.
Elsewhere in the interview, Trump criticized Chancellor Angela Merkel. He said he respected the German leader, but described the liberal asylum policy she pursued over the summer of 2015 as "a very big mistake."
Speaking Monday in Berlin, Germany's deputy chancellor and economy minister Sigmar Gabriel said Trump's approach toward BMW was misguided.
"The U.S. car industry would have a bad awakening if all the supply parts that aren't being built in the U.S. were to suddenly come with a 35 percent tariff," Gabriel said, according to The Guardian, "I believe it would make the U.S. car industry weaker, worse and above all more expensive. I would wait and see what the Congress has to say about that, which is mostly full of people who want the opposite of Trump."
Gabriel also said many Western countries had a role to play in the refugee crisis. "There is a link between America's flawed interventionist policy, especially the Iraq war, and the refugee crisis," he said.
"That's why my advice would be that we shouldn't tell each other what we have done right or wrong, but that we look into establishing peace in that region and do everything to make sure people can find a home there again", he added.
Europe should start looking to stand up for itself in the wake of Trump's victory, Gabriel said. "On the one hand, Trump is an elected president. When he is in office, we will have to work with him and his government.
"On the other hand, you need to have enough self-confidence. This isn't about making ourselves submissive. We are not inferior to him, but we have something to bring to the table too."