Donald Trump Wanted Positive 'New York Times' Front Page Framed in Gold, According to Former White House Aide: Report
President Donald Trump was pleased with himself after the Republican tax bill passed last year. In fact, he was so pleased, he reported asked staff to have articles about it—including one on the front page of The New York Times—framed in gold and hung up to show off his perceived accomplishment.
The Daily Beast reported on a portion of the forthcoming book Team of Vipers written by Cliff Sims, a former senior White House aide in the Trump administration. The book outlines a vision of Trump who is "obsessed with his particular style of opulent presentation as he was with his actual legislative accomplishments," according to The Daily Beast.
Wrote The Daily Beast on Team of Vipers:
"When Congress approved the Republican tax bill in late 2017, the president was elated at a New York Times front page story on the achievement. 'We need to get this framed. Put it in a nice gold one,' he instructed staff. 'In fact, any good articles you see—on anything, not just the taxes, on anything—go ahead and get them framed and we'll put them here and there. People like that.'"
Trump has, in the past, shown a penchant for framing magazine covers and other media coverage that he likes. In fact, a number of his properties even displayed a fake 2009 cover of Time magazine, The Washington Post uncovered last year.
"Donald Trump: The 'Apprentice' is a television smash!" the fake headline on the cover read wit another adding, "TRUMP IS HITTING ON ALL FRONTS . . . EVEN TV!"
In response, the Post asked the Trump properties to stop displaying the fake covers.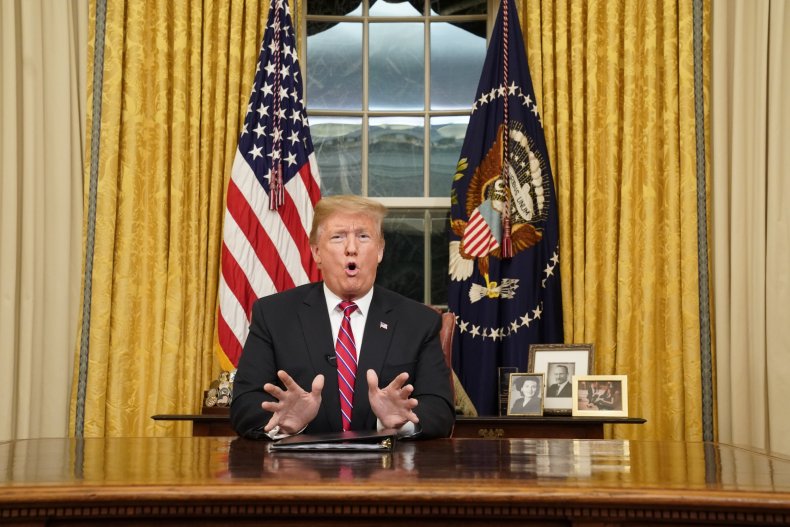 According to The Daily Beast, the book from Sims portrays the White House as "a group of amateurs and self-promoters, handed the keys to the federal government with little idea of how it functions and less interest in finding out."
It's slated to be released next week, amid an already difficult time for Trump. His approval rating is plunging downward amid the longest-ever U.S. government shutdown sparked by his demand for funding for his long-promised border wall.