Donald Trump Makes Absurd Claim That Illegal Voters Change Into Disguise in Their Car and That's Why Republicans Lose
Illegal voters, after having already cast their ballots, head to their cars and change outfits in order to vote again, according to President Donald Trump in an interview released Wednesday. The president also stressed what he believed to be the necessity for voter IDs in elections.
The president made his claims just over a week removed from major Republican losses in the House and in governor's races, with Democrats picking up 33 seats in the House and flipping control for the first time since 2010.
Trump pegged Republican losses to voter fraud, similar to his unfounded excuse for not winning the popular vote over Democrat Hillary Clinton in the 2016 election.
"The Republicans don't win and that's because of potentially illegal votes," Trump said in an interview with The Daily Caller, a conservative news and opinion site. "When people get in line that have absolutely no right to vote and they go around in circles. Sometimes they go to their car, put on a different hat, put on a different shirt, come in and vote again. Nobody takes anything. It's really a disgrace what's going on."
There is no evidence of widespread voter fraud in the United States.
Several reports have indicated the president was angry over losing the House to Democrats, and a week ago he even called out Republicans who lost their seats for not accepting his "embrace."
The president also reiterated previous false statements about voters requiring identification to purchase food, and thus should have the same requirement when voting.
"If you buy a box of cereal—you have a voter ID," Trump told the conservative news outlet. "They try to shame everybody by calling them racist, or calling them something, anything they can think of when you say you want voter ID. But voter ID is a very important thing."
Trump also called for the firing of Broward County Elections Supervisor Brenda Snipes, as she faced accusations of impropriety while the county continues to tally ballots.
Read more: People are calling out Republicans for this photo comparing House members-elect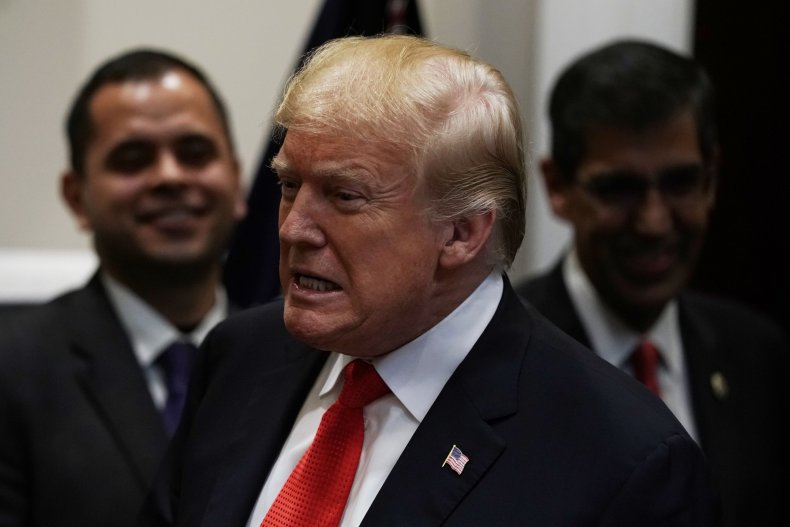 At a rally in August, Trump said Americans needed ID to buy "groceries," though White House press secretary Sarah Huckabee Sanders later said the president meant when buying alcohol.
The president's accusations were not new but came as Florida faced recounts for its Senate and governor's seat, and court battles in both Florida and Georgia over provisional ballots and others cast during last week's election.
Over the weekend, Trump asserted widespread voter fraud took place in Florida and said Democrats were "trying to STEAL two big elections," although he offered no proof.
Trump has often challenged election results that have not gone his way. His popular vote loss to Clinton led the president to claim that between three and five million people voted illegally and to form a voter fraud commission last year. It was disbanded and did not offer findings of voter fraud.
And even on the campaign trail, Trump stated he would only accept the 2016 election results if he prevailed over Clinton.