Trump Trolled By Democrat Over Immigration Rules That Let His Grandfather Move To The U.S.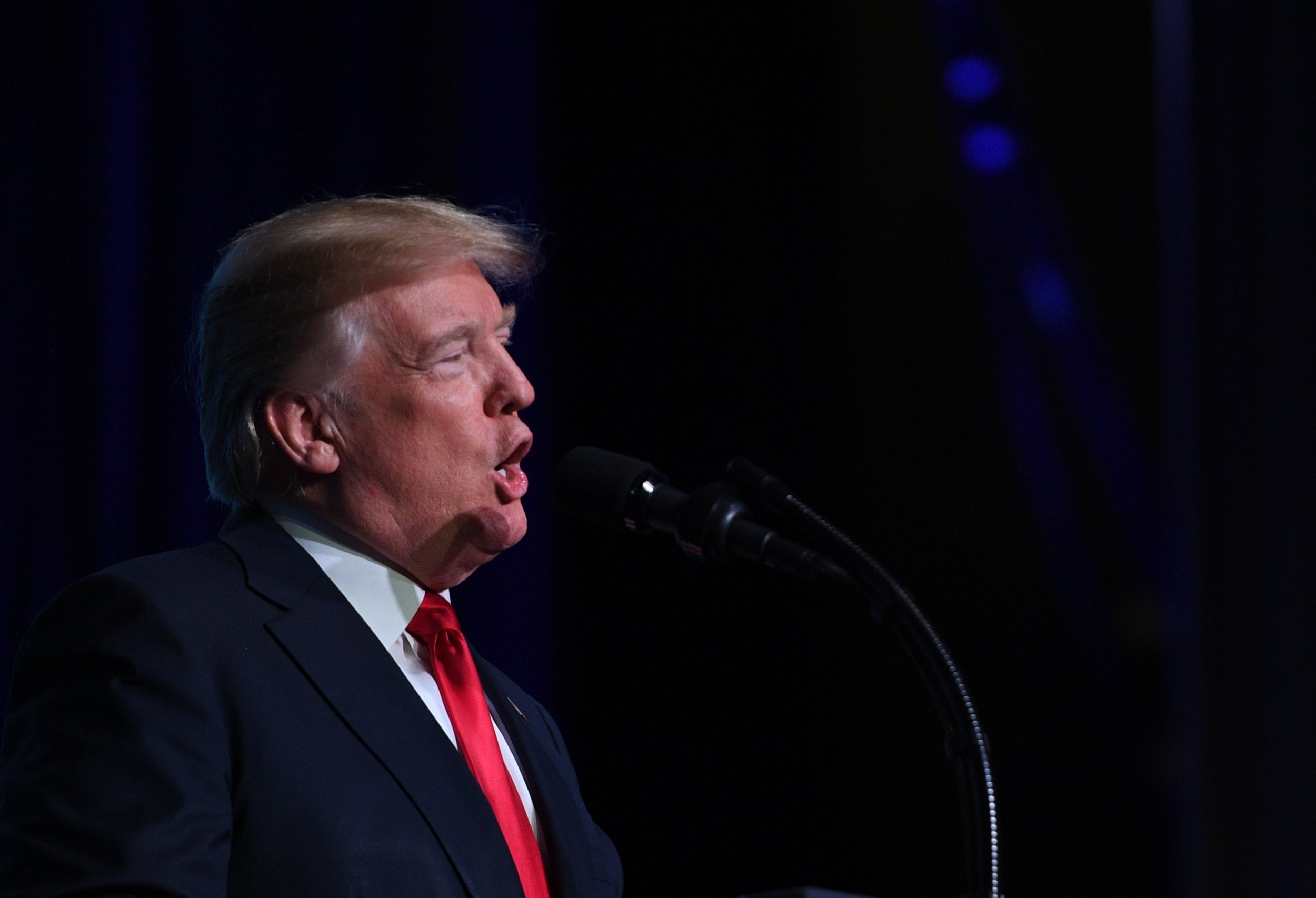 Donald Trump has been trolled over his "merit-based" immigration proposals by a Democrat lawmaker who suggested he would back whichever immigration criteria allowed the president's grandfather to enter the country.
Responding to Trump's suggestions that there should be an end to immigration lotteries and so-called "chain migration", Ted Lieu said he was behind such a system only if it was based on the same premise that allowed Trump's relatives into the U.S.
"Dear ‪@realDonaldTrump: Your grandfather came to America at the age of 16, did not speak English well, was poor, and started off as a barber," Lieu wrote.
"So yes, I will support a merit system based on the same criteria that allowed your grandfather to immigrate to America," he added.
In a series of tweets on Sunday, the president outlined his views on immigration, "lotteries" and stressed he wanted only certain people to be able to come into the country.
"I, as President, want people coming into our Country who are going to help us become strong and great again, people coming in through a system based on MERIT. No more Lotteries! ‪#AMERICA FIRST," Trump wrote, following reports he had questioned in a White House meeting why people from "shithole" countries were permitted to come to the U.S.
According to The Washington Post, alleging the president said: "Why are we having all these people from shithole countries come here?" while discussing Haiti, El Salvador and several African countries.
Discussing Haitians specifically, Trump reportedly said, "Why do we need more Haitians?" Trump said, according to people familiar with the meeting.
Trump himself has denied the claims, tweeting on Friday: "Never said anything derogatory about Haitians other than Haiti is, obviously, a very poor and troubled country. Never said 'take them out.' Made up by Dems. I have a wonderful relationship with Haitians. Probably should record future meetings - unfortunately, no trust!"