Trump Immigration Policy: From Separating Families to H-1B Visas, Here are His Restrictions So Far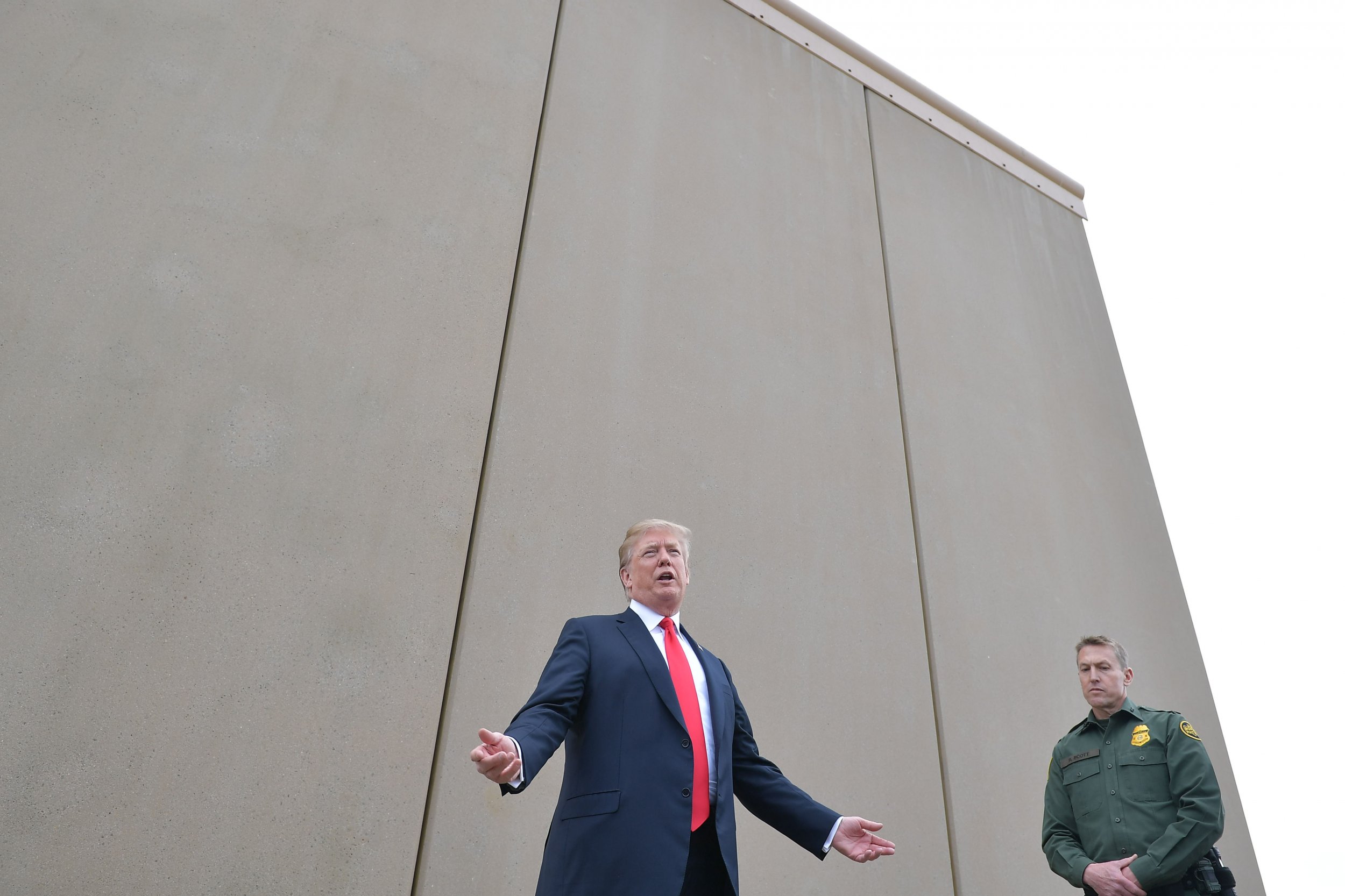 Donald Trump's insurgent campaign for the presidency began with heated rhetoric promising to be tough on immigration. In the near-18 months since entering the White House, he has largely kept his word to his most ardent supporters.
With the help of Attorney General Jeff Sessions, a number of controversial policies have been put in place that have drawn fierce criticism from Democrats and even some Republicans, not to mention immigrants and their advocates.
Related: H-1B Visa Program and Trump: How High-Skilled Immigrants Are Being Threatened by President's Administration
Here are chief restrictions the Trump administration has placed on immigration, starting with the most recent:
Asylum protections overturned
Sessions overturned asylum protections for many victims of domestic and gang violence in early June. His rule made it far more difficult for victims to gain protections: the government of their native country must be unwilling or unable to assist them, and the asylum seeker "must show that the government condoned the private actions or demonstrated an inability to protect the victims."
Sessions said his decision "restores sound principles of asylum and long-standing principles of immigration law."
Separating families at the border
While the Trump administration has not issued a formal policy stating that parents and their children caught at the border without documents must be separated, Sessions last month announced a policy dictating that adults found illegally crossing the border face criminal, rather than civil, prosecution. Accordingly, parents are detained and separated from their children, who are taken into custody by the government or sent to foster care.
The president has been further criticized for repeatedly and falsely pinning the responsibility for the policy on Democrats.
"Put pressure on the Democrats to end the horrible law that separates children from there parents once they cross the Border into the U.S. Catch and Release, Lottery and Chain must also go with it and we MUST continue building the WALL!" Trump tweeted on May 26. "DEMOCRATS ARE PROTECTING MS-13 THUGS."
After facing widespread criticism, President Trump signed an executive order to halt the separation of migrant families last week.
Phasing out Temporary Protected Status
The Trump administration announced the end of the Temporary Protected Status (TPS) program, granted to foreign nationals whose home countries suffer civil war or natural disaster, for 57,000 Hondurans in early May. Hondurans, who have resided and worked legally in the U.S. since receiving TPS after Hurricane Mitch hit in 1999, were given 18 months to exit the U.S.
It was just Trump's latest move to phase out the program. TPS has also been terminated for 195,000 El Salvadoreans, 46,000 Haitians, 8,950 Nepalis, 2,550 Nicaraguans and 1,040 Sudanese, according to USA Today. The program is still active for 5,800 Syrians, 1,000 Yemenis, 250 Somalians and 70 South Sudanese.
H-1B visa restrictions
The Trump administration has placed numerous restrictions on the popular H-1B visa program that grants temporary, non-immigrant work documents allowing highly skilled foreign workers to serve U.S. companies.
U.S. Citizenship and Immigration Services (USCIS) in February issued a policy memo that required applicants to submit "detailed statements of work or work orders" about any duties performed by an H-1B visa holder at a third-party site. The memo "strengthens protections to combat H-1B abuses."
Just a couple of months prior, Trump was reportedly considering a proposal that would bar H-1B visa extensions. Media outlets in India estimated that 500,000 to 750,000 Indian visa holders would be deported as a result. USCIS officials at the time did not rule out the proposal.
"The agency is considering a number of policy and regulatory changes to carry out the President's Buy American, Hire American Executive Order, including a thorough review of employment-based visa programs," USCIS spokesman Jonathan Withington stated.
Extended family visas
The number of visas granted to extended family members of legal immigrants during Trump's tenure dipped to the lowest level in more than 10 years. Specifically, approvals for the family-based visas in the first nine months of 2017 dropped from 530,000 to 406,000 during the same time period the previous year, according to a Reuters review of USCIS data.
In addition, Trump criticized so-called "chain migration" as a national security threat, claiming it allowed one immigrant "to bring in dozens of increasingly distant relations" with "no real selection criteria."
Rescinded Deferred Action for Childhood Arrivals (DACA)
Trump drew heat from liberals and some conservatives when he ordered the end of former President Barack Obama's DACA program that protected from deportation and granted them temporary permission to work in the U.S. The president dubbed it an "amnesty-first approach" and claimed there were "millions of Americans victimized by this unfair system."
At the time, Trump said he would begin to phase out the policy within six months, and called on Congress to come up with a legislative fix.
Border wall
One of the campaign promises Trump touted most, building a border wall along the frontier with Mexico, is moving along. Construction began in early June to replace an existing brown barrier in San Diego along the border with Mexico. Administration officials have called the new barriers part of Trump's border wall, though it does not look like the prototypes.
"Under this President's leadership, we have a renewed commitment to secure our border," Customs and Border Protection Acting Deputy Commissioner Ronald Vitiello said. "The new primary wall-project represents an important milestone in our work to secure the international border. Not only does it significantly upgrade our existing infrastructure in San Diego, it also marks the third concurrent wall project in the U.S. and reflects CBP's unwavering commitment to secure our borders and protect our nation."