Donald Trump Needs to Be Impeached to Stop Pardons of Criminals: New Impeachment Ad
After President Donald Trump's onetime campaign manager was convicted of eight felonies and his former lawyer pleaded guilty to eight charges last week, questions swirled around whether Trump would pardon his former confidants. A television advertisement the Need to Impeach campaign launched Tuesday encourages Americans to do their part to prevent that.
"No one is above the law, so we have to make sure this president doesn't use pardons to cover up crimes," Need to Impeach founder Tom Steyer says in the ad shot hours after Manafort's conviction and Cohen's plea.
"If you agree that a president should not be allowed to pardon himself or his associates, join us at NeedtoImpeach.com," Steyer, a major Democratic donor, continues. "The Washington establishment doesn't have the courage to act, but the American people can."
More than 5.6 million Americans have signed the campaign's petition urging Congress to begin impeachment proceedings against Trump, since the effort began in October 2017.
Need to Impeach lead strategist Kevin Mack said Trump could possibly issue presidential pardons because he "has been pushed into a corner and he's deteriorating."
"He has never been held accountable for his actions and, as the walls continue to close in on him, he will do everything he can, including abusing his pardon power, to hide the truth," Mack said in a statement.
"One pardon sends a signal to all of his accomplices. This would create a constitutional crisis," Mack concluded, "And we wanted to draw another red line."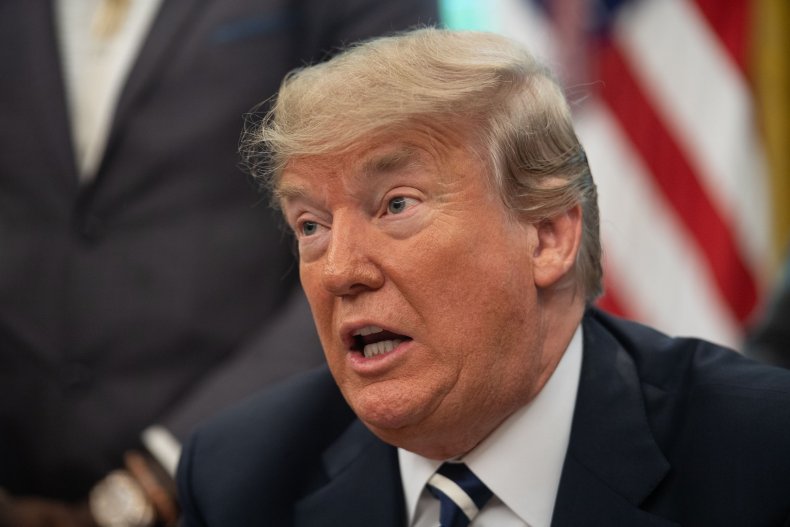 While the president is granted pardon power for federal crimes, Cohen's lawyer Lanny Davis last week said his client would not accept a pardon from Trump.
"I know that Mr. Cohen would never accept a pardon from a man that he considers to be both corrupt and a dangerous person in the Oval Office," Davis said.
"He has flatly authorized me to say under no circumstances would he accept a pardon from Mr. Trump, who uses the pardon power in a way that no president in American history has ever used a pardon to relieve people of guilt who committed crimes, who are political cronies of his," Davis continued.
Trump slammed Cohen for pleading guilty and directly implicating him in the campaign finance violations. In contrast, he praised Manafort and said he felt sorry for his former campaign manager, fueling further speculation that a pardon could be on the cards.
The Need to Impeach campaign spent more than $1 million on its latest ad airing nationwide.
"How much more does Congress need to see?" Steyer says in the ad. "Donald Trump has now been implicated in two felony crimes."