Donald Trump Says if He Got Impeached 'Everybody Would Be Very Poor'
President Donald Trump says that if he were to ever be impeached that there would be serious financial repercussions for the American people.
"If I ever got impeached, I think the market would crash," Trump said in a Fox & Friends interview that aired Thursday. "I think everybody would be very poor, because, without this thinking, you would see, you would see numbers that you wouldn't believe in reverse."
The comment came as impeachment calls begin to increase after two of the president's former top confidants were deemed guilty of federal crimes. On Tuesday, Trump's former "fixer" and former personal attorney Michael Cohen pleaded guilty to campaign finance violations, and claimed that he made hush-money payments to two women at the "direction of a candidate for federal office."
That same day, Trump's ex-campaign chairman Paul Manafort was found guilty by a grand jury on eight charges, including tax fraud, bank fraud and hiding a foreign bank account. Manafort was the first person to be brought to trial as a result of Robert Mueller's special counsel investigation into Russian election meddling, an investigation Trump has repeatedly slammed as nothing more than a "witch hunt."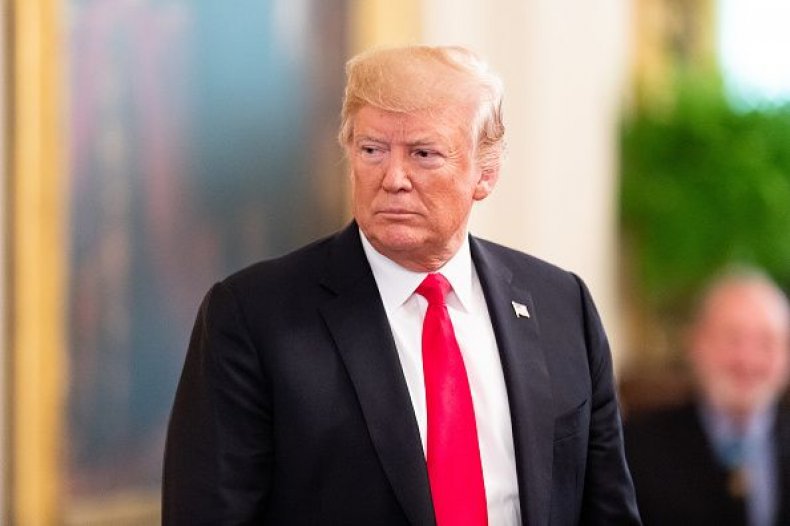 The Trump administration has seen some of the lowest unemployment rates in decades and employers have continued to add more jobs. Trump thought that the numbers were so good that in June he tweeted about the jobs report before it was officially released in a departure from federal protocol.
The president has repeatedly boasted about his role in the economy, tweeting that in many ways it is the "greatest economy in history."
Trump continued slamming impeachment rumors on Thursday's segment, telling co-host Ainsley Earhardt that he doesn't "know how you can impeach somebody who's done a great job."
Impeachment calls have been coming since Cohen's implication of Trump in paying off two women who claimed to have had affairs with the billionaire real estate mogul. High-ranking Democrats in Congress, though, haven't necessarily jumped on board.
House Minority Leader Nancy Pelosi and Senate Minority Leader Chuck Schumer have both said that impeachment talk is a distraction leading into the upcoming midterm elections. But Schumer has warned the president not to talk about potential presidential pardons for Manafort or Cohen.