Republican Party Official Quits in Disgust Over Trump's Impeachment Trial, Says Local GOP Is 'Propaganda Shill' for President
A Republican Party official in Indiana says he has quit the GOP because the impeachment process showed the party he supported for decades has become "cultish" in its backing of President Donald Trump.
Ed Adams resigned from his position as a local precinct committeeman for the 18-02 precinct in the Irvington neighborhood of Marion County.
According to his resignation letter, seen by IndyStar, he felt that the vote by all the Republican Senators—apart from Mitt Romney (Utah) and Susan Collins (Maine)—not to call witnesses to Trump's trial, was a step he could not accept.
According to the IndyStar, his letter read: "For the life of me I don't understand why people don't want the truth. American people deserve the truth—and why are you enabling the hiding of truth? It has become the party of Donald Trump with cultish enthusiasm."
The Senate vote not to allow witnesses to give evidence on charges that Trump used his influence to pressure Ukraine into investigating his political rival Joe Biden is expected to hasten his acquittal on Wednesday.
The Republicans senators criticised the trial as a partisan process that was politically motivated. But Adams, who has been an enthusiastic Republican for decades, casting his first presidential vote in 1984 for Ronald Reagan, appeared to disagree.
He said that he was not just unhappy with the party nationally, but also felt that the local GOP party had become a "propaganda shill" for Trump.
"It's a Democratic county now and so it gets harder to get people enthused and involved and that's expected but they just gave up," he said. "And when you give up, what do you expect? Yeah, you're going to lose, and you're going to lose big. After watching the impeachment process transpire, it has become patently obvious that nothing remains of the party I knew and faithfully served.
"I am a Republican at heart with the party of Lincoln and Reagan—that's my party. What we have today is the party of Donald Trump, and that is not my party," he added.
Marion County GOP Chairwoman Cindy Kirchhoffer said she hoped Adams would reconsider, telling the IndyStar: "We're doing great things here in Marion County—well not just in Marion County, in the state."
Referring to his unhappiness with the GOP, she added, "It comes from national politics. And it just really doesn't feel like that at the local level, but people are so caught up in the state of our nation."
In a statement to Newsweek, she said: "I am grateful for Mr. Adams' service. I'm looking forward to leading Marion County Republicans in defending our seats in the General Assembly and delivering for Governor Holcomb in 2020."
Meanwhile, Trump will make his fourth State of the Union address on Tuesday evening before a joint session of Congress.
It is not known whether the president will raise the issue of impeachment, with a senior administration official telling reporters he is likely to emphasize the strength of the U.S. economy and military, NPR reported.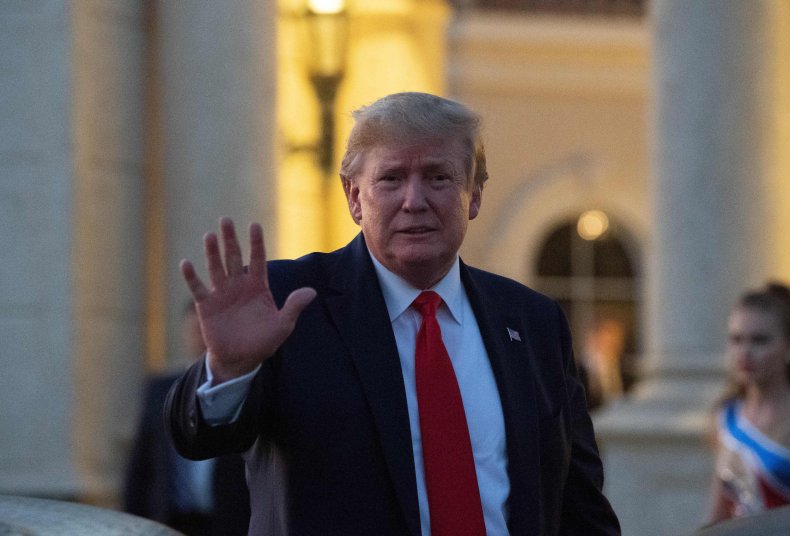 This story has been updated to include a statement from Marion County Republican Party chairwoman, Cindy Kirchhoffer.