#ImpeachmentTrialSham Trends as Senators Fail to Call Witnesses Against Trump
After the Senate voted on Friday against allowing new evidence to be presented in President Donald Trump's impeachment trial, people took to social media to express their discontent.
The hashtag #ImpeachmentTrialSham was attached to messages which expressed anger from those unhappy with the 51-49 vote in the Senate against allowing witnesses and documents to be subpoenaed.
The Democrats wanted the new evidence to bolster their case that Trump had abused his power in pressuring Ukraine to investigate his political rivals and hoped four swing Republicans would back them. In the end, they only got the support of Sens. Mitt Romney (Utah) and Susan Collins (Maine).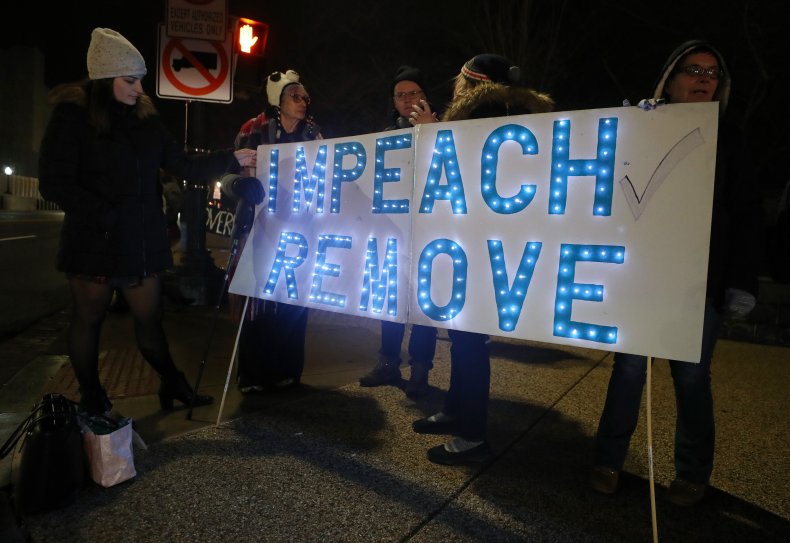 In the early hours of Saturday morning, #ImpeachmentTrialSham was trending according to tracker Trends 24, as the news sunk in.
Monica Lewinsky, who was at the center of the impeachment hearing against Bill Clinton, tweeted: "Gee, too bad I had to give that videoed witness testimony for the senate trial in the Clinton impeachment. (I mean, talk about unflattering lighting and having a bad hair day.)"
Healthcare advocate Peter Morley tweeted to his 77,000 followers: "A day that will go down in infamy. We will NEVER forget."
Cable television host and MSNBC correspondent Joy Reid tweeted: "Senators wanting written records explaining their votes put in the record sounds like folks are less than proud of what they're doing and are anticipating what voters & history will say. Just a thought."
Palestinian-American activist Linda Sarsour tweeted to her 312,000 followers: "I am old enough to remember when some Democratic Senators got up and applauded Donald Trump during the State of the Union—that was after horrific executive orders targeting Muslims, immigrant youth, & LGBTQ folks. After this #ImpeachmentTrialSham, you are either with us or not."
Actor Alyssa Milano tweeted to her 3.6 million followers: "Quick congratulations to the @GOP for successfully covering up Trump's impeachable offenses and setting a dangerous precedent. And also, congrats for going *against* the 75% of the American people you pretend to represent and care about."
Anna Galland, formerly of the lobby group MoveOn, tweeted to her 13,000 followers that the Republican party "has shown its contempt for the constitution," adding that it was a "dark week for liberty & democracy."
Trump is the third U.S. president to face impeachment and is likely to be acquitted on Wednesday when the Senate votes on the two articles of impeachment that Trump faces.
In a statement after the vote, Kentucky Senator Mitch McConnell, said: "There is no need for the Senate to re-open the investigation which the House Democratic majority chose to conclude and which the Managers themselves continue to describe as 'overwhelming' and 'beyond any doubt.'"
Correction 2/1/2020, 06:50 a.m. ET: This article was updated to correct the spelling of Monica Lewinsky.