Donald Trump's Inauguration Boycott Welcomed by Republicans and Democrats
Donald Trump's boycott of president-elect Joe Biden's inauguration is backed by both Democrats and Republicans alike after the outgoing president announced he will not be there on January 20 in one of his final Twitter posts before his ban.
Trump, in the period between his account being frozen and being banned, said he would buck tradition by not being present at the ceremony. This came shortly after the recent violence in Washington, D.C., where his supporters stormed the U.S. Capitol. Five people died amid the chaos.
In a poll conducted January 11 by YouGov, most respondents said they support him choosing not to be present on January 20. More than half overall supported this, 45 percent strongly and 12 percent somewhat.
Broken down by political persuasion, 70 percent of Republicans supported the decision—54 percent strongly and 16 percent somewhat. Fifty-seven percent of Democrats did, 46 percent strongly and 11 percent somewhat. Democrats were the most likely to strongly oppose the decision, with 21 percent feeling that way.
YouGov posed the question to 18,985 U.S. adults.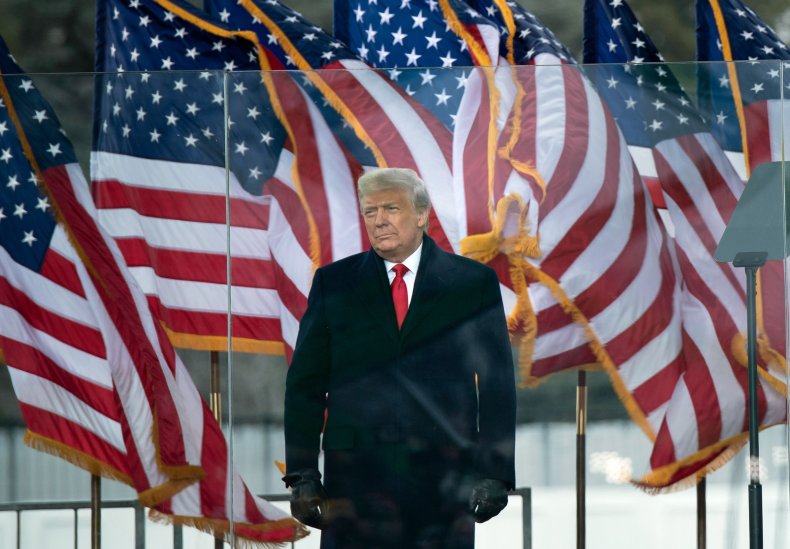 Trump wrote on Twitter on Friday: "To all of those who have asked, I will not be going to the Inauguration on January 20th."
Andrew Johnson was the last president to do this. In 1869, he declined to attend the inauguration of Ulysses S. Grant.
Newsweek has contacted the White House and the Biden transition team for comment on his decision not to attend.
Trump's announcement came amid a growing backlash against him following the situation that unfolded in Washington, D.C. on January 6. He has since condemned the violence, though remains under scrutiny for his actions leading up to the Capitol being breached.
Calls have mounted for him to be stripped of his presidential powers prematurely through the 25th Amendment, while there is also a push for his impeachment for the second time.
The Associated Press has reported that Biden's inauguration theme will be "America United."
This "reflects the beginning of a new national journey that restores the soul of America, brings the country together, and creates a path to a brighter future," said a statement from the Presidential Inauguration Committee shared with The Associated Press.
It also reported that after being inaugurated Biden and Vice President-elect Kamala Harris will lay a wreath at the Tomb of the Unknown Soldier in Arlington National Cemetery. They will be joined by former presidents Barack Obama, George W. Bush and Bill Clinton, as well as their spouses.
With the criticism of Trump, the below graphic from Statista highlights polling showing most Americans are open to removing Trump from office prematurely.