Democrats Are Investigating Donald Trump to Distract From Baby-killing Agenda, Sarah Sanders Says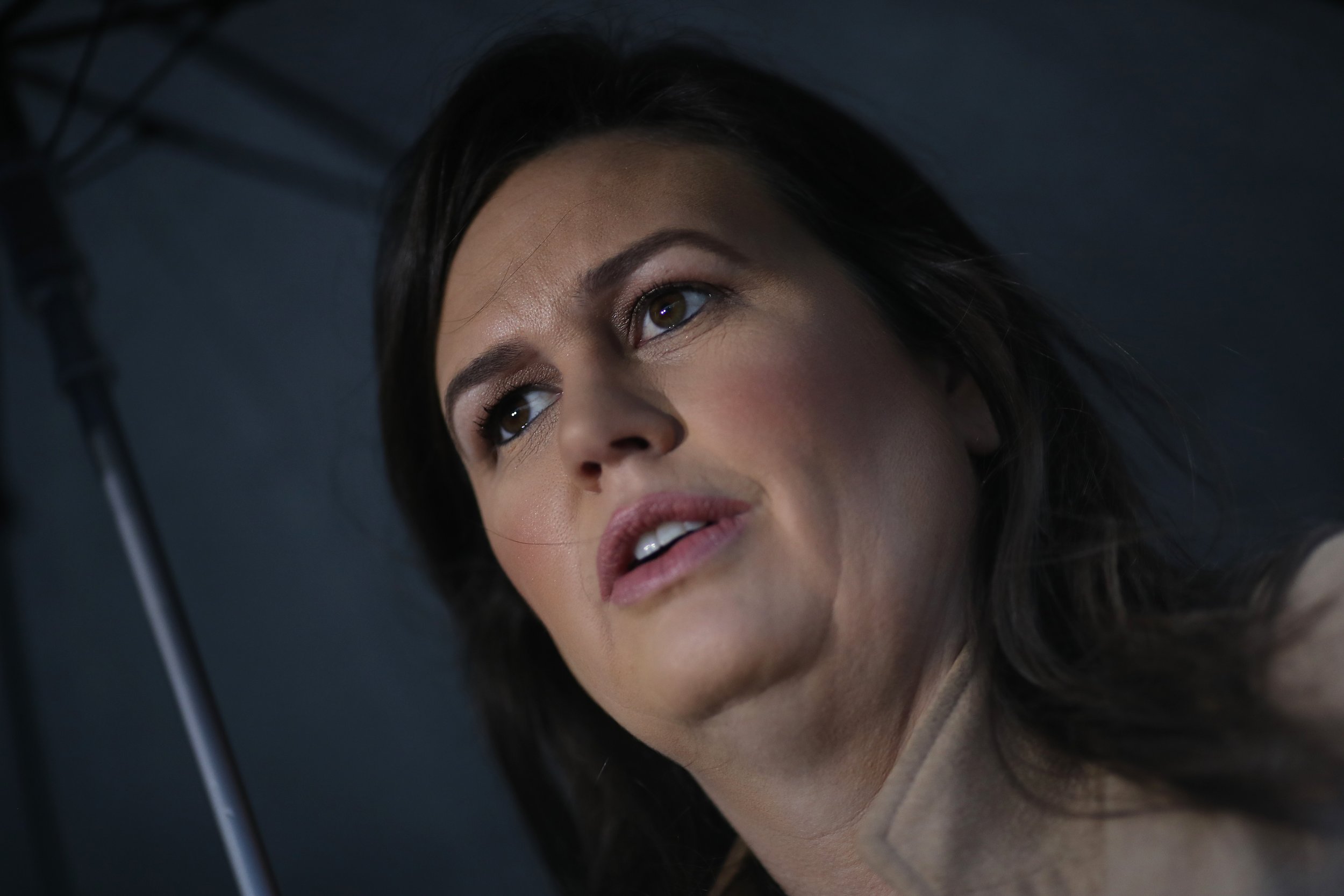 White House press secretary Sarah Sanders claimed that the ongoing Democratic investigation of President Donald Trump was merely a way to distract the American people from the Democrat's "radical agenda."
On Monday, Sanders called the new House investigations into the Trump campaign, administration, the president's inner circle and his private business dealings—announced by House Judiciary Committee Chairman Jerrold Nadler—as "disgraceful and abusive" and based on "tired, false allegations," the BBC reported.
"Chairman Nadler and his fellow Democrats have embarked on this fishing expedition because they are terrified that their two-year false narrative of 'Russia collusion' is crumbling," the press secretary added.
Sanders then suggested the Democrats were simply trying to "distract from their radical agenda," which she claimed included "making America a socialist country, killing babies after they're born, and pushing a 'green new deal' that would destroy jobs and bankrupt America."
The press secretary did not offer any evidence that the agenda exists in the way she described it. The infanticide allegation in particular appeared to be building on Trump's misunderstanding, or misrepresentation, of "late-term abortion," which he claimed involved "executing" a baby after birth.
Late abortions usually refer to terminations that take place between the 21st and 24th week of pregnancy, reported to The Washington Post. Medical professionals generally avoid the "late-term" terminology, arguing it is imprecise and misleading. They have warned that the phrasing could lead to the belief that abortions regularly take place when a woman has already reached or passed a full-term pregnancy in the 37th week of pregnancy.
The 1973 Roe v. Wade Supreme Court decision that legalized abortion in the United States ruled that termination should be allowed only until the point at which a fetus can survive outside the womb. This "viability" point is generally considered to be at around the 24th week of pregnancy, The New York Times reported. A small number of abortions occur later in a pregnancy, when a fetus is nonviabile or when there is a threat to the mother's life, Politifact noted.
Only1.3 percent of abortions in the U.S. currently occur after 21 weeks, according to the Centers for Disease Control and Prevention.
Trump's 2020 campaign issued a separate statement describing the Democratic investigations as a "desperate witch hunt."
The campaign's National Press Secretary Kayleigh McEnany added the action was a "dramatic overreach by House Democrats, who cannot control their zeal to overturn President Trump's lawful and legitimate election by any means and process necessary.
"They will stop at nothing, including destroying the lives and reputations of many innocent Americans who only have sought to serve their country honorably but who hold different political views than their own," McEnany continued.
"This is abuse of power in the extreme and a reckless use of the solemn authority granted to Congress by the people of this nation. These desperate Democrats know they cannot beat President in 2020, so instead they have embarked on a disgraceful witch hunt with one singular aim: topple the will of the American people and seize the power that they have zero chance at winning legitimately."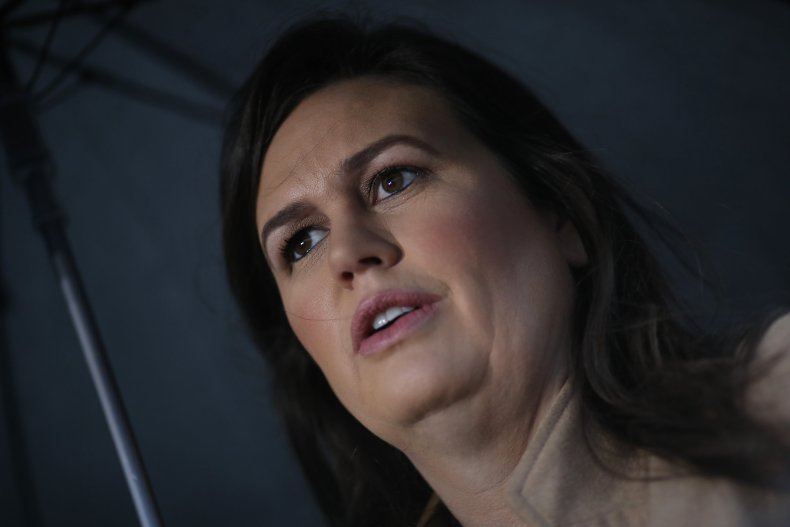 Democrats Are Investigating Donald Trump to Distract From Baby-killing Agenda, Sarah Sanders Says | U.S.