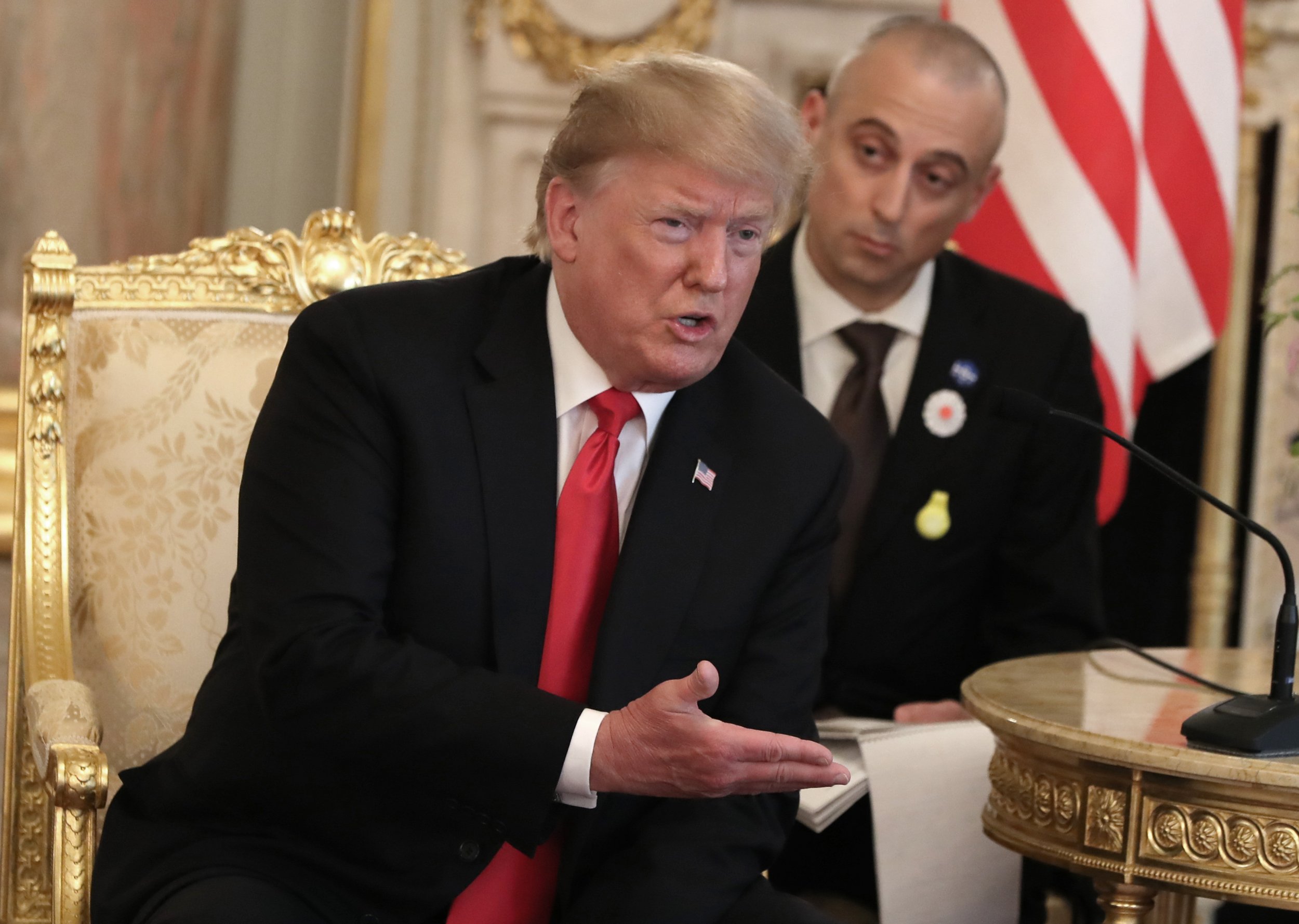 President Donald Trump has said the U.S. is not seeking regime change in Iran, despite several weeks of tension with Tehran and the deployment of additional military resources to the region.
Speaking in Japan on Monday, Trump struck a conciliatory tone on Iran, The Hill reported. The president suggested that rather than a military conflict, the White House wanted to get leaders in Tehran back around the negotiating table and help the country achieve its full potential.
Trump took a hard line on Iran throughout his presidential campaign and first two years in office. A vociferous critic of the 2015 Joint Comprehensive Plan of Action (JCPOA)—colloquially known as the Iran nuclear deal—Trump withdrew the U.S. from the landmark agreement last year.
Now the administration wants to force Iran back to the negotiating table, where U.S. officials hope the regime will agree to a more restrictive deal. This could include limits on Tehran's ballistic missile program and regional influence, though Iran has said neither are up for discussion. The graphic below, provided by Statista, sheds some light on the range and capabilities of Tehran's missiles.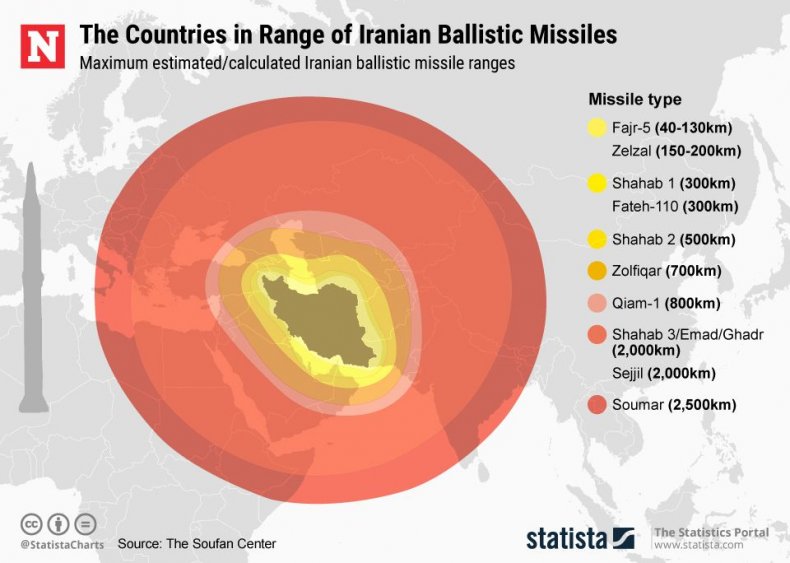 Economic and diplomatic sanctions are the backbone of Trump's "maximum pressure" strategy, but tensions increased this month when the U.S. sent an aircraft carrier strike group, B-52 bombers and a Patriot missile battery to the region citing an imminent threat from either Iranian forces or the country's proxies. Last week, the president also announced that some 1,500 troops would be sent to the region to counter Iranian influence.
Trump has been characteristically unpredictable in his public comments, bouncing between downplaying the chance of war and threatening the "official end" of Iran. In private, he is reportedly pushing for a diplomatic end to the standoff, despite the efforts of more hawkish aides like National Security Adviser John Bolton.
Speaking Monday during his four-day state visit to Japan, Trump said his focus was reaching an agreement with Tehran. "I'm not looking to hurt Iran at all," he told reporters, according to The Hill. "I'm looking to have Iran say, 'no nuclear weapons,'" the president explained.
Despite the war of words raging between Washington and Tehran, the president is confident of success. "I think we'll make a deal," Trump told the press conference. "I think Iran, again I think Iran has tremendous economic potential. and I look forward to letting them get back to the stage where they can show that."
"These are great people," he continued. "It has a chance to be a great country, with the same leadership. We're not looking for regime change. I just want to make that clear. We're looking for no nuclear weapons."
Trump added that "nobody wants to see terrible things happen," according to Al Jazeera.