Donald Trump Gaslights Reporters Telling Them His Anti-Semitic Comments are All 'In Your Head'
President Donald Trump has had a very interesting day.
He began his morning by tweeting a quote by noted conspiracy theorist and conservative radio host, Wayne Allyn Root, in which he was called the "best President for Israel in the history of the world," and which claimed that "the Jewish people in Israel love him like he's the King of Israel. They love him like he is the second coming of God... But American Jews don't know him or like him. They don't even know what they're doing or saying anymore. It makes no sense!"
By the afternoon, the president doubled down on his second coming comments, telling reporters that when it comes to trade relations with China, "I am the chosen one."
Perhaps by the evening, he'll be walking on water and then turning it into wine (American wine, of course).
The comments about being the Messiah follow the president's remarks yesterday about Jewish people which implied that they had dual loyalty to the United States and Israel. "If you want to vote Democrat you are being very disloyal to Jewish people and Israel," he said before calling the nearly 80 percent of Jewish Americans who voted for Democrats in the 2018 midterm elections "stupid."
"Let's be clear: What the president said was anti-Semitic," wrote Anti-Defamation League CEO Jonathan Greenblatt. "The charge of disloyalty or dual loyalty has been used against Jews for centuries. Almost a year after the Pittsburgh shooting, as anti-Semitism continues to rise, it's bewildering that we still need to have this conversation."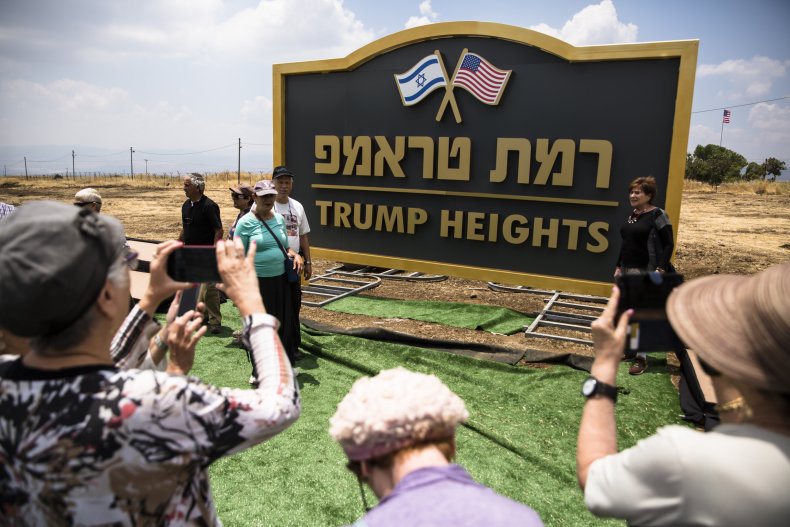 On Wednesday, Senate Minority Leader Chuck Schumer tweeted about Trump. "When he uses a trope that's been used against the Jewish people for centuries with dire consequences, he is encouraging — wittingly or unwittingly — anti-Semites throughout the country and world," adding that he's had "enough."
Democratic Representative Ted Deutch of Florida said on CNN that the president was "creating an environment in which anti-Semitism can flourish" and called on both Democrats and Republicans to condem the remarks.
But some conservative Jewish groups defended the president despite his comments. The Republican Jewish Coalition, who backed the president in 2016, tweeted Tuesday that "Trump is right, it shows a great deal of disloyalty to oneself to defend a party that protects/emboldens people that hate you for your religion."
During a press gaggle on the White House lawn Wednesday afternoon, Trump told reporters that his comments were "only anti-Semitic in your head."