Donald Trump Calls Ivanka 'Baby' in Official Meetings—Report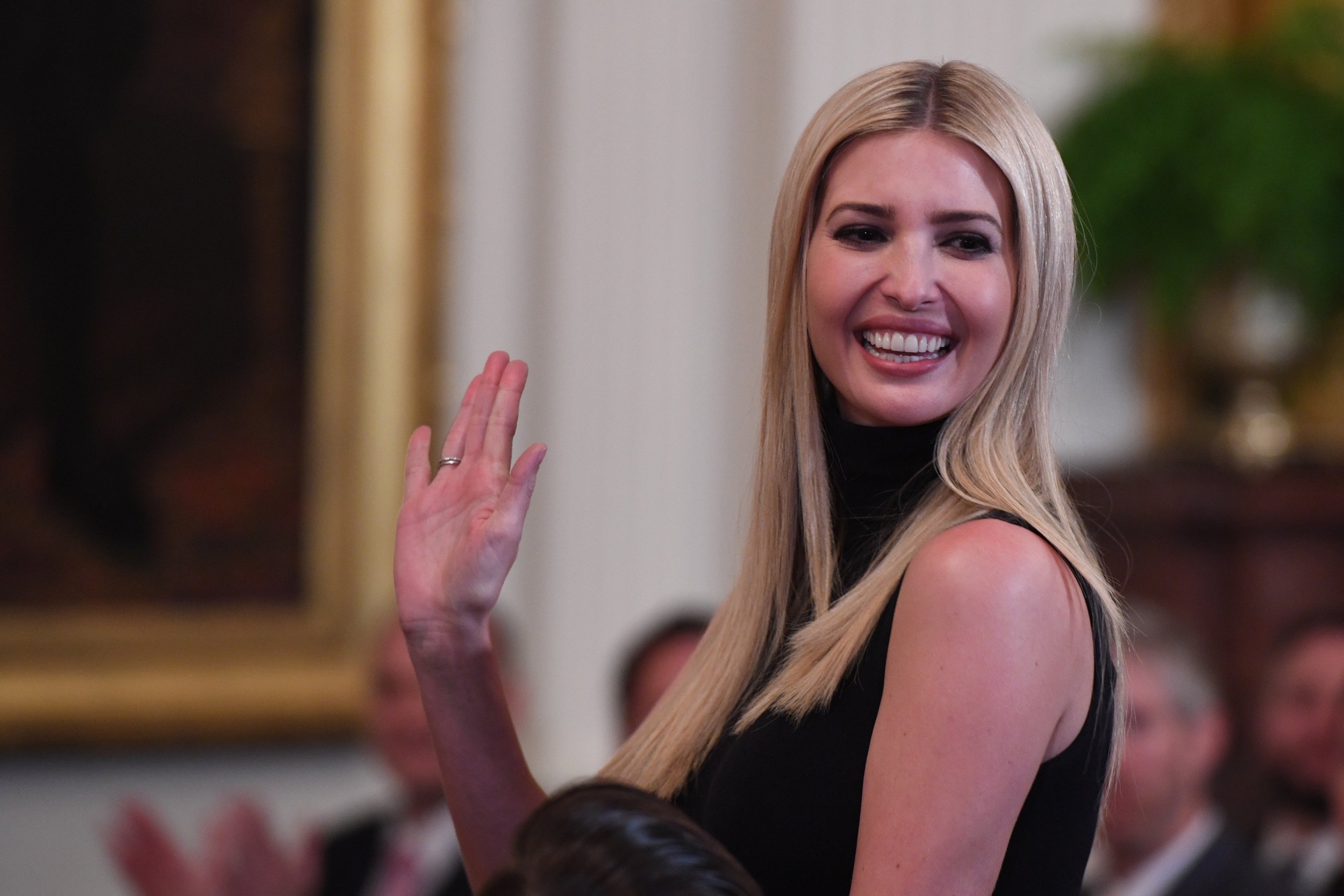 President Donald Trump reportedly refers to his daughter Ivanka Trump, a senior White House adviser, as "baby" in official meetings.
According to The Atlantic, which interviewed the president, Trump speaks highly of his "unique" daughter but says she has never shown him any interest in wanting to take his place one day.
"If she ever wanted to run for president I think she'd be very, very hard to beat," Trump told the publication, which profiled his 37-year-old daughter.
The president said he had considered Ivanka for official roles at the U.N. and World Bank but did not nominate her to either lest he be accused of nepotism.
He had already made her an adviser on business and women's issues, and her husband, Jared Kushner, a White House adviser on foreign policy.
According to the book Kushner, Inc. by Vicky Ward, published in March, Ivanka Trump believes her father's "reign in Washington, D.C., is ... the beginning of a great American dynasty."
The book states that Gary Cohn, former director of President Trump's National Economic Council, told people that Ivanka Trump thinks she could be president in the future.
Donald Trump Jr., the president's eldest son, told The Atlantic that people turned on his sister after their father entered the White House.
"She was loved by all the people in the world she wanted to be loved by," said Trump Jr., 41, who now runs the Trump Organization, the family real estate business.
"I can't say she's not disappointed by them turning on her. After the election, I found 10,000 emails saying, 'Hey buddy, we were with you all along,' and I'm like, 'No you weren't, you piece of shit.'
"I just think I figured it out a little bit earlier than she did that people were going to see us differently after my father won."
Kushner, Inc. author Ward recently told Newsweek, "It's not exactly a secret in the White House that Ivanka has a hissy fit whenever Donald Trump Jr. gets positive press. She gets especially irked over articles speculating about his political future. Potential fratricide?"
Ivanka Trump came under fire recently for her criticism of the Green New Deal, a climate-friendly stimulus package that includes guarantees on jobs and wages. She said Americans did not like handouts.
"I don't think most Americans in their heart want to be given something," Trump, heir to her family's multi-billion-dollar real estate empire of which she is also a former executive, said during a Fox News interview with Steve Hilton.
"I've spent a lot of time traveling around this country over the last four years. People want to work for what they get. So I think this idea of a guaranteed minimum is not something most people want."