Donald Trump, 'King of Twitter,' Is Being Outperformed by Joe Biden
As President Donald Trump and Democratic presidential candidate Joe Biden prepare to spar in an election debate, the pair have long been able to trade blows through another medium: social media.
Trump frequently takes aim at adversaries online, while Biden himself has also used the digital realm to hit back at the Republican incumbent as of late.
But while each campaign looks to utilize the platforms, the scale of followers for each is slanted—and much in Trump's favor. However, the level of engagement Biden receives does not reflect the scale of this difference in following.
On Twitter, for example, the president has 86.3 million followers at time of writing.
Biden has 9.7 million in contrast.
Accordingly, he dominates in terms of likes and retweets per tweet shared—though not to the extent that might be expected given the scale of difference in following.
According to Tweet Binder figures, as of last Friday, Trump had sent 4,084 tweets since January 1. On average, he got 22,091 retweets per tweet and 102,330 likes.
Biden had sent 2,323, getting on average 9,885 retweets and 49,697 likes.
But while the topline numbers sway majorly in Trump's favor, in terms of engagement with his followers, Biden comes out on top.
For each of Biden's posts, around 0.1 percent of followers retweet and 0.52 percent like. Whereas Trump sees around 0.03 percent of his followers retweet and 0.12 percent like his posts on average.
And while Trump's likes and retweets do rank higher in number than Biden's, he does not get as many more of these as his followers might indicate.
He has approximately 8.9 as many followers, but is getting just more than twice as many likes per tweet then around 2.3 times more retweets per post.
"Both have more engagement than expected, it just happens that Joe Biden has much more engagement than expected," Javier Abrego, CEO of Tweet Binder, told Newsweek.
He added that while Trump still appears to be "King of Twitter" Biden may be seen as "doing it better."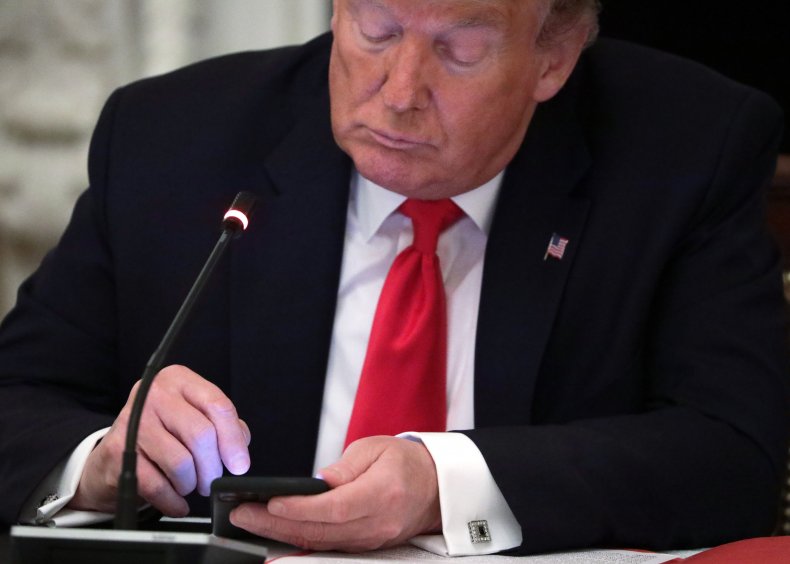 "Some of Trump's followers are very inactive or just not interested on what the president is saying," he said.
Maite Muruzabal of Tweet Binder said the way in which the tweets are sent perhaps explains some of the difference between them.
"Donald Trump tweets are mostly sent from iPhone while almost half of Biden's tweets are shared from TweetDeck," Muruzabal told Newsweek.
"This could show that while one is Twitter on his own terms the other one works with a team that tweets for himself or at least in an organized way."
P.J. Amartey, senior digital strategist at Veracity Media, a digital strategy firm based in Washington, D.C., told Newsweek that the nature of Trump's posts may be what means he gets less interaction.
"Trump usually caters to very specific audiences: Those who really love him and those who really hate him. His goal is always to feed the base or troll the hater, which has the effect of feeding the base, and he never seems to care about expanding beyond that," he said.
"It's an approach reflected by his broader campaign strategy."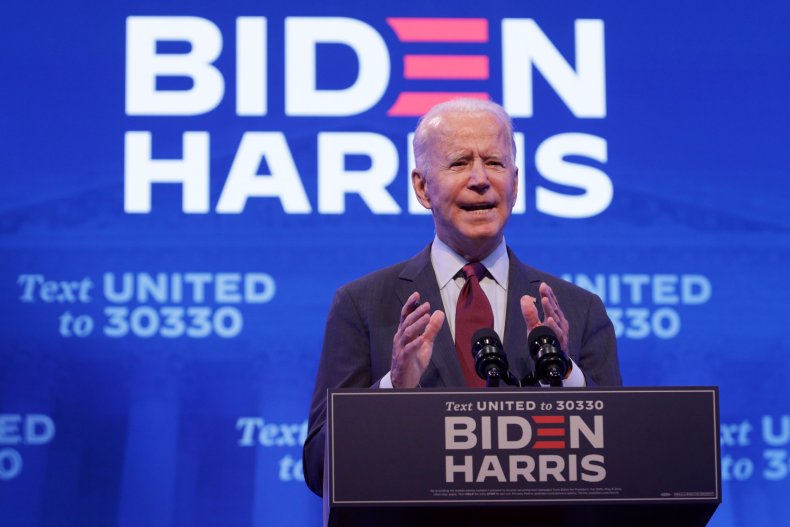 Amartey referred to the suggestion there are so-called shy Trump voters, who perhaps support him but do not do so publicly—suggesting this might be true for Twitter followers.
"The phenomenon of being too embarrassed to admit support for Trump is usually mentioned in the context of polling, but I don't see why that wouldn't also manifest on social media," he said.
"Biden, on the other hand, is just a little bit nicer. He tends to focus on content that people on the margins can get on board with."
On Facebook, Trump similarly has far more page likes than Biden, with 29,188,046 compared to 2,659,826, on September 26, looking at NewsWhip social media analytics.
Trump again has more interactions on average per post, 99,025, compared to Biden, 21,862. While he has around 11 times more page likes, he does not get 11 times more interactions, surpassing Biden on average less than half that amount at around 4.5 times more per post.
The type of interaction the pair get also varies in terms of how people react to the Facebook posts.
On likes per status, Trump gets 113,172 on average in comparison to 14,772—around 7.6 times more.
Trump also gets more love reactions than Biden, with around 14,354 to each status compared to 3,080, around 4.6 times as many. These figures both fall below the amount times more page likes he has.
In terms of angry reactions, Trump gets on average 1,938 angry for each Facebook status he posts. Whereas Biden gets 153, meaning Trump gets around more than 12 times as many per status—a metric closer in line to the amount more page likes he has than the other types of reaction.
In regards to the amount of engagement per post, one reason behind this could be due to the type of content they are posting.
"Something to maybe take into account here is the type of content," Val Kearney, senior customer success manager at NewsWhip, told Newsweek.
"Video tends to do quite well.
"People are more likely to engage with actual content."
A higher percentage of Biden's content is video than it is statuses, 35 percent of his 1,869 posts this year compared to 15 percent.
Whereas Trump posts an equal amount, percentage-wise, of video and statuses, each accounting for 41 percent of his 4,393 posts this year so far.
On video, Biden gets on average 19,422 interactions per post, compared to 47,048 for Trump, putting Trump at around 2.4 more interactions for this type of content, despite his around 11 times more page likes.
Newsweek has contacted the Trump and Biden campaigns to ask about their respective social media strategies and how they differ in interaction.