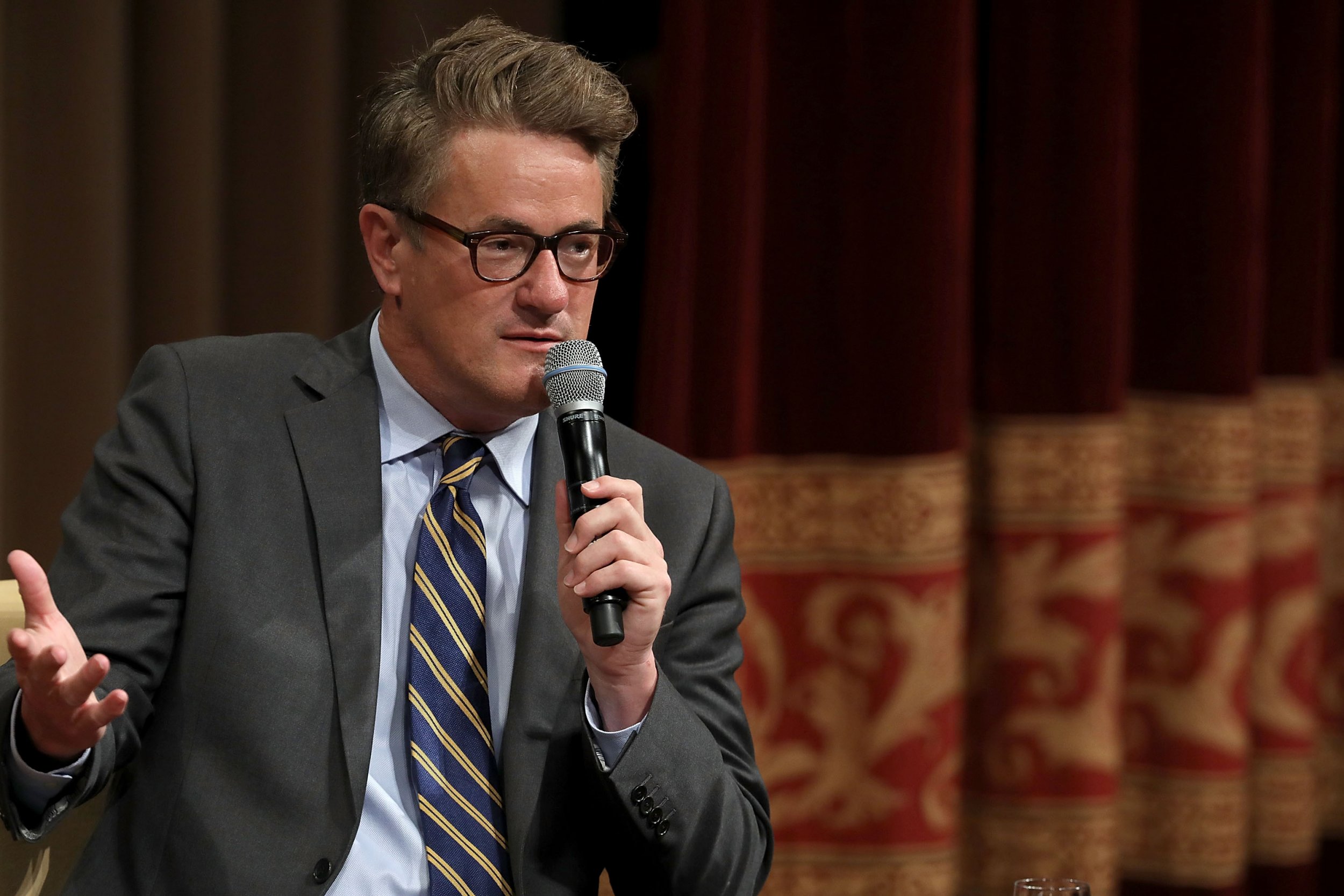 MSNBC host Joe Scarborough ripped into President Donald Trump Wednesday morning, saying Trump's decision to televise Tuesday's immigration proceedings backfired and proved his lack of mental agility, comparing him to a grandpa who needed guidance.
Related: Joe Scarborough claims sources say Trump has 'early signs of Dementia.' What does that mean?
"He couldn't keep up with where he was," the "Morning Joe" host said. "He would amble over and say what Democrats wanted to hear, 'yes, I'm with you, we should do this out of love.' And then Kevin McCarthy would figuratively grab him by the shoulder and say 'grandpa, come over here, pawpaw, sit down here, don't hurt yourself, this is what you really believe.'"
"Grandpa kept kind of wandering back and forth and he had to be reminded time and time again what he believed," the former congressman added.
Scarborough, who said earlier in the week that The Washington Post would not let him report that he was told by a reliable source that the president has early onset dementia also speculated on Trump's reasoning for broadcasting the meeting, saying the president had a point to prove.
"The reason he did this was obvious," Scarborough said of the bipartisan meeting. "He wanted to disprove Michael Wolff's book. He wanted to prove that he was in complete control of his mental facilities and actually what he did was show that he wasn't."
During the Tuesday meeting to which Scarborough referred, Trump directed a conversation between some 20 to 30 lawmakers from both parties. The participants sought to find a compromise on major immigration issues including a potential border wall and DACA, a program, set to expire on March 5, which allows undocumented immigrants who were brought to America as children to register and remain in the country.
But Trump instead appeared to confuse participants by making a number of conflicting statements, including agreeing with Democratic Senator Dianne Feinstein on passing a "clean" DACA bill before reneging on that agreement when he was informed such a deal wouldn't include any funding for border security.