Donald Trump Told John Kelly He Was Out Right Before Christmas Dinner for White House Staff: Report
President Donald Trump reportedly informed chief of staff John Kelly he was out just before a White House Christmas dinner for staff on Friday.
According to Bloomberg White House reporter Jennifer Jacobs, Trump first met with Kelly and "delivered the news" before the two were later joined by Vice President Mike Pence and his chief of staff Nick Ayers.
"Trump delivered the news to John Kelly on Friday prior to senior staff dinner. Trump met with Kelly alone first; then Pence and Nick Ayers joined. So Ayers was part of team that broke it to Kelly," Jacobs tweeted on Monday.
Friday just so happened to be the day that a Christmas dinner was held for senior White House staff and their spouses. According to Axios, Ayers arrived late to the dinner, which was held in the State Dining Room of the executive residence. Two sources at the event told the media outlet they felt the dinner was "awkward" but neither the president nor Kelly discussed the conversation they had earlier that evening.
On Saturday, Trump confirmed to reporters on the South Lawn of the White House that Kelly would be leaving his administration at the "end of the year."
"John Kelly will be leaving, I don't know if I can say retiring but great guy," Trump said. "John Kelly will be leaving at the end of the year. We will be announcing who will be taking John's place, it might be on an interim basis."
Although reports have not been clear on whether Kelly—a retired U.S. Marine general—resigned or was forced out, his relationship with Trump reportedly soured to the extent that some insiders claimed they no longer spoke to one another.
Last month, Trump assured media outlets that Kelly was doing a fine job and the White House was running smoothly. However, reports of Kelly's imminent departure from the Oval Office have been circulating since February, with some White House officials predicting he would be forced out imminently.
After Kelly's departure was announced on Saturday, rumors swirled around the likelihood that Ayers could be made Kelly's replacement. However, on Sunday, The Wall Street Journal and NBC reported that Ayers turned down the role after failing to reach an agreement with Trump on the length of time he would hold the position.
In a tweet posted yesterday, Ayers, a 36-year-old political consultant, confirmed he will be departing the White House at the end of the year but will work with the Make America Great Again PAC.
"Thank you @realDonaldTrump, @VP, and my great colleagues for the honor to serve our Nation at The White House. I will be departing at the end of the year but will work with the #MAGA team to advance the cause. #Georgia," he tweeted.
With Ayers out of the running, Axios reported today that Trump is now considering Rep. Mark Meadows, chairman of the conservative House Freedom Caucus, as a candidate for the next chief of staff.
The White House did not immediately respond to Newsweek's request for comment.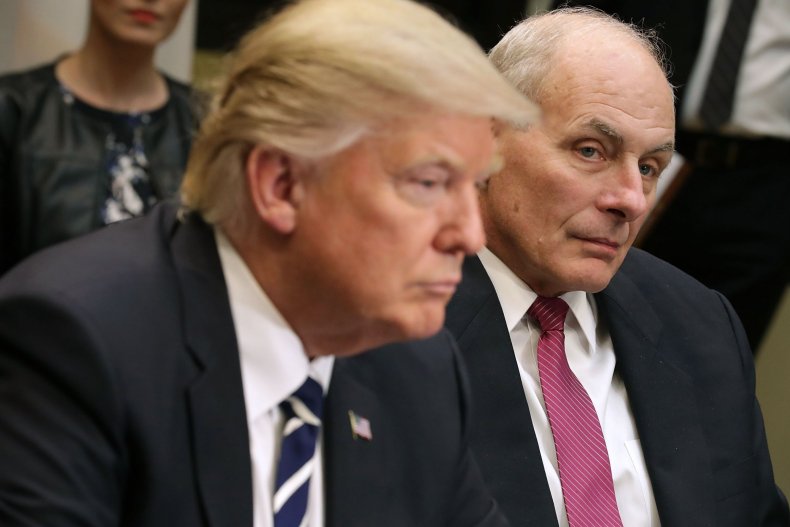 Donald Trump Told John Kelly He Was Out Right Before Christmas Dinner for White House Staff: Report | U.S.