Donald Trump Jr. and Girlfriend Kimberly Guilfoyle Denied Campaign Rally at Montana Restaurant
Donald Trump Jr. and girlfriend Kimberly Guilfoyle's campaign rally for Republican Matt Rosendale in Bozeman, Montana, suddenly doesn't have a location after the Midtown Tavern told the couple they were unaware of the nature of the event and wanted to stay out of politics.
Yesterday, Republican Matt Rosendale's campaign announced that the president's son and his girlfriend, a former Fox News personality, will be speaking at the Midtown Tavern in Bozeman, Montana, next Tuesday. The couple are helping the GOP candidate raise his profile ahead of the November midterm elections where he will face-off against Sen. Jon Tester (D-MT).
But later that day, the Bozeman Daily Chronicle reported that the restaurant's manager, Jess Wilcox, said they will no longer host Trump Jr. and Guilfoyle. "We definitely don't want to take political sides. That's never our intention," Wilcox told the paper. "We just try to stay politically neutral."
Sources at the Midtown Tavern reportedly told Montana ABC Fox that the restaurant's managers were unaware that the event was a campaign rally, which was why they canceled the booking after they found out. They also claimed their facilities may not be big enough to host such a large event.
In a statement, Matt Rosendale's campaign confirmed that they are on the hunt for an alternative location for the rally. "We've had over 200 people RSVP for the event in less than four hours and we're looking for a new venue to accommodate the unprecedented demand for the campaign rally with Trump Jr. and Kimberly Guilfoyle," they said.
According to their website, Midtown Tavern "caters to your desires with the finest food and beverages in Bozeman" and is "owned and operated by MSU Alumni, Josh and Justine Palmer, owners of another local favorite, 14 North Restaurant."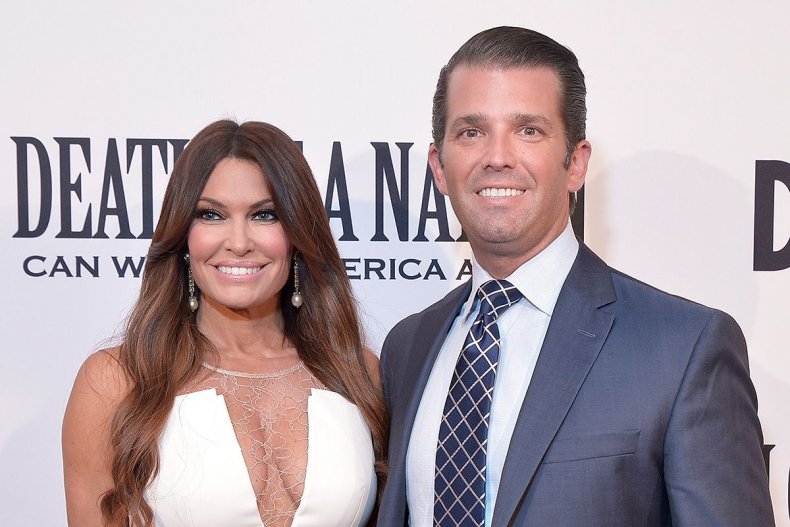 The incident is not the first time one of President Donald Trump's closest allies has been rejected from a restaurant. In June, White House press secretary Sarah Huckabee Sanders and her family were thrown out of a Virginia restaurant because the owners did not agree with her politics and decided to act on moral conviction.
"I just served Sarah huckabee sanders for a total of 2 minutes before my owner kicked her out along with 7 of her other family members…" Jaike Foley-Schultz, a waiter at The Red Hen restaurant, wrote on Facebook at the time.
Sanders confirmed the incident a day later. "Last night I was told by the owner of Red Hen in Lexington, VA to leave because I work for @POTUS and I politely left," she wrote on Twitter. "Her actions say far more about her than about me. I always do my best to treat people, including those I disagree with, respectfully and will continue to do so."
Correction: This story originally stated that Donald Trump Jr. and Kimberly Guilfoyle had been denied service at the restaurant and were not welcome on the premises. This has been corrected to show that the restaurant only declined to host a campaign rally.