Donald Trump Jr. 'Needs to Be a Little Bit Worried' About Being Indicted in 2019, Says Former Federal Prosecutor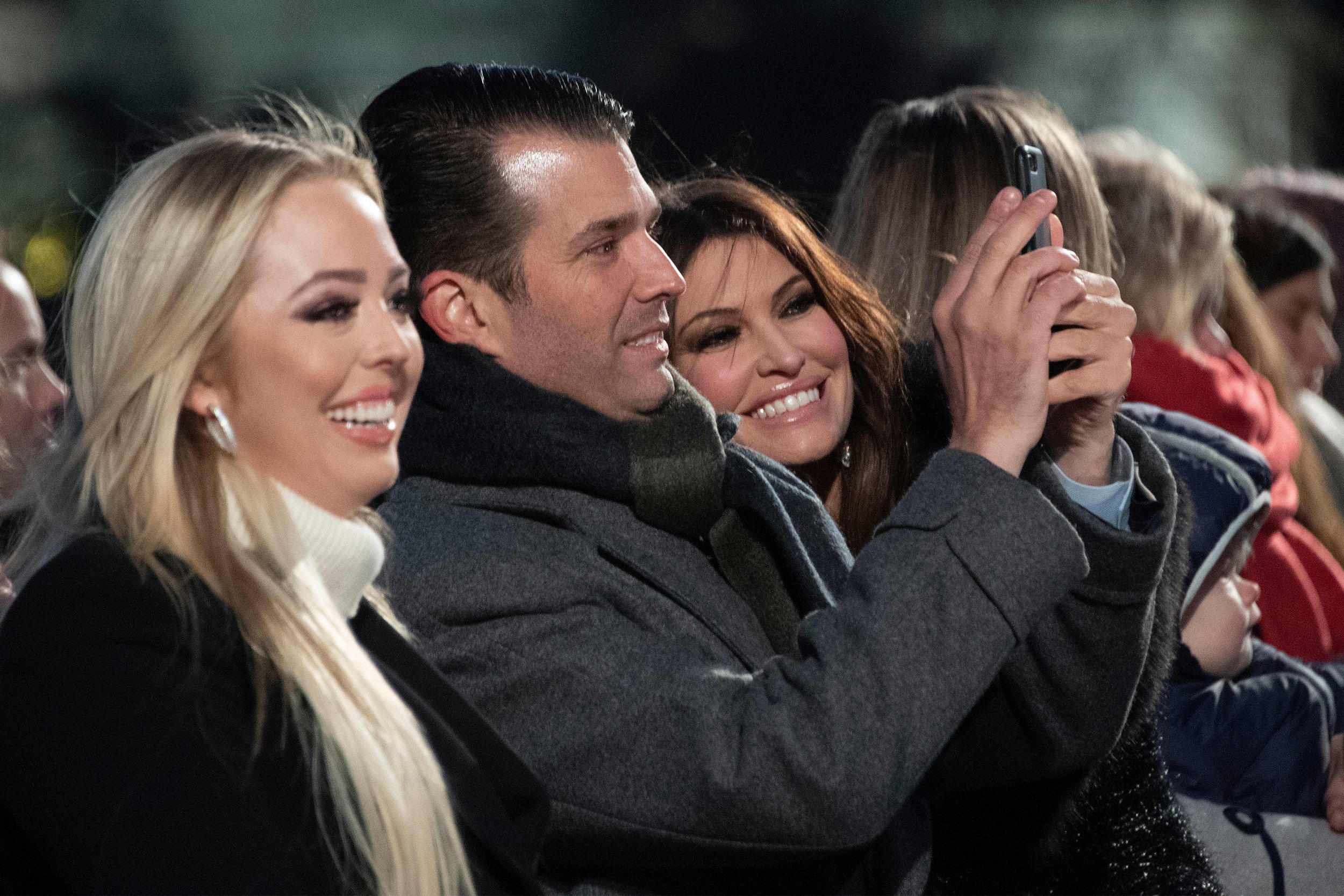 Donald Trump Jr. should be at least "a little bit worried" about being indicted in the coming months according to a former federal prosecutor and CNN legal analyst on Friday. The president's eldest son has yet to be charged with any crime but has been subject to increasing speculation over his criminal liability.
As well as scrutiny surrounding a Trump Tower meeting he arranged with a Kremlin-linked lawyer promising "dirt" on Hillary Clinton in June 2016, Trump Jr. could also be imperiled by recent guilty pleas by President Donald Trump's former lawyer, Michael Cohen, according to Elie Honig.
"I also think Donald Trump Jr. needs to be a little bit worried on a couple of bases," Honig said on CNN. "When Michael Cohen pled guilty a few of weeks ago to making the hush money payments, the campaign finance violations, the papers referenced 'executive 1' and 'executive 2' within the Trump Organization. If either of those are Donald Trump Jr. he could be in trouble.
"He also has potential exposure for lying to Congress about the Moscow project, which is another thing Michael Cohen pled guilty to. We could also have indictments there," Konig added.
Cohen pleaded guilty to lying to Congress last month when he admitted that discussions to build a Tower in Moscow continued until at least June 2016, rather than ending in January 2016 as he had claimed.
Trump Jr. was asked about plans to build a Trump Tower in Moscow during an interview with the Senate Judiciary Committee in September 2017. After Cohen's plea, the Senate Judiciary Committee said it would review Trump Jr.'s testimony.
Cohen's cooperation with special counsel Robert Mueller and federal prosecutors in New York have also brought the investigation closer to the president's door. New York prosecutors have concluded that the president directed Cohen to commit campaign finance violations by telling him to make hush money payments prior to the 2016 election to two women who claimed to have had affairs with Trump.
Trump, meanwhile, has frequently altered his story about what he knew and when about both the payments and the Moscow project.
Speaking on CNN Friday, Honig said he believed others could also be ensnared in the Mueller investigation.
Specifically, he said, longtime Trump adviser Roger Stone and Stone's associate Jerome Corsi could both be indicted over their links to Wikileaks, which published Democratic emails stolen by Russians during the 2016 campaign,
"Both of them have said publicly they expect to be indicted. I think they might be right," Honig said.