Donald Trump Jr., Jared Kushner Transcripts Sent to Mueller for Possible Perjury Investigation After House Intel Vote
The House Intelligence Committee voted on Wednesday to provide testimonies from more than 50 witnesses related to the Russia investigation—including Donald Trump Jr. and the president's son-in-law Jared Kushner—to the Department of Justice and special counsel Robert Mueller.
The move will allow Mueller to formally pursue perjury or obstruction charges against Trump Jr. and Kushner if he finds that either one lied to Congress. Democrats on the committee have previously said that based on comparing prior testimony to subsequent media reports and indictments of Trump associates, they believe the pair could have lied when discussing Russia-related matters in connection with the 2016 campaign.
"The special counsel's office, the Justice Department and its elements will now have access to those transcripts for any purpose which will facilitate justice," said Democrat Adam Schiff, the committee chairman.
Stemming from Mueller's Russia probe, two former Trump confidants–Michael Cohen, the president's former personal attorney, and Roger Stone, his longtime adviser–have been charged with lying to Congress, among other things.
Democrats have been planning for some time to provide the transcripts to federal investigators and would have done so sooner, had it not been for House Minority Leader Kevin McCarthy's delay in appointing GOP members to the committee. The lack of Republicans stymied any official business the committee could conduct, and Democrats were beginning to believe the weeks-long delay was an effort to thwart any progress on Russia-related investigations.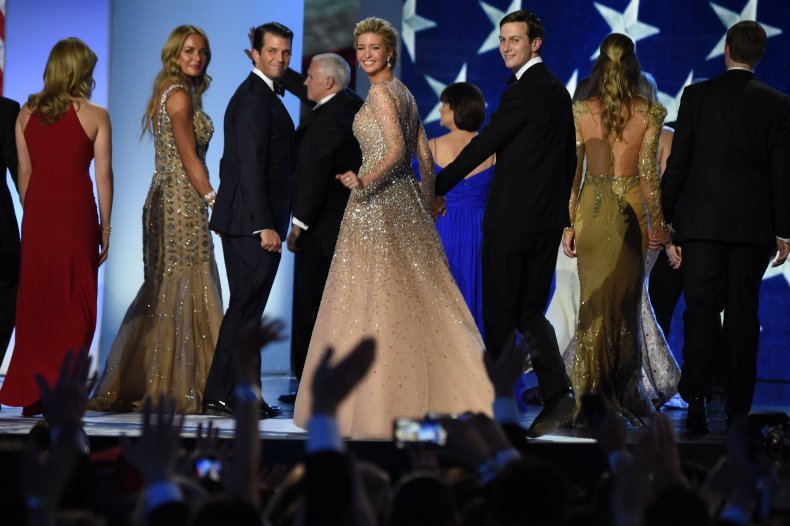 A motion by Republicans on the committee to release unclassified portions of all the witnesses' testimonies to the public was denied, according to Republicans on the committee. The committee's proceedings were closed to the press and conducted in private.
"We hope the Democrats will now join us in further increasing transparency by voting to immediately publish all the unclassified transcripts that we previously sent to the executive branch," the Republicans on the panel said in a statement. "Additionally, we call on our Democratic colleagues to grant our request to subpoena numerous witnesses whose testimony the Democrats had previously sought in connection with the committee's Russia investigation."
Schiff said the transcripts were being reviewed to see what, if anything, would be publicly released, and added that subpoenaing witnesses "without even seeing if they're willing to come in was not something that we could entertain."
Previously, Kushner provided private testimony to the House and Senate Intelligence Committees in 2017, saying he "did not collude" and had "hardly any" communications with Russians during the 2016 campaign. Kushner, along with Trump Jr., attended a Trump Tower meeting with a Russian lawyer who offered dirt on Hillary Clinton during the campaign.
Trump Jr. met with investigators from the Senate Intelligence Committee in 2017 about why he took that meeting. According to a New York Times report that September, the president's eldest son said it was to learn about damaging information regarding Clinton's "fitness." Previously, he said the meeting was to discuss the possible adoption of Russian children.
This story has been updated to include comments from Schiff.