Donald Trump Jr. Will Get Six Figures for 30-Minute Talk at North Texas University Event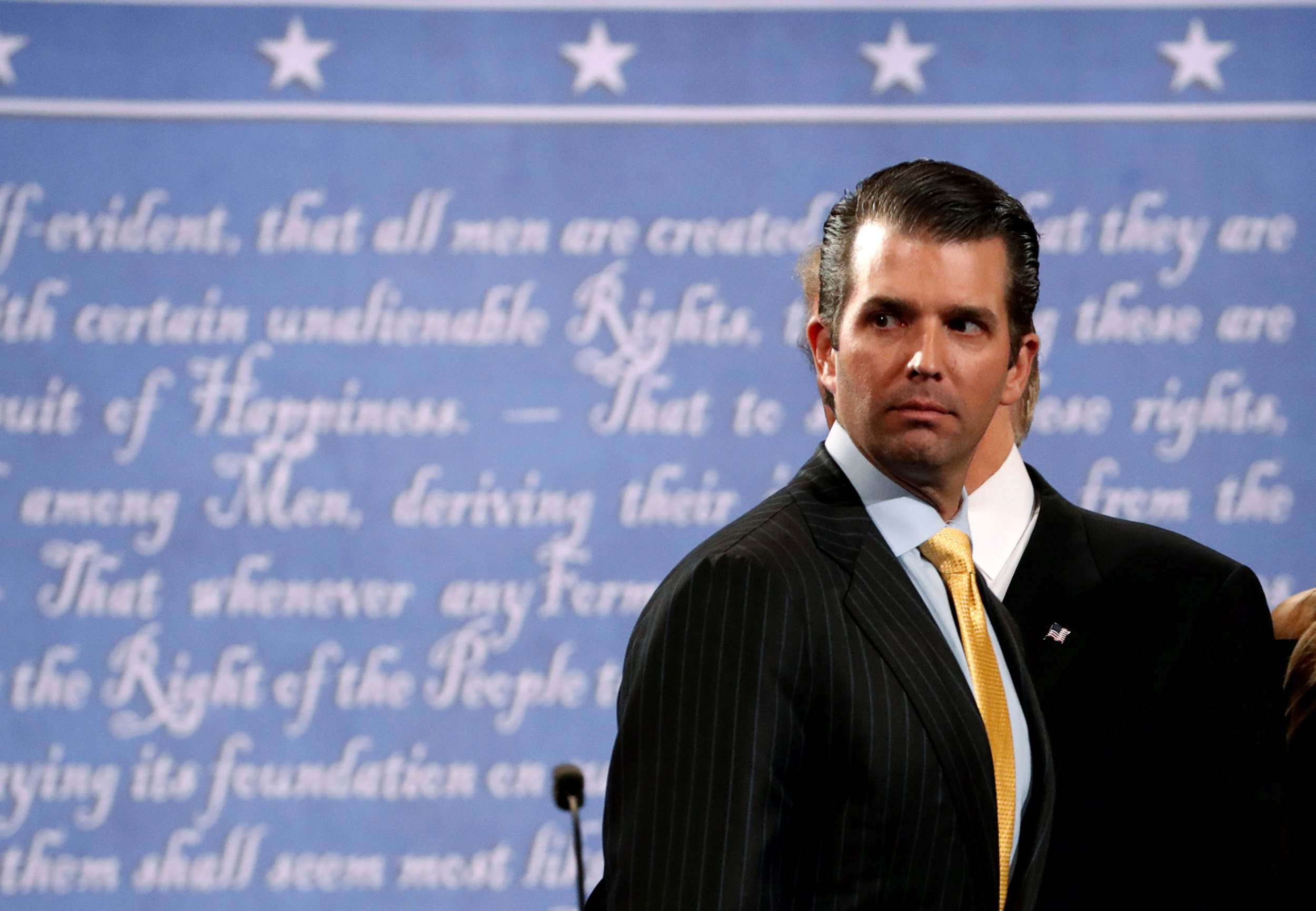 The president's son, Donald Trump Jr. will pocket a six-figure sum for a speaking engagment at the University of North Texas (UNT), according to reporting by the UNT's student paper.
The North Texas Daily reported Thursday that it had obtained contracts via a freedom of information request that showed that Trump Jr. will be paid $100,000 for a 30-minute lecture at the Kuehne Speaker Series. The 39-year-old businessman, listed on the event's website as an avid philanthropist the executive vice president of the Trump Organization, will also answer pre-approved questions and pose for VIP photos as part of his services rendered at the October 24 event, the paper reported.
Read more: Trump's son attacks CNN for not covering Harvey donation but report ran hours earlier
According to the contracts, Trump Jr. will have an additional $5,000 in lodging and transportation costs provided when he speaks at the university's A&T Stadium.
In recent years the Kuehne Speaker Series that Trump Jr. will be a part of has showcased a number of Republican stalwarts and Trump supporters, media personalities and business leaders. Past speakers have included senior correspondent for FOX Business Charles Gasparino, former New York mayor Rudy Giuliani, and Mesa Petroleum founder T. Boone Picken.
President Donald Trump's eldest son is being investigated as part of a probe by Special Counsel Robert Mueller into Russian interference in the U.S. election and possible collusion with the Trump campaign. Trump Jr. is in the spotlight after confirming that he had a 20-minute meeting at Trump Tower with an attorney linked to the Kremlin.
Trump Jr. had initially denied that the meeting had ever taken place. On July 11 he revealed the email thread in its entirety, showing that he was hoping to be given damaging information on Clinton.
One of the emails stated that the information provided was done so as part of the Russian government's support for Trump. "If it's what you say I love it especially later in the summer," Trump Jr. replied.
Trump's eldest son has agreed to sit down in a private Senate judiciary session as investigators look into the meeting with the Russian lawyer. He is expected to appear before the panel as soon as September, CNN reported.
Earlier this month Trump Jr. turned over 250 pages of documents to the Senate judiciary committee as part of a deal after he was initially invited to testify in public.
Russia has loomed large over the first six months of the Trump presidency. U.S. intelligence agencies have concluded that Russia worked to tilt the presidential election in Trump's favor. Moscow denies any meddling and Trump denies any collusion by his campaign, while regularly denouncing the investigations as political witch hunts.