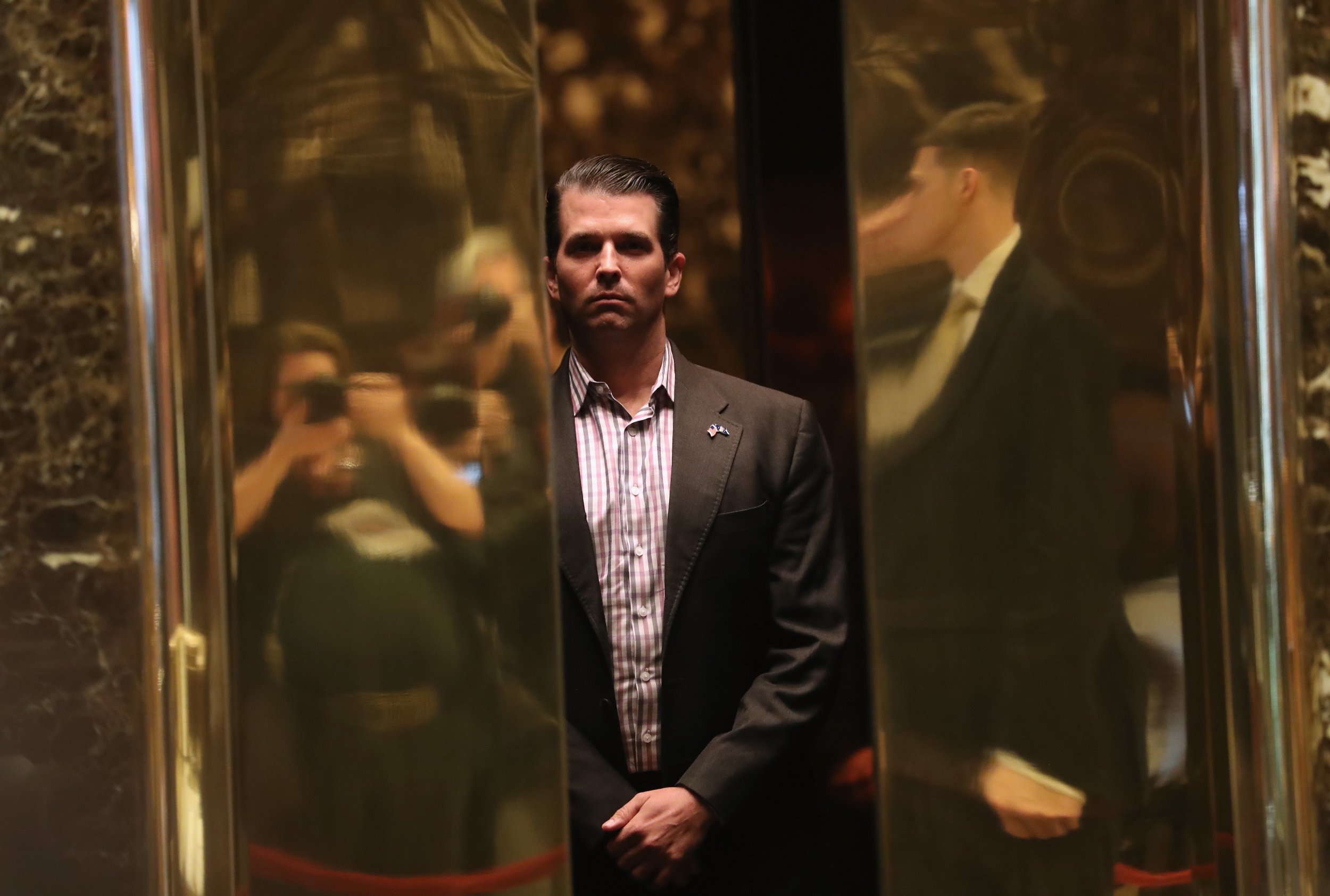 The Russian lawyer who met with Donald Trump Jr. to provide political dirt on Democrats during the 2016 election said the president's son offered a change in U.S. law "if we come to power," but the Trump team promptly lost interest when the lawyer could not provide information incriminating Hillary Clinton.
Kremlin-linked lawyer Natalia Veselnitskaya broke her silence Monday in an interview reported by Bloomberg, saying she sent a four-page memo to the Trump team before the June 9 meeting revealing that the Ziff brothers, wealthy Democratic donors, allegedly evaded paying U.S. taxes on Russian investments. Trump Jr. was very interested in that detail, but only if it related to Clinton, his father's 2016 rival.
During the meeting, Trump Jr. pushed one question: "This money the Ziffs got from Russia, do you have any financial documents showing that this money went to Clinton's campaign?" he asked, according to Veselnitskaya. When she admitted there was no proof, the meeting "quickly fell apart" as the Trump team lost interest. Trump Jr. called it a waste of 20 minutes. Jared Kushner, the president's son-in-law, left the meeting, and former Trump campaign chairman Paul Manafort apparently fell asleep.
Related: Russian Lawyer Donald Trump Jr. Met With Got Rich Really Quick—Here's How
For her part, Veselnitskaya said the meeting had commenced with high hopes. She began by raising the issue of the Obama-era sanctions against the Russians, known as the Magnitsky Act. With the hint that Veselnitskaya would provide dirt on Clinton, Trump Jr. promised to revisit the sanctions.
"Looking ahead, if we come to power, we can return to this issue and think what to do about it,'' Trump Jr. told Veselnitskaya. "I understand our side may have messed up, but it'll take a long time to get to the bottom of it."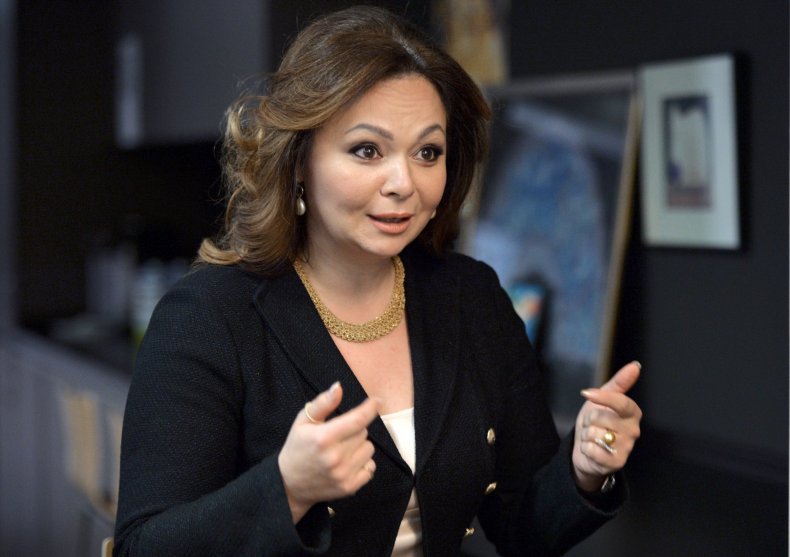 Veselnitskaya told NBC that she never had damaging information on Clinton, adding, "It's quite possible that maybe they were looking for such information, they wanted it so badly." She did not have contact with the Trump campaign after the failed meeting, she said.
The Trump campaign certainly did want negative information on Clinton from the Russians. Before the meeting with Veselnitskaya, Trump Jr. was briefed by intermediary Rob Goldstone, who said that the lawyer would likely give up "very high level and sensitive information [that] is part of Russia and its government's support for Mr. Trump."
"If it's what you say, I love it," Trump Jr. responded.
Trump Jr. and Kushner are now under investigation for their meeting with Veselnitskaya. Manafort and his associate Rick Gates face charges of conspiracy against the United States. Former campaign aide George Papadopoulos, has pleaded guilty to lying to the FBI about being in touch with different Russian operatives and attempting to set up meetings between the Trump campaign and Russia to get "dirt" on Clinton.
Veselnitskaya claimed she was acting outside the Russian government, but the memo she provided to the Trump team included copied documents from the prosecutor general of Russia, closely linking the meeting to the Kremlin. Veselnitskaya said she will testify about the meeting to Congress in the Senate Judiciary Committee, but only if the answers were released to the public.
"I made up my mind a long time ago: My testimony must be honest, full and public," she said.