Donald Trump Jr. Wants To Publish 'Defense of Daddy' Book, But No One Wants To Help Him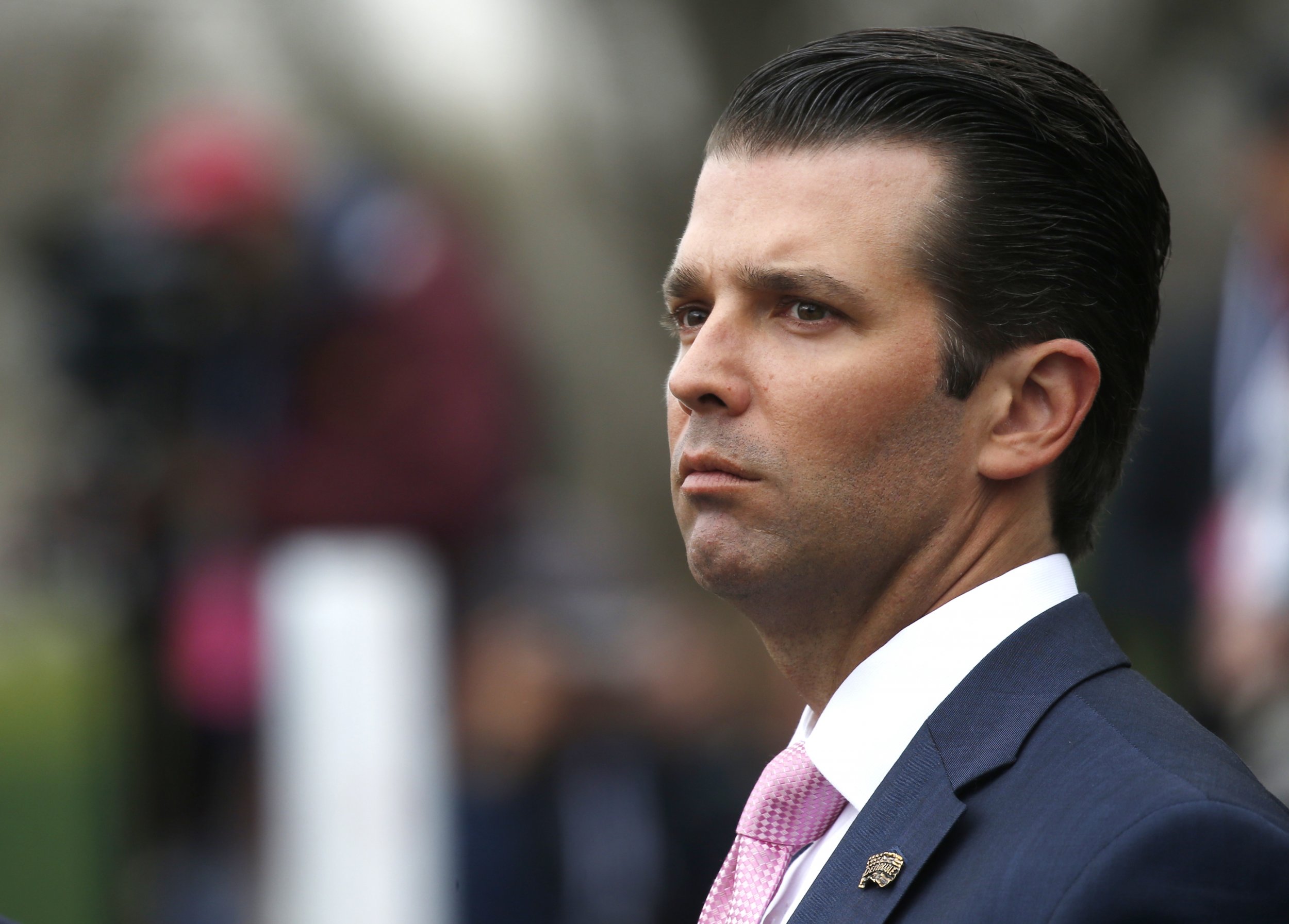 President Donald Trump's oldest son wants to publish a "defense of daddy" book, but major publishers reportedly aren't keen to help him do it.
Several key publishers are said to have passed on a proposed book by Donald Trump Jr. that would offer a sympathetic view of Trump's presidency amid concerns about the ongoing Russia investigation, Fox Business reported.
Among concerns aired by publishers, Fortune reported, was the interest in Trump Jr.'s role in the now infamous meeting with Russian lawyer Natalia Veselnitskaya that took place in Trump Tower in June 2016.
And recent reports on the meeting suggested President Donald Trump dictated his son Donald Jr.'s statement on the Trump Tower meeting, despite previous assertions this was not the case.
The president's legal team said Trump had dictated the statement, explaining the incident in a 20-page letter to Special Counsel Robert Mueller that was obtained by The New York Times Saturday.
A source familiar with major publishers told Fox Business: "There was basically no interest in a book that's basically a defense of daddy book when you're under federal investigation yourself." Meanwhile a correspondent for Fox Business, Charles Gasparino, said: "Someone's going to publish this thing and it will probably sell, but he is getting some pushback from major publishers. They're questioning him about the Mueller probe. They're worried that he might be charged. Put all that together and people are backing off this thing."
Last week, The Daily Mail reported Trump Jr. could net a $12 million advance from a book deal, and has allegedly consulted a literary agency run by David Vigliano, who has prior experience with celebrity tomes.
And, given the successes of other, likely less flattering, portraits of life in Trump's inner circle—including Michael Wolff's Fire and Fury: Inside The Trump White House, published by Henry Holt and Company, and James Comey's A Higher Loyalty, published by Macmillan Publishers—it is not surprising to think a book from Trump's son would sell well.
David Vigliano, Henry Holt and Company, and Macmillan Publishers did not respond to a request for comment.