Donald Trump Promises Kim Jong Un He Would Never Have Allowed His Half-Brother to Be Used As a CIA Informant
President Donald Trump has vowed he would never have allowed North Korean supreme leader Kim Jong Un's half-brother to have been used as a CIA informant in response to recent reports that the since-assassinated Kim Jong Nam was in contact with U.S. intelligence.
Trump told reporters Tuesday that he "just received a beautiful letter from Kim Jong Un" and commented on Monday's Wall Street Journal report citing an unnamed source said to have knowledge of Kim Jong Nam's alleged ties to the CIA. While the president did not comment on the veracity of the report, he offered the North Korean ruler a promise that "I wouldn't let that happen under my auspices."
The letter, described by Trump as "very nice" was the latest correspondence between the two men, and a sign of continued top-level warmness in spite of an apparent freeze in their nuclear negotiations.
Trump went on to say that "North Korea has tremendous potential" due to its location and resources, and that Kim Jong Un "totally gets it."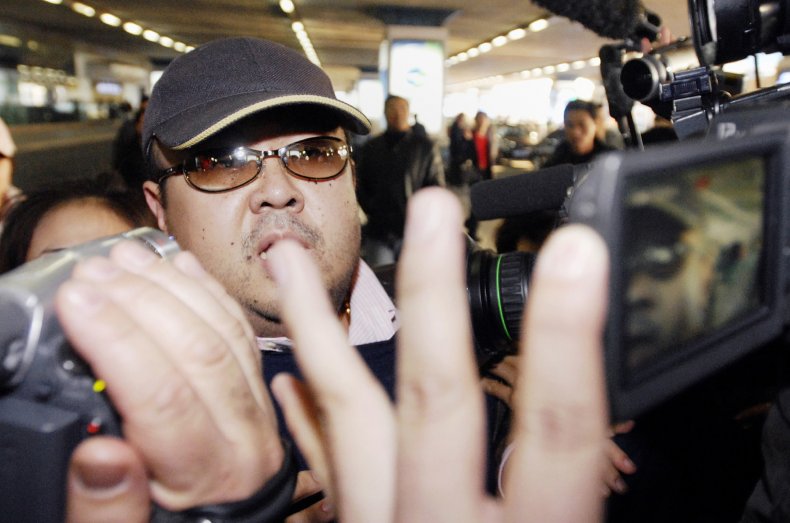 Late North Korean supreme leader Kim Jong Il is believed to have had children with at least three women. His oldest offspring, Kim Jong Nam, was born to a different mother than that of current head Kim Jong Un and his two full siblings, including an older brother and a younger sister. This trio was raised separately from Kim Jong Nam, who made headlines in 2001 after allegedly trying to travel to Tokyo Disneyland with a fake passport.
Kim Jong Nam began to fall out of favor with his ruling family and Kim Jong Un ultimately rose to the top upon his father's death in late 2011. He soon earned a reputation as a brutal reformer, cautiously expanding his country's economy and military while at the same time purging a number of high-level officials, many of whom such as his own uncle Jang Song Thaek were close to his father.
From abroad, Kim Jong Nam continued to be critical of his younger half-brother, but in February 2017—less than a month after Trump was sworn into office—the man once slated to be the potential successor to the one of the world's most rigid, secretive political systems died of apparent nerve agent exposure in Malaysia's main international airport. Two women, one Indonesian and the other Vietnamese, were arrested over the incident, but many such as the U.S. have blamed Kim Jong Un, who has denied any involvement in the affair.
Claims that Kim Jong Nam may have met with U.S. spies were also presented in a book published Tuesday by Washington Post Beijing bureau chief Anna Fifield, but the CIA has yet to comment, nor has South Korea's own intelligence agency verified the reports.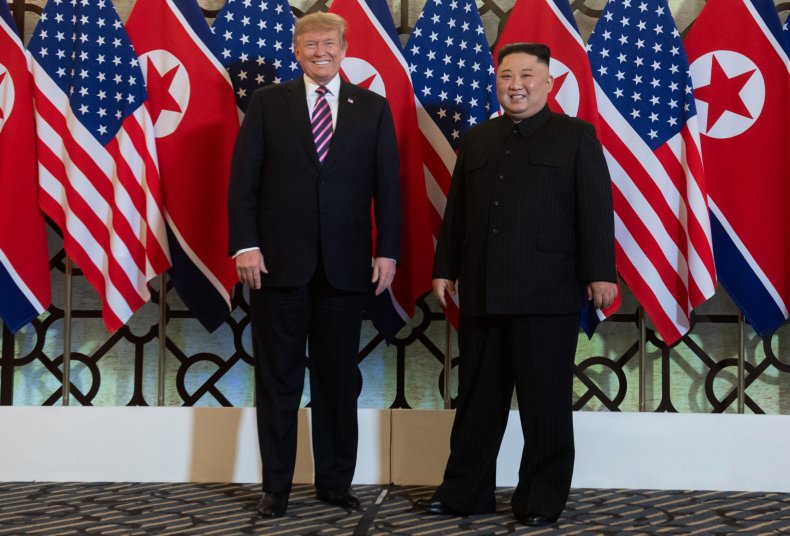 While Trump's early relationship with Kim Jong Un was characterized by infamous threats of "fire and fury" and mutual vows of nuclear destruction accompanied by North Korea's most advanced missile and nuclear demonstrations to date, their ties took a dramatic turn last year. As the North Korean ruler extended an olive branch to South Korean President Moon Jae-in, Trump accepted Kim Jong Un's invitation to conduct the first-ever bilateral summit between Washington and Pyongyang.
Though the pair made initial headway in securing good faith steps on both sides, the process quickly slowed and a follow-up summit in February failed to produce any agreement. The two have continued to issue kind words about each other, but their inability to come up with a peace-for-denuclearization deal has raised persistent doubts about their commitment to making the changes necessary for such a historic arrangement between two nations still technically at war since the early 1950s conflict on the Korean peninsula.
Kim Jong Nam's 2017 death has yet to prove a major stumbling block in negotiations between the U.S. and North Korea, nor has the death later that same year of U.S. student Otto Warmbier who fell into a coma sometime after being arrested for "hostile acts" during a trip to Pyongyang in 2016. Still, one rebel group allegedly comprised of North Korean exiles has used Kim Jong Nam and his son as part of a rallying cry against Kim Jong Un.
The so-called Cheollima Civil Defense, also known as Free Joseon, has allegedly offered protection for Kim Jong Nam's son, Kim Han Sol, since March 2017. On Wednesday, the mystery group published an apparent call by the young man to free former U.S. Marine Christopher Ahn, who was arrested in April for allegedly acting on behalf of the Cheollima Civil Defense as part of a raid against Pyongyang's embassy in Madrid—an act originally blamed by Spanish authorities on the CIA.