Donald Trump's Latest Approval Rating Plunges to New Low (Even Before Comey Memo Surfaced)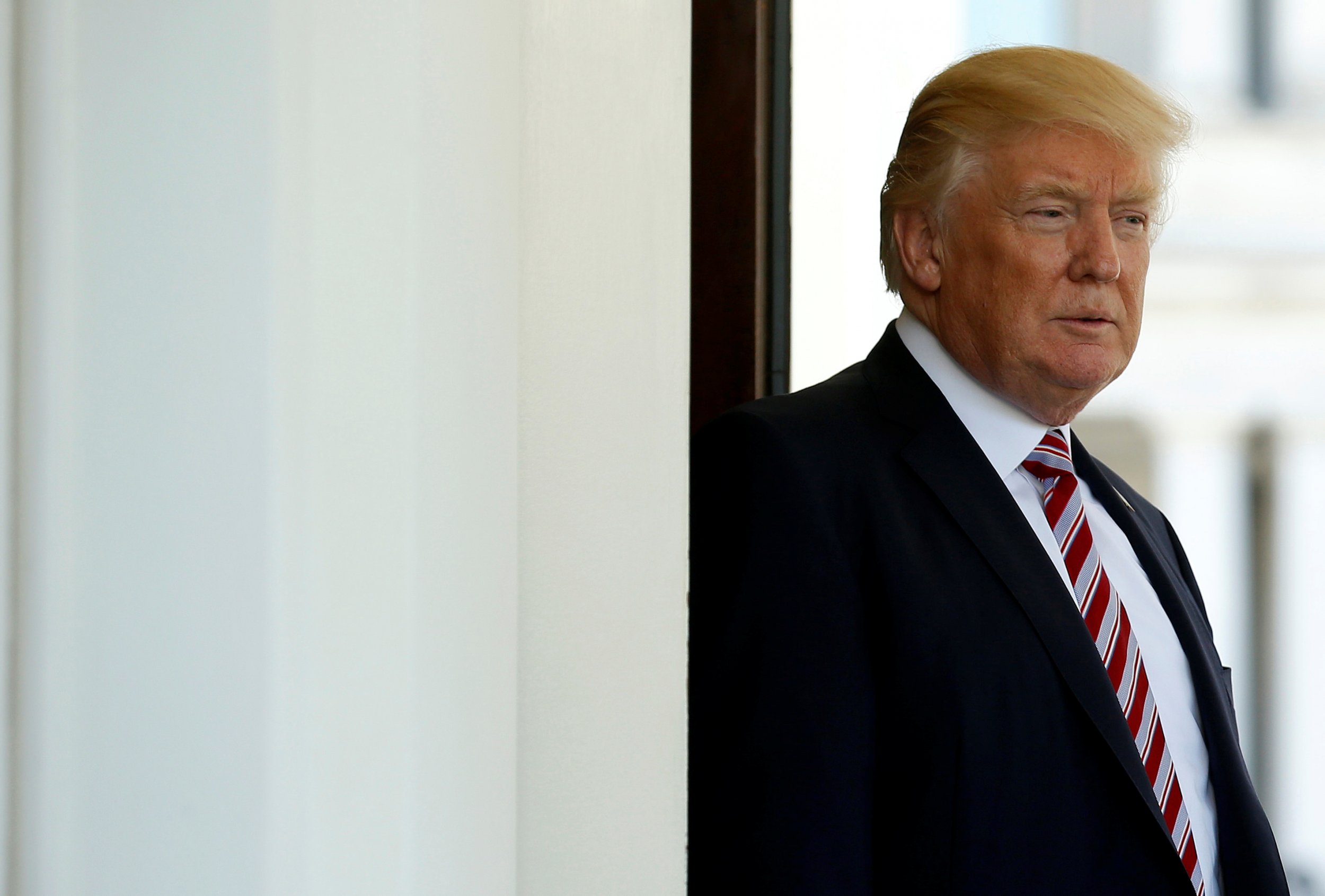 Some bad news for the White House: The latest approval rating poll from Morning Consult/Politico released Wednesday found President Donald Trump has hit its lowest point thus far in his presidency. Some worse news for the White House: The survey was taken before two new problems had arisen for the Trump administration—reports that the president divulged classified intelligence to a Russian official and a leaked memo from former FBI Director James Comey that alleged the former reality star asked him to kill an investigation.
Just 42 percent of registered voters said they approved of the job Trump has done, while 50 percent disapproved, according to the new survey. That's the lowest approval rating Morning Consult has measured, and it continued a downward trend for the president. According to the polling firm, Trump's approval rating stood at 51 percent on April 20; by April 27, it was 48 percent; and by May 4 it was 44 percent.
There are also some signs of Trump fatigue among the folks who voted for him. While 84 percent of Trump voters said they generally approved of the job he was doing, just 42 percent strongly approved. That's down 7 percentage points from the prior poll, earlier this month.
The national poll conducted online interviewed 2,001 registered voters and had a margin of error of plus or minus 2 percentage points. It was conducted May 12 through May 14, meaning it was done well before The Washington Post dropped its bombshell report on the president divulging classified information, and before The New York Times report on memos from Comey that alleged Trump asked him to end the investigation into former National Security Adviser Michael Flynn.
Newsweek subscription offers >
Flynn was fired for misrepresenting to Vice President Mike Pence a conversation he had with a Russian ambassador. The Morning Consult/Politico poll found that a plurality of voters, 27 percent, said Congress should consider an investigation into Trump's ties to Russia its top priority.
While Trump slid to a new low in the Morning Consult survey, it actually pegged his support at a higher level than many other polls. Gallup has Trump's approval rating at just 38 percent, making him the least popular president at this point in their first term in the history of modern polling.
Donald Trump's Latest Approval Rating Plunges to New Low (Even Before Comey Memo Surfaced) | U.S.