Is This Trump's Next Pro Sports Feud? President Blasts LaVar Ball After LiAngelo's Release From China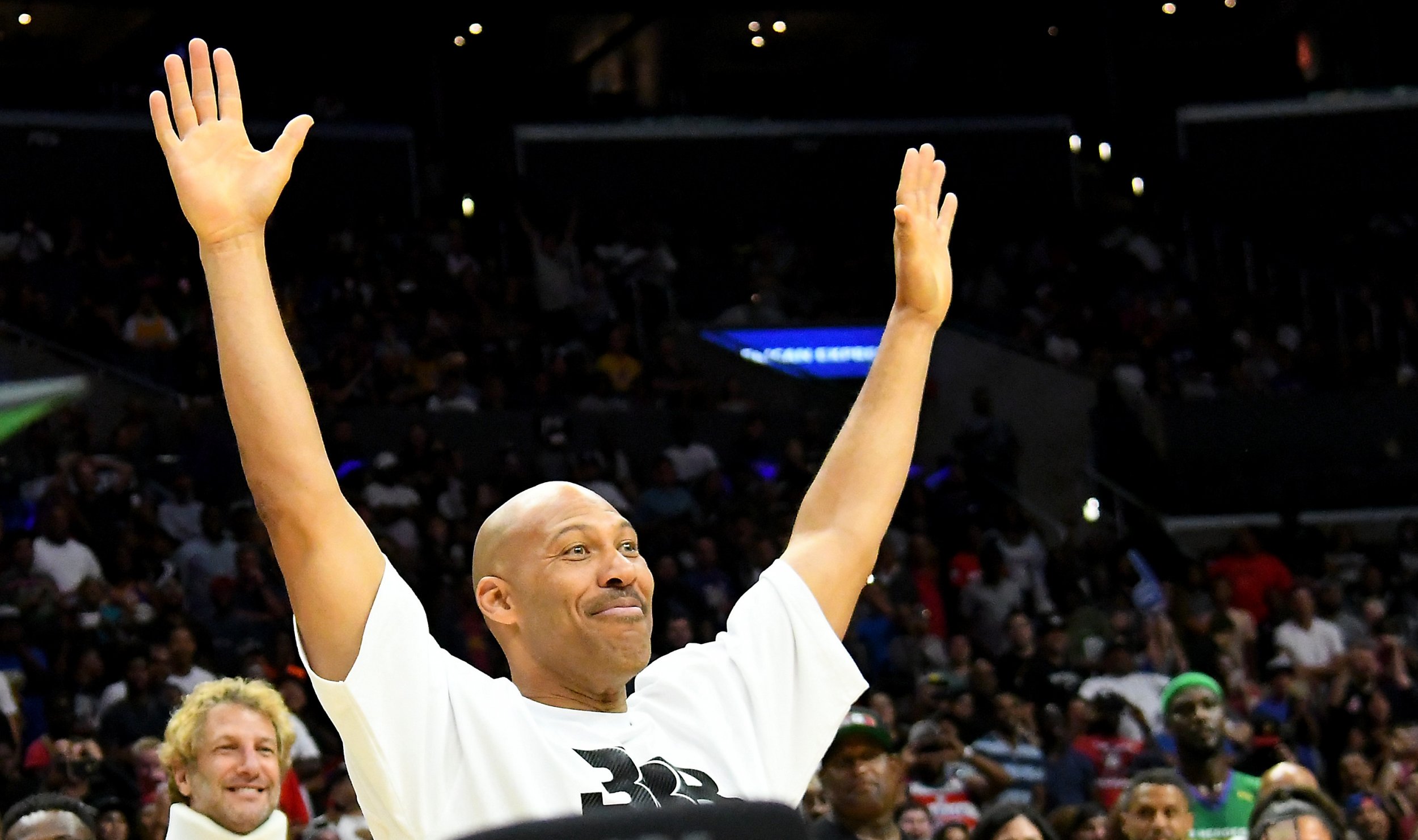 Bring a spare pair of earplugs, because Donald Trump versus LaVar Ball is going to be loud. Like, tooth-shatteringly, earth-shatteringly loud.
The president spent much of the late summer and early fall feuding with the NFL and Colin Kaepernick over the issue of kneeling during the national anthem in protest of police brutality against minorities. But since that dispute seems to have gone down to a gentle simmer—and it wouldn't be a Trump presidency without a very public argument involving U.S. sports—the president has now become embroiled in a tit for tat with one of America's most famous basketball families.
To recap: LiAngelo Ball, the UCLA freshman, landed back in Los Angeles on Tuesday after he and teammates Cody Riley and Jalen Hill had been arrested and questioned in Hangzhou, China, on suspicion of shoplifting (all three have been "suspended indefinitely" by UCLA, according to a USA Today report published on Friday). Trump, who talked about the case with Chinese President Xi Jinping when visiting Beijing last week, tweeted on November 15, "Do you think the three UCLA Basketball Players will say thank you President Trump? They were headed for 10 years in jail!" LiAngelo, Riley and Hill subsequently did thank Trump for their release in a press conference later that same day.
LaVar, though, took issue with Trump claiming credit for his son's release. "Who?" Ball asked on Friday in an interview with ESPN. "What was he [Trump] over there for? Don't tell me nothing. Everybody wants to make it seem like he helped me out."
Sure enough, Trump fired back with his own retort on Sunday. "Now that the three basketball players are out of China and saved from years in jail, LaVar Ball, the father of LiAngelo, is unaccepting of what I did for his son and that shoplifting is no big deal. I should have left them in jail!" Trump tweeted. He followed that up around six hours later with another post again suggesting that he should have left LiAngelo in jail. "Shoplifting is a very big deal in China, as it should be (5-10 years in jail), but not to father LaVar," Trump wrote. "Should have gotten his son out during my next trip to China instead. China told them why they were released. Very ungrateful!"
Almost lost in the brouhaha was another peak in a wildly inconsistent rookie season for Lonzo Ball, LaVar's eldest son. Lonzo had his second triple-double of the season for the Lakers in a win against the Denver Nuggets at Staples Center on Sunday. Unfortunately for the quiet, studious Lonzo, it wasn't the most noteworthy thing to happen to the Ball family over the weekend. LaVar versus Trump almost certainly isn't over yet. Prepare for more bellowing, both literal and electronic, from two of America's loudest individuals.