Christina Bobb, an attorney who has supported Donald Trump's legal challenge to overturn the 2020 election, has suggested a scenario in which the former president could be reinstated after the midterm elections in November.
Bobb told the conservative news outlet the Right Side Broadcasting Network (RSBN) what she thought could happen in states in which there was "evidence that Joe Biden cheated" in the election Trump and his allies have continuously claimed was fraudulent.
"They could withdraw their electors, or they could actually decide to award Trump electors, although I would anticipate they will probably just withdraw the electors," she said.
"If that happens from three different states, three different resolutions go into Congress," she said it would then be up to Congress to decide "whether they want to accept the resolutions, whether they want to act on them or not."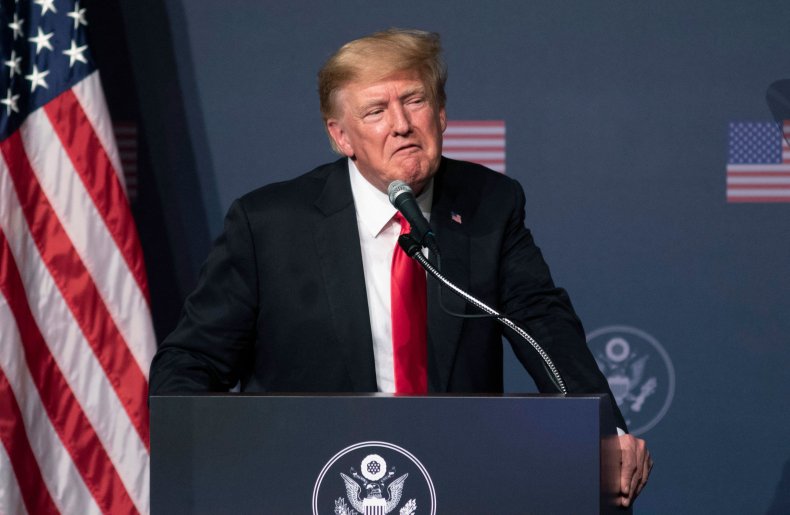 "It is a complex issue that needs to be handled complexly by different state legislators and U.S. Congress, I actually think that it's designed well, because you don't want this to be something that you can quickly easily overturn elections," she said.
"It needs to be something that you need many, many elected officials to take action on," and the "majority of three different legislators."
"I don't know if this Congress would take action on it, however after 22...there might be, who knows?" she added, referring to the aftermath of the midterm elections in November, which could see Democrats lose seats.
The clip was tweeted by Ron Filipowski, an attorney who tracks conspiracy theories. He wrote that Bobb "says things are in the works to overturn the 2020 election and possibly reinstate Trump.
"She says the plan is for 3 states to decertify their results and send resolutions to the next Congress after the midterms to overturn the results," he added.
Dozens of court cases and recounts state by state have verified Biden's victory, while Trump's own Department of Justice found no evidence of fraud in 2020 after extensive investigations.
It comes as drop boxes became the new front for Trump and Republicans pushing unfounded claims of a rigged election. The conservative-controlled Supreme Court in Wisconsin ruled on Friday that absentee ballot drop boxes, which Trump and his allies claim facilitate cheating, can only be placed in election offices and that only a voter can return a vote in person.
It spurred Trump to write on his Truth Social account that the court's decision showed "I won the very closely contested (not actually) Wisconsin Presidential race because they used these corrupt and scandal-ridden Scam Boxes." There is no evidence that the vote in Wisconsin, or anywhere else in the U.S. was fraudulent.
The new voting restrictions in Wisconsin are expected to impact Democrats more and come amid changes to election rules being pursued by GOP legislatures, most of which are fueled by the claims about the 2020 election.
Newsweek has contacted the Trump team for comment.