Donald Trump's Businesses Facing Multiple Criminal Investigations
A criminal investigation into how a golf course in New York owned by Donald Trump's company valued its property in relation to the taxes owed is the latest chapter in a blizzard of litigation the former president faces.
A probe by Westchester County District Attorney Mimi Rocah into Trump National Golf Club Westchester centers on whether officials in the town of Ossining, which includes the club's location of Briarcliff Manor, were misled about the property's value, The New York Times reported.
The investigation is separate from a wider investigation by the Manhattan district attorney's office into the Trump Organization and adds to legal scrutiny on the former president and his family business.
Ossining Assessor Fernando Gonzalez said, according to USA Today, that Rocah's office had asked for information into "the discrepancy between claims that the facilities were worth $50 million...but for tax purposes claims it's worth a lot less."
News of the golf club probe comes two months after the Trump Organization managed to lower its property taxes at the site 30 miles north of New York City.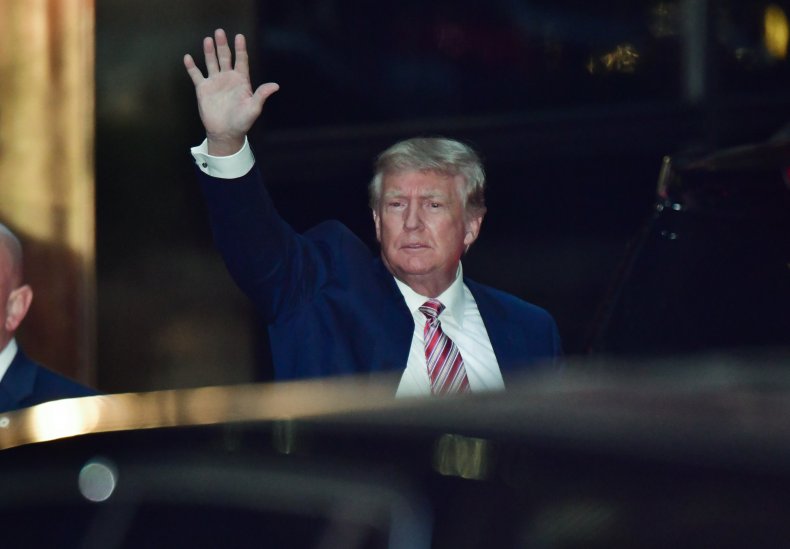 A settlement lowered its liability by 32 percent between 2015 and 2020 and resulted in $860,965 in property tax refunds, USA Today reported.
The Trump Organization said in a statement to the Times that any suggestion it was inappropriate for the club to seek a lower property tax bill was "completely false and incredibly irresponsible. The witch hunt continues."
However, the legal hurdles faced by the former president and his company continue to grow. Both face a criminal investigation by the Manhattan district attorney's into potential financial and tax improprieties.
In July, Manhattan District Attorney Cyrus Vance charged the Trump Organization and its longtime CFO, Allen Weisselberg, with tax fraud.
Both have pleaded not guilty.
New York Attorney General Letitia James has been conducting a probe into Trump's business dealings, including how the Trump Organization valued its holdings for tax purposes.
The investigation came after congressional testimony by Trump's former attorney Michael Cohen who said Trump engaged in fraud. In January 2021 a state court judge ruled that Trump's tax attorneys turn over thousands of documents.
In May, the Attorney General's office said "we are now actively investigating the Trump Organizations in a criminal capacity, along with the Manhattan DA," according to litigation tracker Just Security.
Meanwhile, Trump's attempts to overturn Georgia's election results last year are also the subject of a separate criminal investigation into attempted election interference which is being conducted by the Fulton County DA's Office.
Newsweek has contacted the Trump Organization for comment.