Because of Trump, U.S. No Longer World's Most Powerful Country, Report Says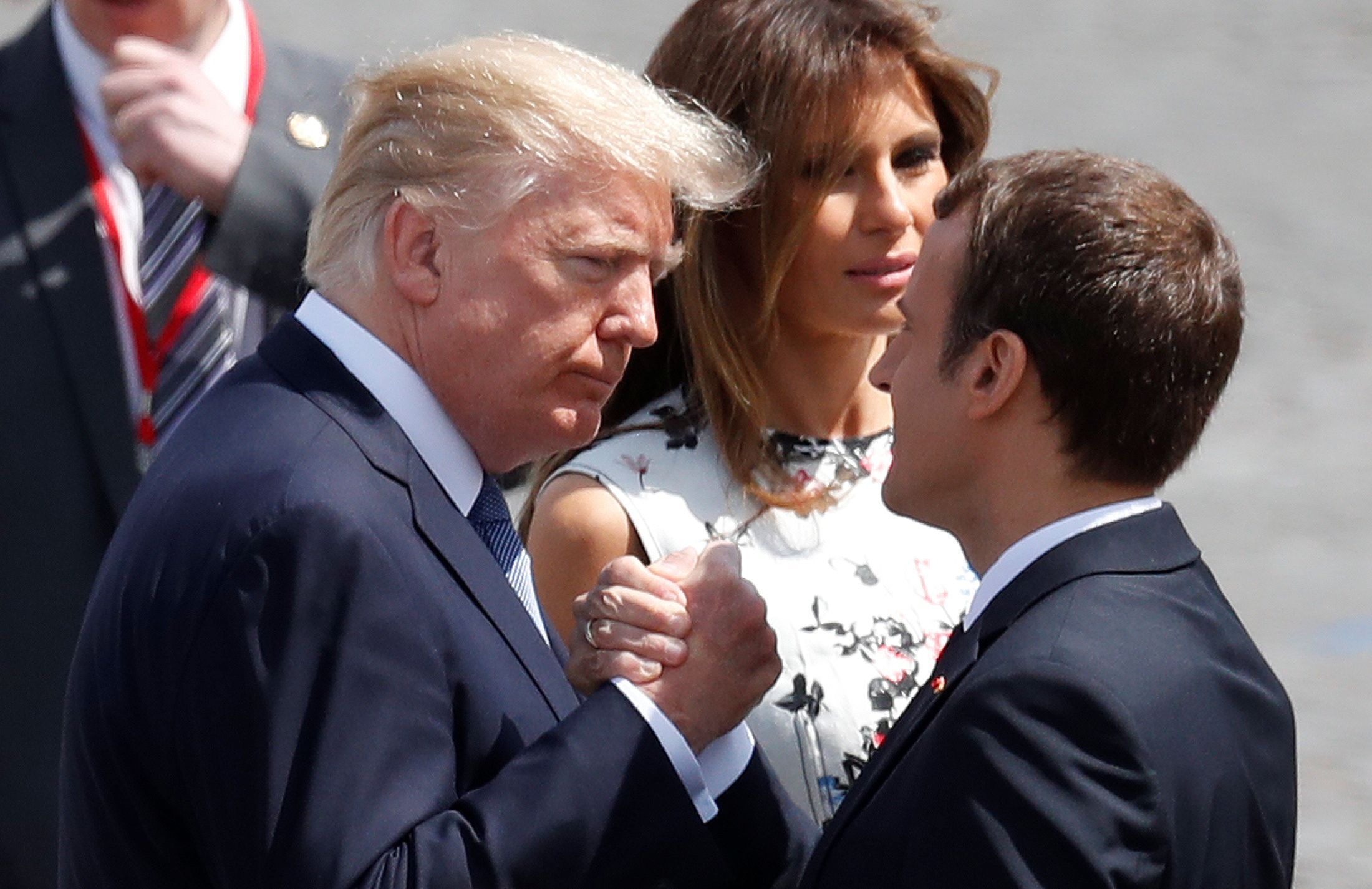 Donald Trump's "America first" policies have helped strip the U.S. of its status as the country with the most soft power, according to a new report.
Meanwhile, French President Emmanuel Macron, Trump's top rival in the handshake stakes, has helped usher a climb in his country's status from fifth to first place in the annual "Soft Power 30" ranking, compiled by the PR and public affairs firm Portland Communications.
The U.S. now stands at third place in the index, behind France and the U.K., compared to a number-one ranking last year. The U.K. remained static in second place.
Jonathan McClory, author of the report and general manager of Portland's Singapore office, said: "This year's Soft Power 30 results should raise concerns in the American foreign policy establishment. The rankings offer yet another data point reporting a fall in America's global reputation and influence.
"The Trump administration's drive to put America first has left America isolated."
McClory and the report's other contributors drew on new polling across 25 nations in every region of the world, as well as data on each country's government and institutions, its cultural output, its diplomacy and contribution to international debates, the attractiveness of its education system, the competitiveness of its economy and the extent to which it has embraced technology in its domestic and international dealings.
However, the U.S. has dropped not primarily because of any decline in the quality of its institutions or its cultural influence, the report says.
Instead, "President Trump's often divisive rhetoric has led to a sharp decline in America's performance in the international polling, conducted for the study," the authors write. "The rise of Trump could be viewed as a threat to American soft power, not least because his kind of populist rhetoric is known for devaluing international alliances."
America's total score in the polling, which covered global opinions on factors ranging from a country's cuisine to its behavior on the world stage, fell by 10 percent.
France, on the other hand, has surged from fifth to first place in the space of a year.
"France's soft power has no doubt seen a boost with the defeat of the Front National and election of its youngest ever president, Emmanuel Macron," the report says. "Elected on a pro-Europe platform of reform, the president is riding a wave of both domestic and international popularity."
The report also notes that despite the continued threat of extremist violence in the country and its ongoing state of emergency, "the threat of terrorism has not stopped tourists flocking to France and enjoying its rich cultural offering, cuisine and lifestyle."